Coming to New England, specifically, Connecticut requires at least a few different visits just to taste the absolute best lobster in CT, let alone New England. Whether you are enjoying something on the Mystic River or looking over the Thames it should be done with extra butter and a juicy lobster tail.
But sometimes the best restaurants serving juice lobster are local traditions. And we are sorry to expose that.
But these top 10 spots deserve to be enjoyed by all. Here is our guide to having the most delicious lobster in CT.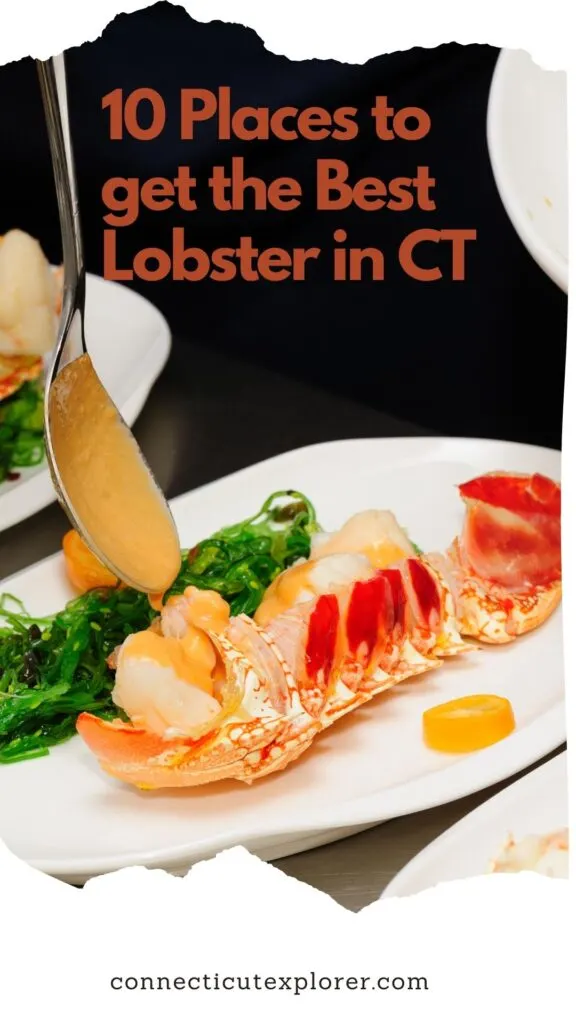 1. Mystic Whaler Sunset Lobster Cruise – Mystic, CT
We are starting with a bang here as there is no better way to eat lobster than on the water watching the sunset go down.
There is nothing more enjoyable than cruising on New England waters taking in a full 1 ¼ pound lobster.
The cruise allows adults to bring alcoholic beverages and water and lemonade along with coffee and tea will be available.
Mostly an all-inclusive experience is one that you won't forget that serves some of the freshest lobster in New England.
City Pier, New London, CT
Website: mysticwhalercruises.com
2. Guilford Lobster Pound- Guilford, CT
Connecticut has been said to birth the hot lobster roll, and this spot certainly goes back to its birth.
A mom-and-pop store on a lobster pound with one of the last active lobstermen from the Long Island Sound.
Pairing it with a great cup of New England Clam chowder as your appetizer and you couldn't get a more perfect meal.
505A Whitfield St, Guilford CT
Website: guilfordlobsterpound.com
3. Lobster Shack, East Haven, CT
Branford's favorite lobster shack has relocated for more to enjoy with a brand new location in East Haven Connecticut.
Instead of enjoying a warm hot lobster on a tiny brioche roll, these bad boys get loaded onto a massive sub roll with a squeeze of lemon.
They also have traditional favorites like New England Clam chowder but if you're looking for some extra flavor with the lobster add the cheese sandwich
3 Cosey Beach Avet, East Haven CT
Website: lobstershackct.com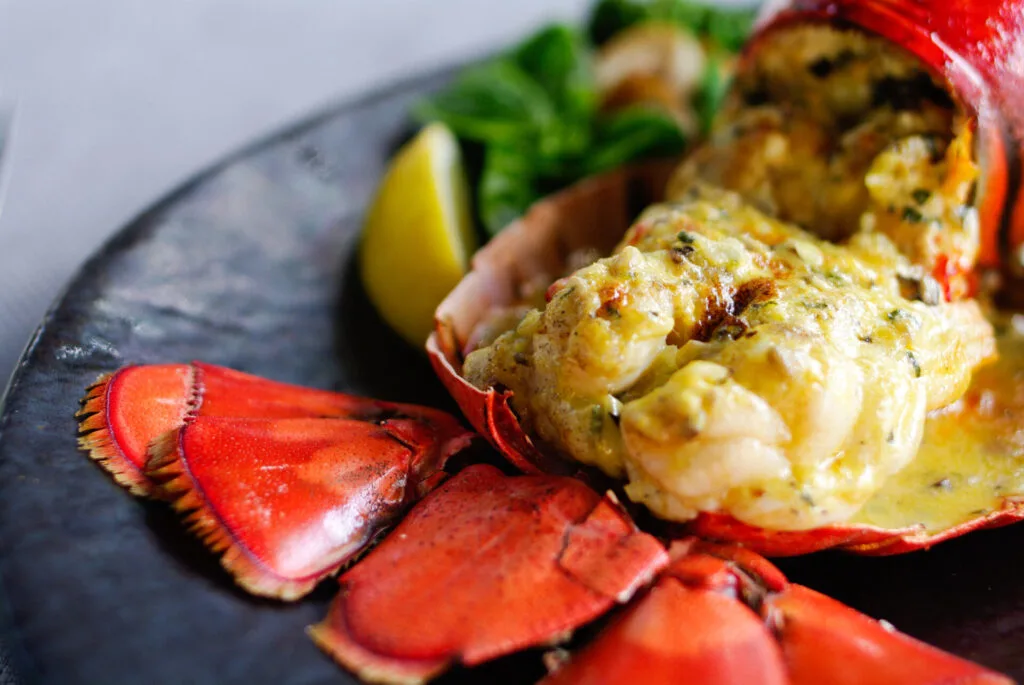 4. Lobster Landing – Clinton, CT
If you are looking for dining by the harbor then you have come to the right place. Lobster Landing is situated on Clinton Harbor and serves up a big lobster grinder wrapped up in tinfoil with butter oozing out the roll.
If this isn't a classic lobster roll for you then we don't know what is!
It's BYOB which means the wine and beer is something you can get creative if. Romantic dinner for two? Rose it is. Chillin, kicking back? Bring a six-pack.
152 Commerce St, Clinton CT
5. Ford's Lobster – Noank, CT
What started as a hot dog cart serving lobster rolls is now a fully blooming dining spot for a lobster lover's dream.
While the spot has only been around a decade the family business of Ford's Lobster has been in the game for more than 50 years.
Those who love lobster mac and cheese will want to clear room for this one because it's simply the best.
15 Riverview Avenue, Noank, CT
Website: fordslobster.com
6. Abbott's Lobster in the Rough – Noank, CT
Noank does things right which is why we are putting this joint right behind the previous one. Abbott's.
Considering they have won CT's Best Seafood in Connecticut's Best Restaurants magazine a few times, I don't we need to sell you on this one.
The long lines show up for their clams, mussels, shrimp, and of course lobster.
Enjoy inside or outside seating during the beautiful summer months in Noank. Heads up! They are closed Wednesdays.
117 Pearl St, Groton CT (GPS doesn't recognize Noank.)
7. Captain Scott's Lobster Dock – New London, CT
Overlooking Shaw's harbor with patio seating is Captain Scott's, Lobster Dock.
Famously known for their hot buttered lobster roll it is a must-try.
Serving up classic New England summer foods like fried calamari, french fries, and fried oyster sandwiches, you won't have any FOMO going back home.
While the most requested item on the menu is their lobster roll it's worth noting the whole menu is to die for.
60 Hamilton St, New London CT
Website: captscottsnl.com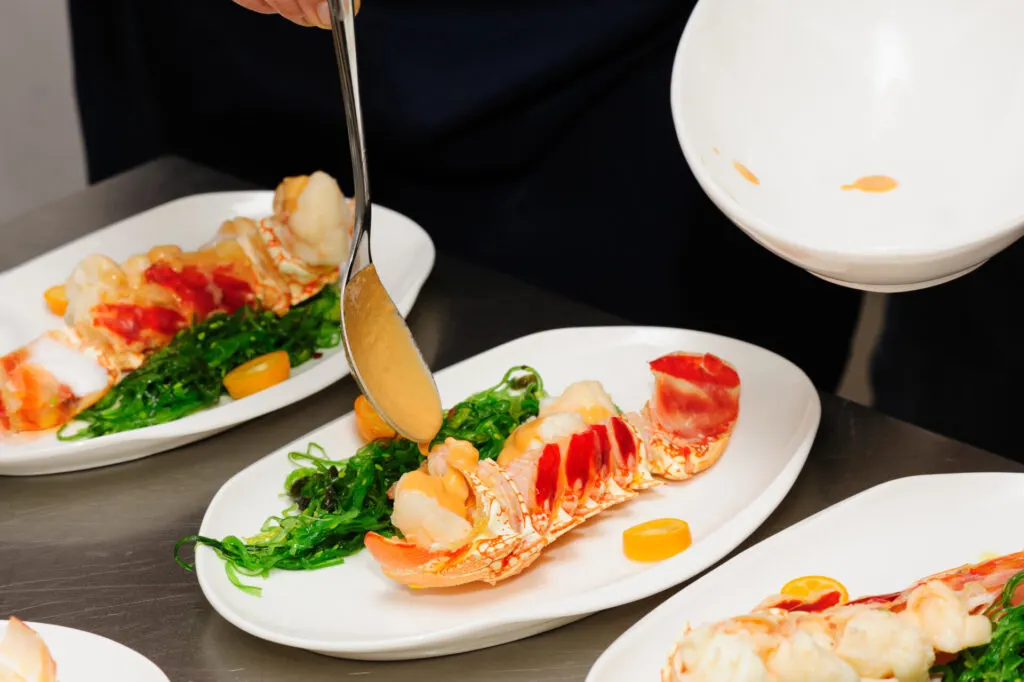 8. Lobster Craft – Greenwich, CT
If you are looking for something different from the traditional lobster roll, you will get it at Lobster Craft.
Now before you get upset and say that it has to be traditional think of it as sushi or pizza. You can love all kinds!
They have something called the Heatwave for those who like spicy. Pepper-infused butter anyone?
LBLT is a thing and we are here for it. There are many combinations you'll just have to visit multiple times to try everything on their menu.
107 Greenwich Ave, Greenwich CT
Website: lobstercraft.com
9. Arethusa al Tavolo – Bantam, CT
If you are looking for something a little more upscale then you have come to the right place.
Arethusa al Tavolo offers seed-to-table dining to make sure everything you eat is natural and fresh.
This includes their elegant lobster dinners such as the lobster salad.
If you've saved room for dessert (you must) try the Blackforest cake or the vanilla bean cheesecake mousse. In our opinion, order both!
828 Bantam Rd, Bantam, CT
Website: Arethusaaltavolo.com
10. Roseland Apizza – Torrington, CT
Pizza? No get this off the list! Hold on, we have a proposition for you.
Give Roseland Apizza a try with the seafood-loaded pizza. Think lobster tail, shrimp, and more atop a well-loved pizza that has many fans in Derby, CT.
We had to give you something a little different because while we all love lobster rolls how many cna you eat?!
350 Hawthorne Ave, Derby CT
---
If you came to CT to find a good lobster roll or a meal with lobster in it you simply won't find better than this list.
From well-known joints to hidden hole-in-the-walls, this compilation of restaurants is a lobster lover's dream!