If you are in the Niantic, Ct area, you owe it to your family (or maybe just yourself) to stop at Gumdrops and Lollipops, the popular Niantic ice cream shop, for a sweet treat by the beach.
Located on Niantic's main drag, this Connecticut ice cream shop offers plenty of ways to cool off on a hot day at the beach.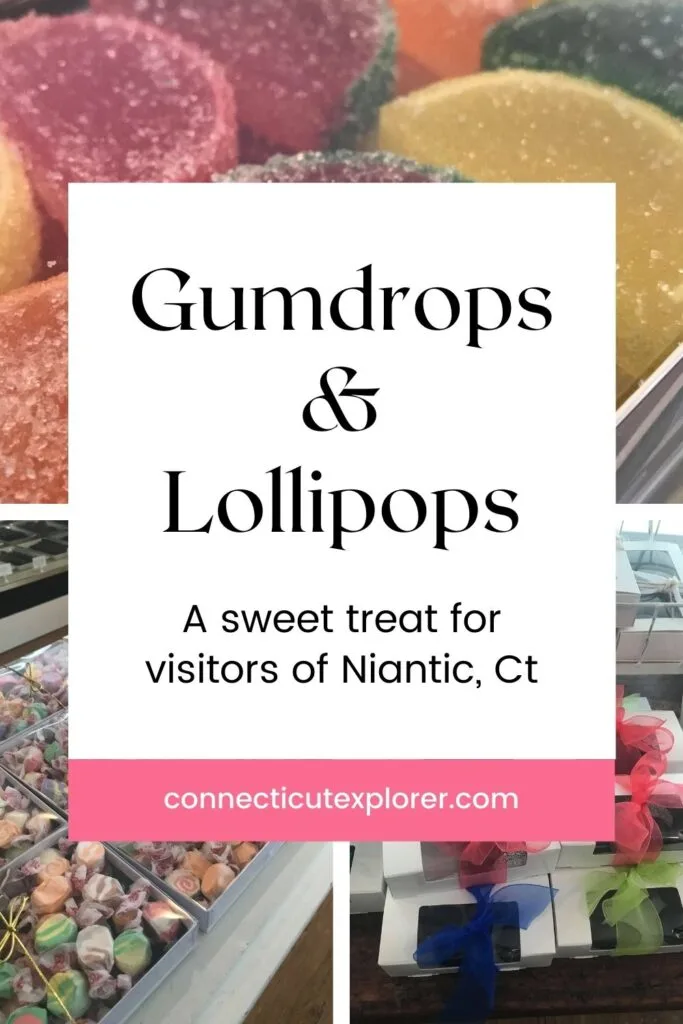 Why you need to visit Gumdrops and Lollipops
This Niantic treasure has everything you need when you're looking for a cold (or hot) bite to eat at the beach. The hard ice cream is hand-made and absolutely incredible and the selection of classic candies and handmade fudge is second to none.
In addition to sweets, the kitchen is open from 12-4 so customers can stop by for lunch. Lunch items like cheeseburgers and lobster rolls are made to order.
The atmosphere inside the ice cream shop has a 1950's-style feel to it, which makes for a fun and novel dining experience. There's also outdoor seating in the front and back of the building and a walk-up window where customers can order ice cream without worrying about changing from their bathing suits.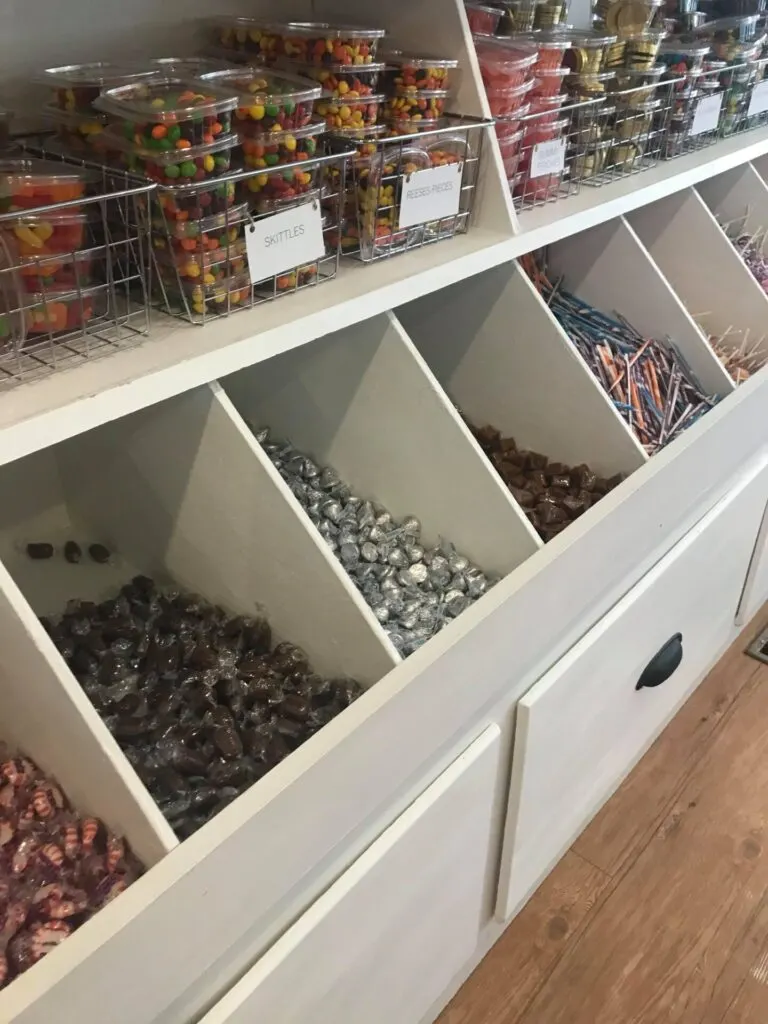 What to order at Gumdrops and Lollipops
The menu of gumdrops and lollipops in Niantic Ct includes a variety of traditional ice cream flavors: chocolate, vanilla, strawberry, butter pecan, or double fudge. Double scoopers can order their favorite flavor with either marshmallow swirls or hot fudge topping (or both!)
It doesn't stop at traditional ice cream flavors, though. Fun beach-themed flavors like Giants Neck Raspberry Shipwreck and Undertow Mint Oreo are available.
You can always check out my daughter's favorite ice cream flavor, Cotton Sandy, as well.
If you are a new Connecticut resident or on a visit to Niantic, you should definitely check out the lobster rolls at Gumdrops and Lollipops. Connecticut is famous for its lobster rolls and this ice cream shop actually serves some pretty good ones.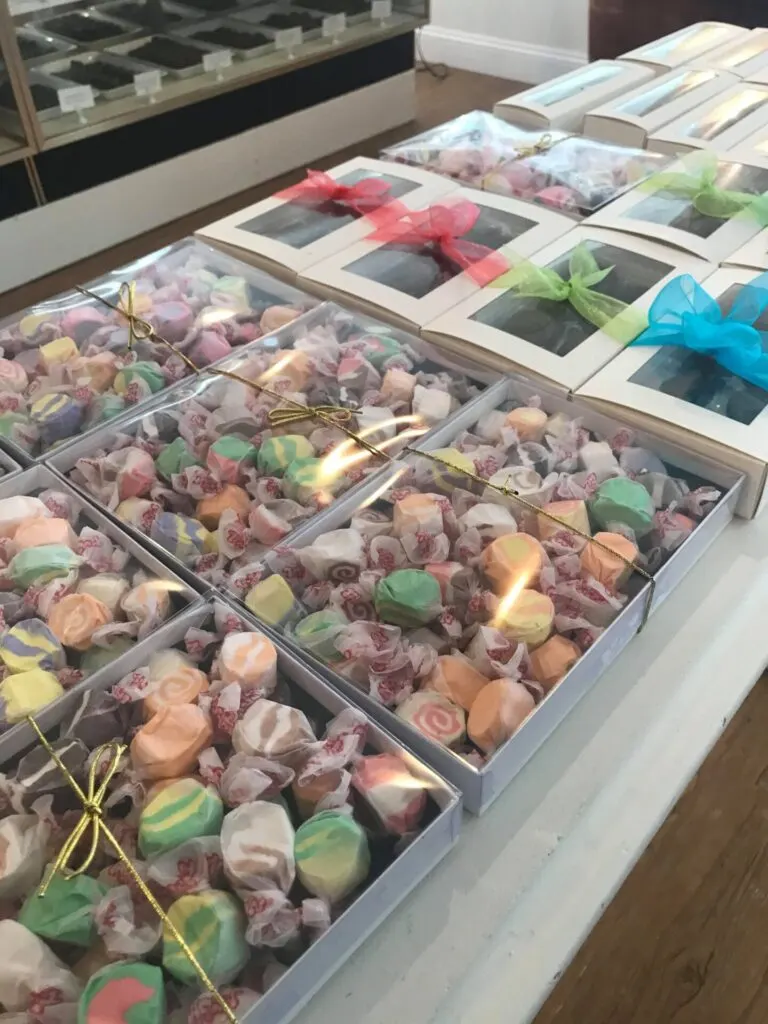 Gumdrops and Lollipops also has an awesome selection of homemade pies, including strawberry rhubarb and chocolate peanut butter cream. (Yum!)
Before you leave the beach, don't forget to grab some handmade, and beautifully packaged, fudge from the shop so you can share your experience here with your family and friends at home.
Prices at this Niantic, Ct ice cream parlor
So, what are the prices like at Gumdrops and Lollipops? Hint: Not cheap.
When you visit this ice cream shop, expect to spend some money. 3 individual single-scooped waffle cones with the ice cream of your choosing will run you nearly $20 after tax. The scoops are large, though, and the ice cream is handmade and delicious.
The price is par for the course when you are spending the day walking the Niantic boardwalk and enjoying the soft sand of the Hole in the Wall Beach.
A trip to Gumdrops and Lollipops definitely enhances a trip to Niantic, though – worth the price for many.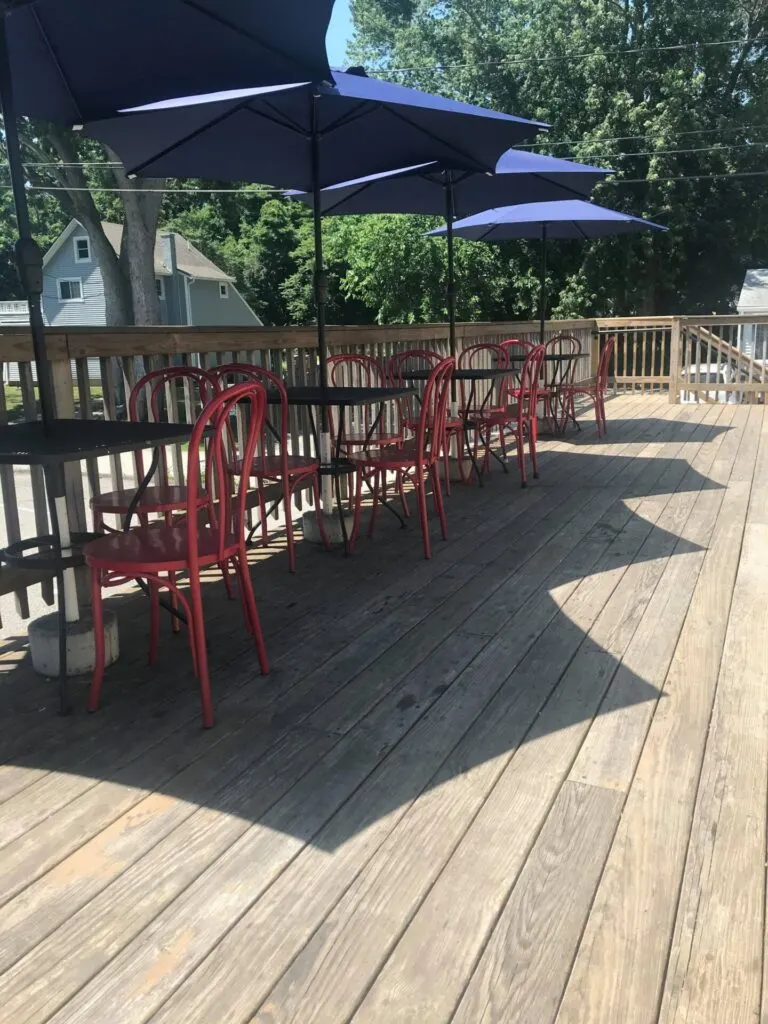 Places to visit nearby
While you certainly can come to Niantic, Ct just to try some of the sweets found at this ice cream and candy shop, there's so much else to see and do around here. Make a day of it and explore some other cool places around Niantic.
There's so much to enjoy here.
While you're visiting Niantic's favorite ice cream parlor, don't forget to check out the local restaurants and shops on Main Street. Here are some other cool places nearby you might want to check out.
Hole in the Wall Beach
Niantic Boardwalk
Niantic Children's Museaum
Harkness Memorial State Park
Crescent Beach
Gumdrops and Lollipops Hours
Monday – Friday 12:00-9:00
Saturday and Sunday 11:00-9:00
Address
334 Main Street, Niantic, Ct 06375
Phone