Horseback riding isn't just for the countryside or deep woods. In fact, there are many beautiful and amazing opportunities for horseback trail riding in CT.
If you have your own horse or are looking for an equestrian that will have their own for you to rent, then all our recommendations will be sure to satisfy you.
Nature is one of Connecticut's best offerings, so it only makes sense that there are more than a few wonderful places that are family-friendly and sure to offer lots of fun for you and your family or friends.
Lucky for you, we have taken the leg work out and are presenting you with the top 5 places for horseback trail riding in CT.
Hopefully, something stands out to you, and you visit soon!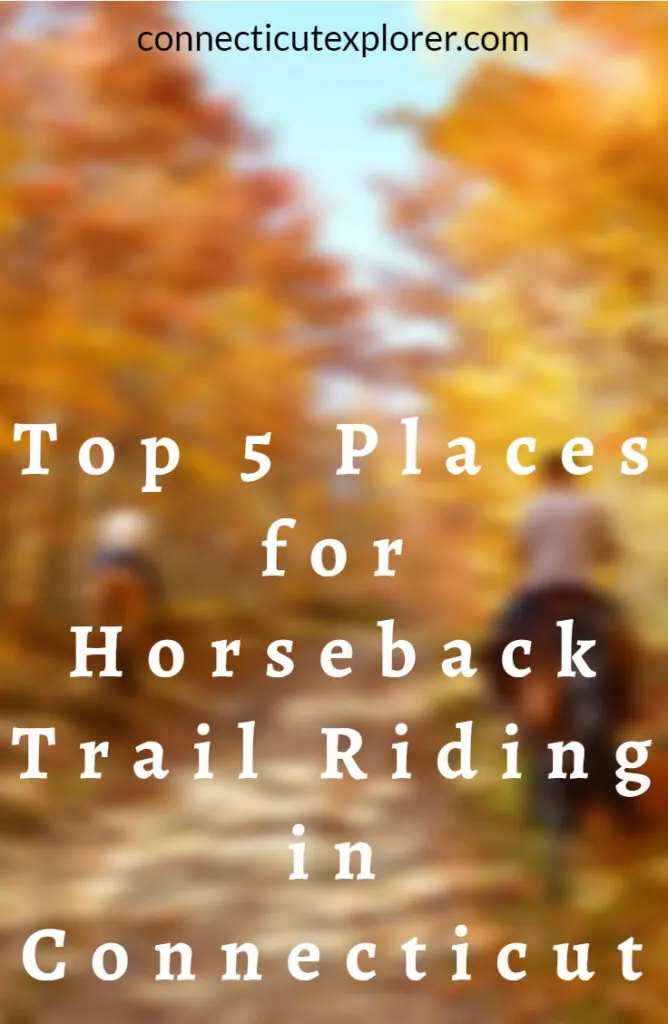 The top 5 places for horseback trail riding in CT
1. Blue Spruce Farm- Monroe, CT
This place seems like something out of a movie. The Blue Spruce Farm is near a pond, and the horses can walk through while you enjoy the nature and lush greenery surrounding you.
It's so serene, with rivers, long trails, a relaxing fire pit, and streams all along the trails. They also offer a family-oriented barn where you and the kids can take lessons, or come with your friends for therapeutic riding, birthday parties, trail rides, and scouting.
As if that isn't enough, they even have a summer camp for kids. If you need a tour guide, then Blue Spruce Farm will offer that to you.
When the season allows, you can take a break from the horseback ride and go wading in the pond. After you are tired and done with the fun activities, their picnic area is the perfect place to unwind, get some food, and continue or head home.
Get ready to explore the beautiful nature in Connecticut with a relaxing horse ride at Blue Spruce Farm!
2. Windfield Morgan Farm- Litchfield, CT
This trail is sure to satisfy those looking for an easy, affordable way to ride horses. The Windfield Morgan Farm offers hour-long trail rides for $50, and it doesn't matter what your skill level is.
They have been around since 1976, and are a family business. Their breeds range from buckskins, rarer duns, and the palominos, perlinos, creams, and grays.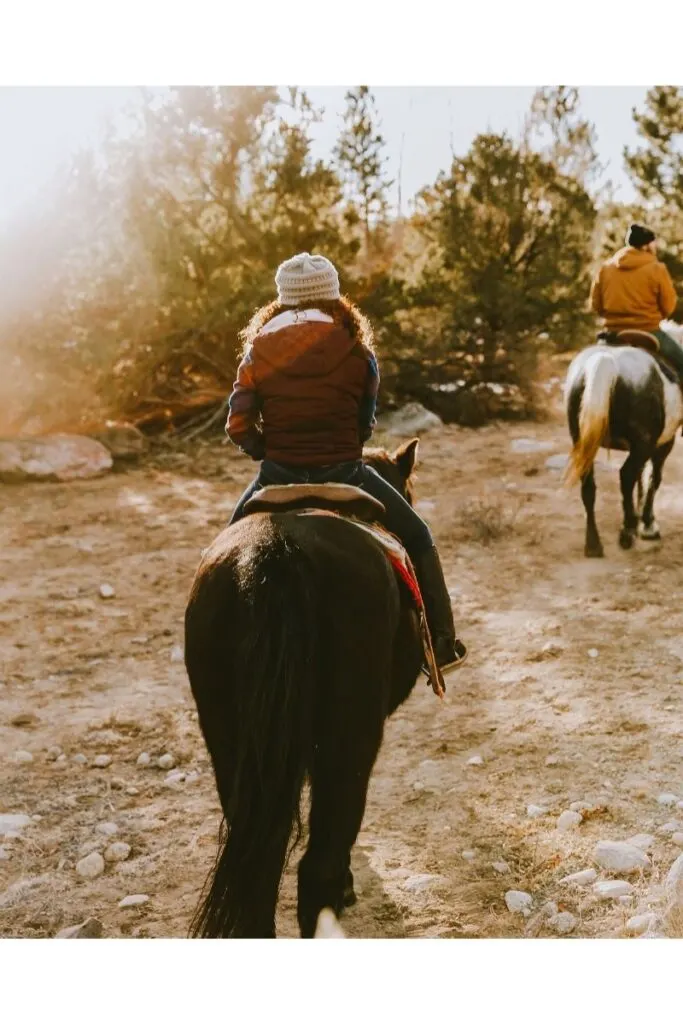 If you're a horse buff, then you will be happy to know they have the traditional chestnuts, blacks, and bays. Pick a nice afternoon day to head down and have the time of your life!
It really is suitable for all ages and is sure to offer family fun and memories.
3. Gold Rush Farms- Easton, CT
Fairfield County has a nice, secluded trail within 120 acres of land. The Gold Rush Farms trail is nestled in beautiful greenery, trees, and planned trails.
You and your family can take a nice, 45-minute ride through the trail for a low price, and up to 90 minutes for $90. They have an old West theme going on, so if you were looking for a fun activity for a birthday party or other special occasion then this is the place for you.
They have both Western horseback riding lessons and English horseback riding lessons.
Don't know the difference? Well come on down and find out!
Riders aged 8 and over are welcome to enjoy the horseback riding trails at Gold Rush Farms.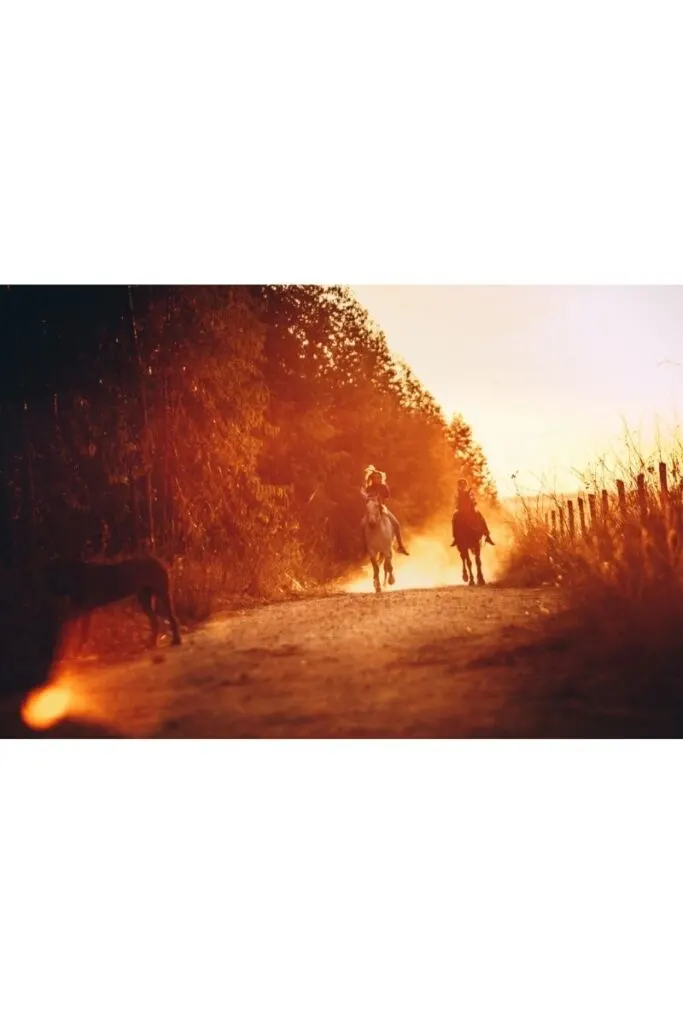 4. Stirrup Fun Stables- Lebanon, CT
Drop yourself into a fairy tale and get lost in the river and deep in the woods at the Stirrup Fun Stables. As a non-profit stable, they rescue and rehabilitate horses that need nurturing and care, and some human interaction too.
They offer 4-6 trails, and guided trail rides so that you know where you are going and don't have to worry about anything other than enjoying yourself.
They have monthly schedules available to you and easy booking so that your experience is seamless. The horse and human bond is very important to them, so your pay to visit the stables goes toward a beautiful cause.
An hour of horseback riding on the trails will leave you and your family relaxed and ready to come back soon!
5. Spirit of the Horse Stables- Morris, CT
Never ridden a horse before? Or even seen one? That's perfectly fine, you are welcome at the Spirit of the Horse Stables!
Their staff is able to offer you a mini-lesson first to get you started, that way you are comfortable enough to go out on your own when you're ready to hit the trails.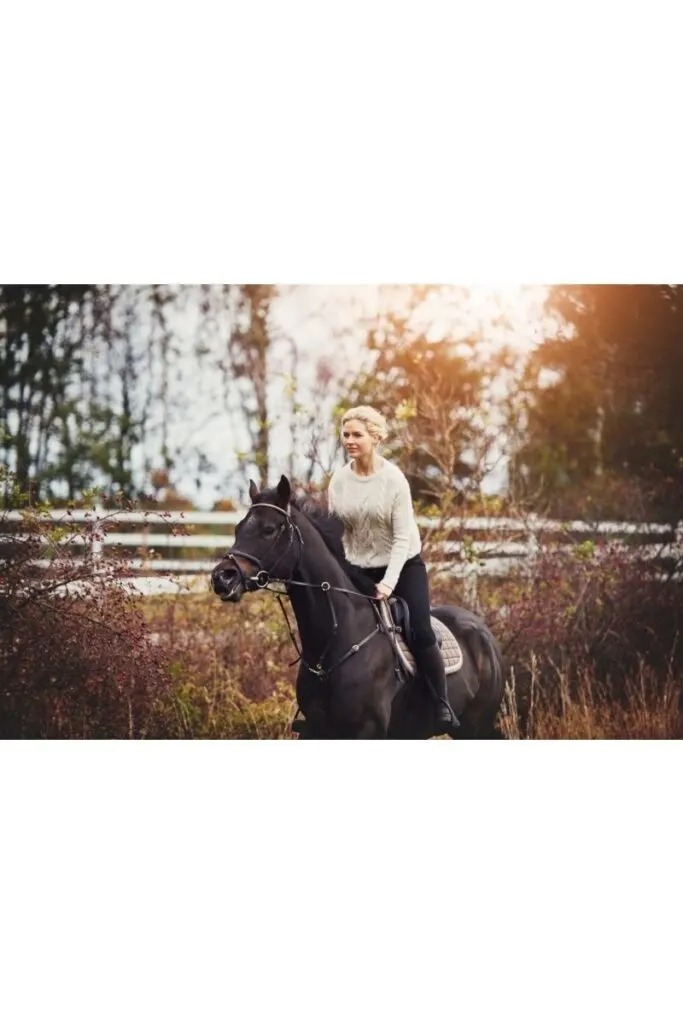 Some places require groups of certain sizes or reservations, but not here. Come as you are whenever you want, and receive attentive care from the stable hands.
The environment is safe, so you and your family can have a good time and relax!
---
We hope some of these places stood out to you. It's wonderful that these stables have stayed in business and that the trails are still well maintained.
Their admission fees are not too costly, so you may not need a special occasion or a lot of saving to come and experience a thoughtful, memorable horseback ride through some beautiful trails right here in Connecticut.