If you are looking for some amazing Korean BBQ in CT, you've come to the right place. Korean BBQ is some of the most flavorful food on the planet and Connecticut actually has some pretty good Korean joints.
Whether you're in the mood for Beef Bulgogi or something new and inventive, these restaurants are worth checking out.
If you end up enjoying the Korean BBQ restaurants on our list, you should also check out our list of Filipino restaurants.
While the spices and cooking techniques differ a bit between the two countries' foods, they also share some delicious similarities.
I'm hungry, so let's get right to it.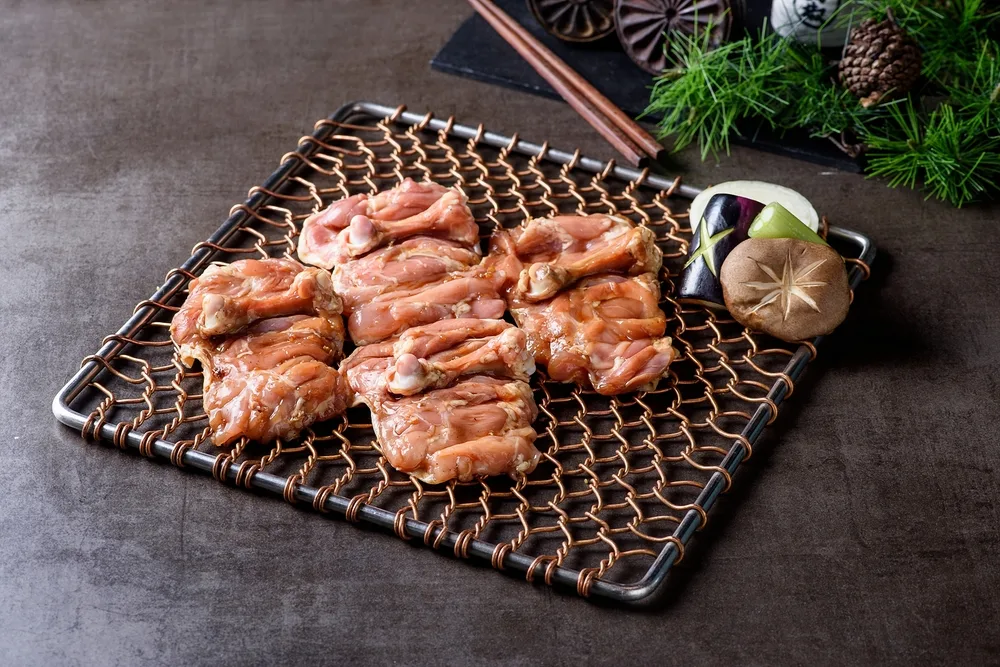 The 9 best restaurants for Korean BBQ in CT
Sunberry is a fun restaurant that's right in a trendy section of Hartford.
Here, you'll find some Korean BBQ favorites, like the ever-popular BBQ Bulgogi, along with dishes like Udon Soup, plenty of Ramen flavors and toppings, Bimbipap, and more.
Sunberry offers a pleasant dining experience along with take-out and catering options, as well.
Address: 65 Pratt St., Hartford CT 06103
Osaka is one of East Lyme's best restaurants. It's certainly the best place for Korean food in the area.
The BBQ ribs with Korean BBQ sauce and Beef Bulgogi here are to die for.
Along with the delicious Korean BBQ choices, Osaka offers some of the best sushi in CT.
The atmosphere at Osaka is fairly upscale, however, it's still comfortable and inviting.
Address: 324 Flanders Rd. East Lyme, CT 06333
Seoul BBQ in New Britain is what's arguably the most popular Korean BBQ restaurant in CT.
Their all-you-can-eat option draws Korean BBQ lovers from all over Connecticut.
Other menu items like Kimchi Jeon, Jukumi Mandu, and Daeji Bulgogi are crowd-pleasers, as well.
The helpings here are generous and everything is prepared with the freshest ingredients.
Address: 593 Hartford Rd, New Britain, CT 06053
DA.WA. Korean restaurant in West Haven serves some of the best and most authentic Korean BBQ in CT.
Some appetizer options here include Tteok Bokki and Haemul Pajeon.
Entrees here include delicious Korean BBQ classics like Chadol Bagi, Samgyeopsal, and Dwaeji Bulgogi.
The atmosphere at DA.WA. can be described as "upscale casual". You can expect a good experience here, with both the food and the ambiance.
Address: 473 Sawmill Rd., West Haven, CT 06516
If you love authentic Korean cuisine, Angry Tofu in Wethersfield, CT is where you need to be.
Menu items at Angry Tofu include Kimchi-jeon, Dduk Bok E, LA Galbi + Soon Tofu, and Bulgogi + Soon Tofu – a mix of Korean BBQ dishes along with other Korean favorites.
If you like an adult beverage or 2 with your meal, this restaurant offers Korean favorites like Makguli and Bokbunja.
Angry Tofu is central Connecticut's go-to spot for Korean BBQ, as well as Korean food in general. It's amazing.
Address: 1030 Silas Deane Hwy, Wethersfield, Connecticut 06109
Pick & Mix is West Hartford is a fun and unique Korean BBQ restaurant.
Korean BBQ dishes like Galbi, Bulgogi, and spicy pork.
Of course, you can order steamed rice and Korean dumplings here, as well – a great compliment to your Korean BBQ meal.
Not only is it a great place for a sit-down meal and for take-out, but Pick & Mix offers catering, as well.
Address: 1234 Farmington Avenue, West Hartford, CT 06107
Ichiban in Hartford, like many other restaurants that serve Korean BBQ, serves both Japanese and Korean food.
Here, you'll find dishes like Ichiban Bento, Kalbi, Beef and Pork Bulgogi, and Soondae.
This area of Hartford is known for its restaurants – residents of the area accept nothing less than the best.
So, you know that Ichiban is a great place to eat.
Address: 530 Farmington Avenue. Hartford, CT 06105
Whether you're in the mood for Japanese food or Korean cuisine, Edo in Norwalk is a great restaurant to visit.
Edo is a CT hot spot for sushi, but it's also a fantastic place to get a plate of delicious Korean BBQ.
The atmosphere at Edo is great and all the ingredients are so fresh and delicious.
We highly recommend Edo to anyone looking for Korean BBQ in western Connecticut.
Address: 666 Main Ave. Norwalk, CT 06851
Bonchon is one of the most popular, and best, Korean BBQ restaurants in CT.
Their "twice-fried" method for cooking their chicken gives each bite a unique texture and flavor.
They serve more than just chicken wings here, though.
The Bulgogi here is out of this world and their Japchae is phenomenal.
Another great thing about this Connecticut Korean BBQ hot spot is that you can get your next event or party catered by Bonchon.
Address:
170 College St, New Haven, CT 06510
1491 New Britain Ave, West Hartford, CT 06110
1561 Post Rd, Fairfield, CT 06824
---
There you have it – 9 awesome restaurants for Korean BBQ in CT.
Enjoy!