The natural scenery in Connecticut is second-to-none in the New England area. And many areas of Connecticut, from the shoreline to inland, showcase beautiful rolling hills.
If there is one thing the state of Connecticut is not known for, however, its mountains. In fact, you may be wondering if there are any mountains in Connecticut at all.
Let's dive right in and find out if there are mountains in Connecticut and, if there are, what their names are and where the highest point in Connecticut is.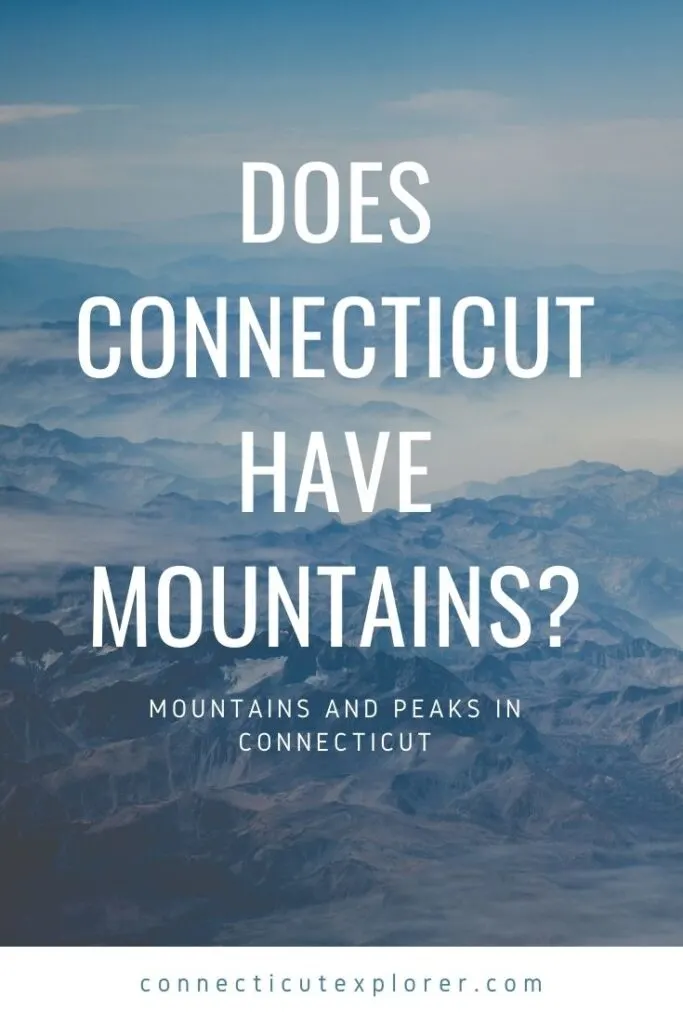 Are there mountains in Connecticut?
First off, yes, while Connecticut is not home to any of the major U.S. mountain ranges, the Taconic Range (part of the Apalachin Mountain system) does extend into the state. So, yes, Connecticut does have mountains.
Let's take a look at some Connecticut mountains.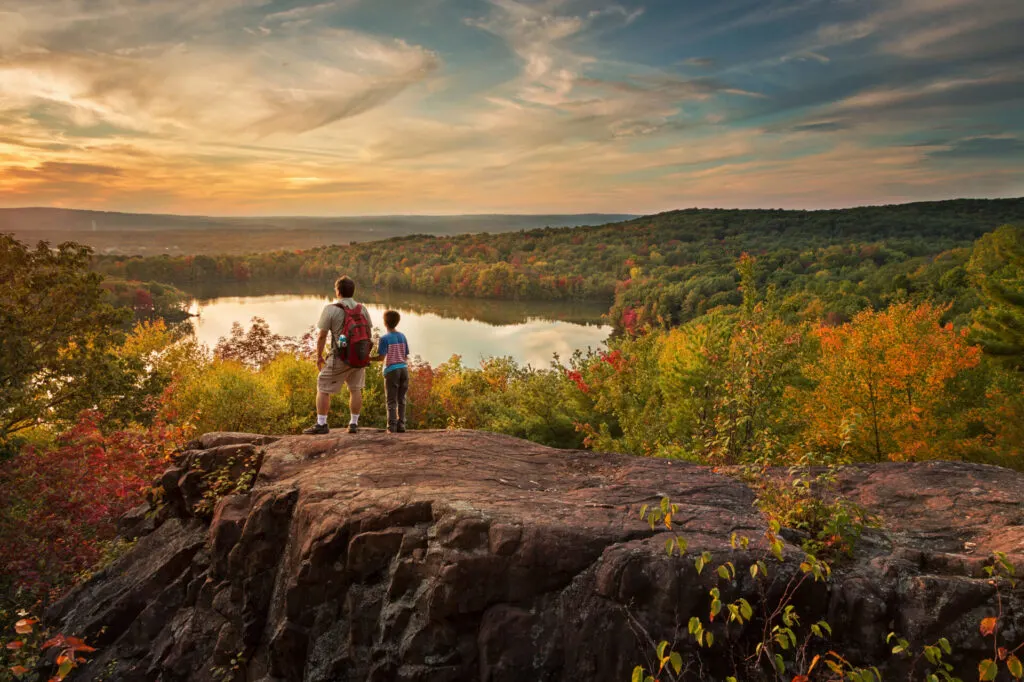 List of Connecticut mountains
Below is a list of the mountains in Connecticut that measure 400 meters and up, ordered from highest to lowest.
Mount Frissell
Bear Mountain
Round Mountain
Gridley Mountain
Bald Peak
Bradford Mountain
Bald Mountain
Mount Riga
Lions Head
Stone Man Mountain
East Bald Mountain
Thorp Mountain
Mohawk Mountain
Haystack Mountain
Dutton Mountain
Ivy Mountain
The Pinnacle
Red Mountain
Brown Mountain
(cont. below)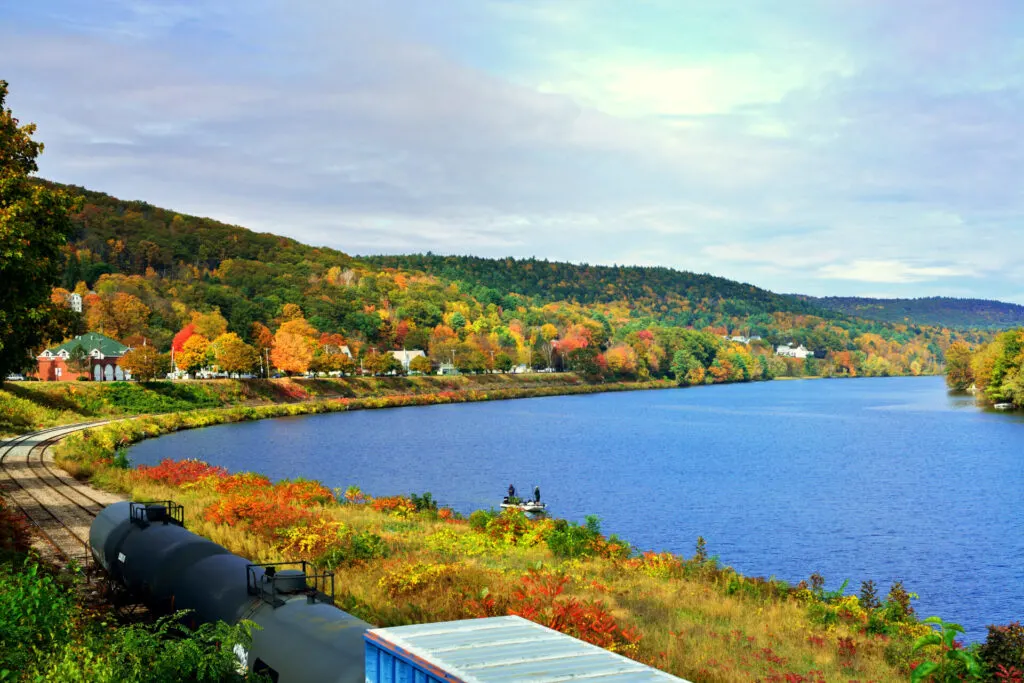 Dennis Hill
Sedgewick Mountain
Brass Mountain
Bartholomew Hill
Pine Mountain
Canaan Mountain
Riggs Hill
Bird Peak
Howe Mountain
Ellsworth Hill
Flagg Hill
Chestnut Hill
College Hill
Titus Mountain
Woodbury Mountain
Dudleytown Hill
Whitcomb Hill
Cream Hill
Beech Hill
Above All
Peck Mountain
Mount Prospect
Platt Hill
Pond Hill
Coltsfoot Mountain
Grant Hill
Fox Hill
Panorama Hill
Roberts Hill
Mount Ouleout
Overlook
South Johnson Hill
Parker Hill
Beacher Hill
Lucas Hill
Beech Hill
Town Hill
Bromic Mountain
Chapel Pond Hill
Mauwee Peak
Huckleberry Hill
Sharon Mountain
Burr Mountain
School Hill
Mount Easter
Skiff Mountain
Indian Mountain
Flanders Mountain
Mount Pisgah
Pine Mountain
Buck Mountain
Sharon Mountain
Cobble Mountain
City Hill
Toms Hill
Pie Hill
Booth Hill
Milton Hill
Saint Johns Peak
Pond Mountain
Jennings Hill
Buck Hill
Rattlesnake Hill
Tabbals Hill
That's a lot of mountains. As I mentioned, Connecticut is covered with beautiful hills – and parts of Connecticut are quite mountainous.
What is the highest mountain in Connecticut?
The highest mountain (as well as the highest peak) in Connecticut is Mount Frissel. This mountain is located in the northwest corner of the state, in Litchfield county. The highest peak (this is disputed) in Connecticut is located on Bear Mountain and is about 748 meters above sea level.
While Litchfield County is home to the highest summits in Connecticut, mountains, summits, cliffs, ridges, and hills can be found all over Connecticut, including coastal counties, like New London.
The topographical make-up of Connecticut is one of the reasons people enjoy living in and visiting Connecticut. Connecticut is home to some of the most amazing hiking trails in the country. In the winter months, it's even possible to find some great skiing spots here.
So, you see, Connecticut does, in fact, have mountains.