Whether you are planning a move to Connecticut or just a visit, you may be wondering about Connecticut's proximity to the Big Apple and all of its exciting attractions. Or maybe you are looking to take a job in NYC, but you are not interested in a big-city lifestyle.
Whatever the case may be, this article will help you understand how far Connecticut is from New York City, city-by-city. You will also learn if, and how, people who live in Connecticut commute to NYC for work and/or activities and events.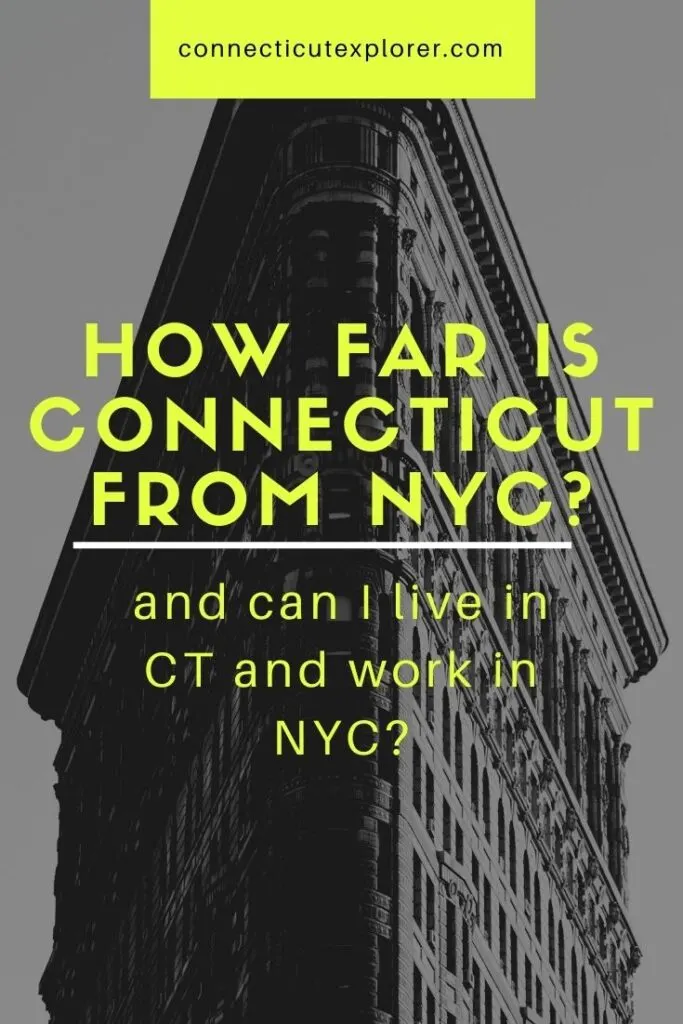 The distance between New York City and Connecticut
Connecticut is fairly small and borders New York state to the east. Relative to New York City, the closest part of the Connecticut border is directly northeast of New York City.
It's far enough away from NYC to have the green spaces, peace, and quiet that many people crave. It's also close enough to where you can plan a day trip (plan it well – just sayin') or an evening out in NYC.
CT cities that are close to NYC
Several Connecticut cities are quite close to New York City. Stamford is the closest large Connecticut city to NYC. If you are driving westbound through Stamford, you will see a patch of trees, essentially, between Stamford and Yonkers.
From there, there's no question – you're in New York City. Here is a list of Connecticut cities that are relatively close to New York City.
Stamford -38 miles
Darien – 43 miles
Norwalk -48 miles
Westport -51 miles
Bridgeport -61 miles
Wilton -54 miles
Danbury -69 miles
New Haven -80 miles
CT cities that are far away from NYC
While Connecticut is small, it's not that small. Some cities in Connecticut are much further away from New York City than others.
Here is a list of major Connecticut cities for living or industry that many find to be outside of a comfortable commuting distance to NYC:
Waterbury -95 miles
Hartford -118 miles
New London -125 miles
Granby -136 miles
Bristol -108 miles
Manchester -124 miles
Jewette City -142 miles
Norwich -133 miles
Groton -127 miles
Windsor -124 miles
Can I live in Connecticut and work in New York City?
So, now that you know how far Connecticut is from New York City, you may be wondering if people in Connecticut commute there for work or events.
The simple answer is yes. People live in Connecticut and commute to NYC for work and other activities all the time.
When looking at the cities listed below, you will notice, are mainly located in coastal Connecticut and many of them are quite far from New York City. This is because there is a train line that runs from NYC all the way to Rhode Island.
Depending on the type of work people do in NYC and the available shifts, it is often feasible for people to live in Connecticut and take the train into New York City for work. Many healthcare and hospitality workers as far east as East Lyme and New London take the Amtrak into NYC for extended shifts and weekend work and use room shares for a place to sleep.
Rail stations can be found at several points all along the Connecticut coast, making rail travel very accessible.
This is actually the preferred method of travel for people living in Connecticut and working in New York City. The trains are reliable and they are also major time-savers when you consider that 1-95 and Merrit Parkway are veritable parking lots during rush hour.
Below is a list of cities in Connecticut wherein people often live, while traveling to New York City for work.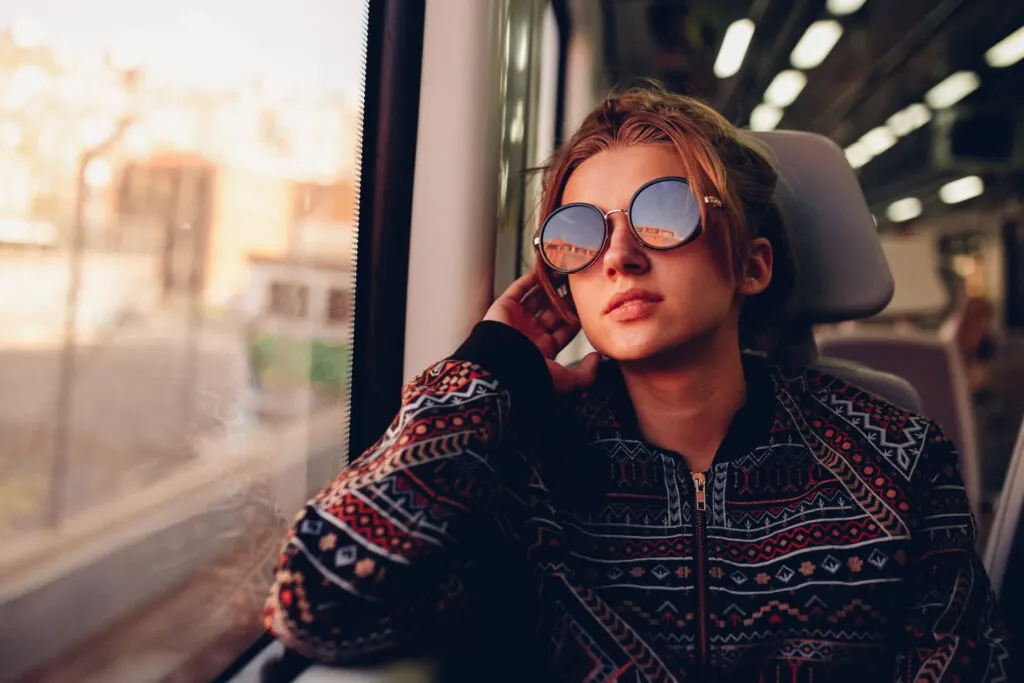 Connecticut cities where people live and commute to NYC to work
East Lyme
New London
Clinton
East Haven
New Haven
West Haven
Stratford
Bridgeport
Westport
Norwalk
Darien
Stamford
Connecticut is snuggled up next to New York City. We enjoy many of the perks of being able to make a short drive there – and then return home to the natural beauty of our state!