If you are looking for some great Polish restaurants in CT, ones that serve authentic, traditional Polish food, you've come to the right place.
There are some healthy-sized Polish-American communities in Connecticut.
In fact, Connecticut even has a neighborhood in the town of New Britain that's officially called "Little Poland".
Here, you can find plenty of Polish delis, bakeries, and restaurants. There are actually over 100 Polish businesses in Little Poland!
New Britain even holds a yearly Little Poland Festival early each spring.
So, if you're looking to connect with the culture and eat some yummy Polish food, a drive to New Britain is well worth the trip.
Several restaurants on this list of CT's Polish restaurants are, of course, located in Little Poland.
Before we get to the list, I want to mention St. John's in Manchester.
It's not a restaurant, but they have a Polish food sale every Saturday.
You can get things like golabki (stuffed cabbage), hunter's stew, pierogies, and so much more.
I know you're here for some great Polish restaurants, though.
So, let's get to it.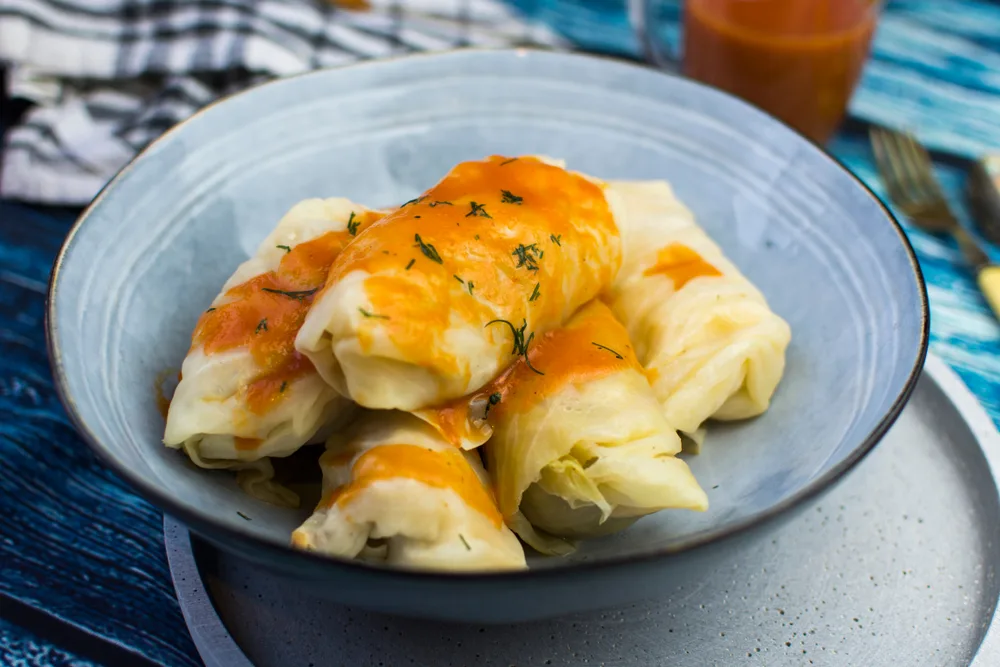 9 amazing Polish restaurants in CT
Warszawa in Ansonia is a great Polish restaurant that serves all the classic Polish foods.
Here, you'll find authentic dishes like potato pancakes (extra sour cream, please!), potato dumplings, and stuffed cabbage.
Their pierogies are delicious, homemade, and come in several different combinations.
They serve plenty of Hungarian favorites here, as well.
Address: 350 Main St., Ansonia, CT 06401
The Polish Plate in Southington has some of the best Polish food in CT.
It's outside of the Little Poland area of New Britain, but you really don't want to count this place out.
The Polish Plate serves all your favorites – they even have a platter that features hunter's stew, potato pancakes, kielbasa, stuffed cabbage, and pierogies.
A lot of the food here is traditional, but they also serve Polish food with a modern cross-culture twist, like their quesadilla.
It's essentially cheese, opinions, and kielbasa inside a pierogi tortilla shell – yum.
Address: 1095 West St, Southington, 06489
If you love a good pierogi, you have got to check out The Rogi Shoppe in Shelton.
This restaurant has other amazing Polish food, but they specialize in making delicious and unique pierogies.
Pierogi options here include sauerkraut & mushroom, spinach & cheese, steak & cheese, and, of course, potato and cheddar.
Of course, it wouldn't be one of the best Polish restaurants in CT without also serving delicious Polish staples like stuffed cabbage and potato pancakes.
Address: 55 Bridge St., Shelton, CT 06484
Staropolska in New Britain is easily the most recommended Polish restaurant in CT.
The reason for this is simple – the food here is authentic and very, very delicious.
Staropolska serves stuffed cabbage, kielbasa, cheese blintzes, hunter's stew, and your choice of both sweet or savory perogies.
As far as soups and stews, they've got red borscht and beef tripe.
Staropolska is located in the Litte Poland neighborhood of New Britain.
Address: 252 Broad St., New Britain, CT 06053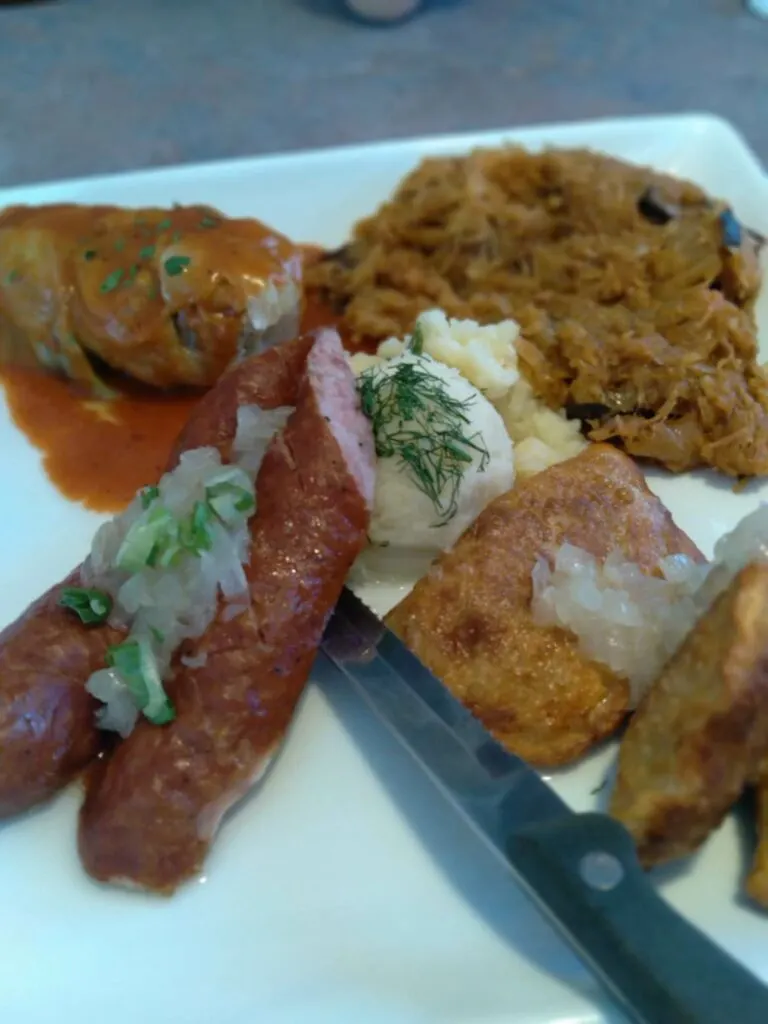 If you're looking for a delicious Polish meal in a laid back setting, you need to check out Belvedere in New Britain.
Located in Little Poland, Belvedere serves Polish delicasies like smalecs and fried sheep cheese.
Of course, you can get all your favorites here, as well.
The unique thing about Belvedere is its banquet capability and catering offerings.
If you've got an event and you need some delicious Polish food made for a crowd, Belvedere is your place.
Address: 82 Broad St., New Britain, CT 06053
Polonia Taste (Taste of Poland)- New Britain
Dubbed "The Taste of Poland", Polonia Taste is one of Little Poland's best Polish restaurants.
Not only is the food great here, but the prices are much better than some of the other places on the list.
Polonia is an eatery-style establishment, which is great for work lunches or for getting take-out.
The staff is all Polish, so everything is authentic and you get to hear the language.
The stuffed cabbage here is some of the best in Little Poland.
Address: 99 Broad St., New Britain, CT 06053
Euro Cafe – New Britain
Euro Cafe is a small Polish Cafe in Little Poland.
It's located right across the street from Polonia Taste and, just like Polonia Taste, the prices are great.
Here, you can get Polish cuisine like a Zapiekanka (Polish Open-face sandwich) or waffles.
The atmosphere is friendly and inviting.
Address: 113 Broad St., New Britain, CT 06053
The Wethersfield Diner is not technically a Polish restaurant, but they serve some great Polish dishes and they do a great job with them.
The potato pancakes here are top-notch and you can get other Polish favorites like kielbasa and kapusta and perogies.
Address: 718 Silas Deane Hwy., Wethersfield, CT 06109
The Baltic Restaurant has been a Berlin treasure for over 25 years.
The menu here consists of authentically prepared Polish foods like potato pancakes, golabki (stuffed cabbage), golonka, and Polish street pizza.
That's just the tip of the iceberg. There's so much delicious Polish food on the menu here.
Address: 237 New Britain Rd, Berlin, CT
---
There you have it – 9 awesome Polish restaurants in CT.
Is your favorite Polish food spot on this list?
If not, leave a comment below and let us know about it.
If you're interested in trying out some other European restaurants, check out some of CT's great German or Italian spots.