If you are looking for some fun things to do in CT this weekend, you have come to the right place.
Whether you're looking for family fun, something for couples, or something just for you, we've got some great suggestions to keep you busy and having a great time!
Winter weather is here (sort of) and there's no shortage of amazing Connecticut weekend events to report on.
As usual, in February things are generally pretty slow. After all, we are used to winters being a whole lot colder than it's been this year.
There are still some great events going on, though. So, let's dive in!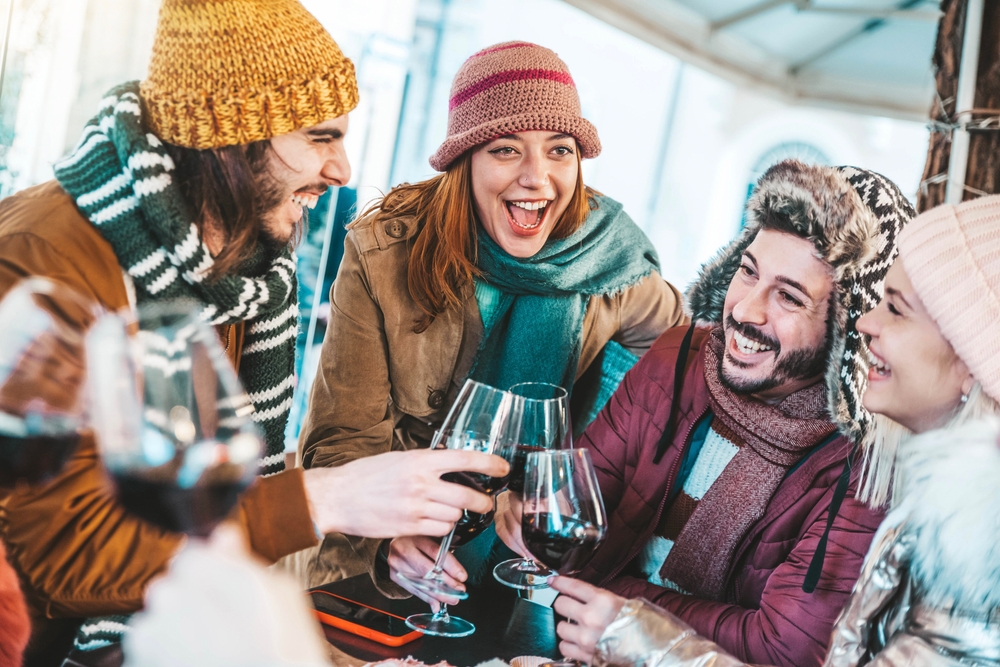 What is there to do in CT this weekend?
The weekend is upon us and there is a ton of fun stuff going on. Here's a sample of what you'll find going on in CT this weekend.
Read on for more information, event links, times, dates, addresses, and prices.
Stupid Cupid Steampunk Weekend
Jumpfest
MIP Breakfast & Brew Fundraiser
Anthrax & Black Label Society Concert
Big Jay Oakerson Live
Lyman Homestead Tour
6 Top Things to do in CT this Weekend (February 3rd, 4th, & 5th, 2023)
If you're a fan of steampunk, this is your weekend. Connecticut's longest-running steampunk event is coming this weekend.
Head to the Courtyard by Marriott Hartford in Cromwell for a full weekend of food, photography, fire performers, axe-throwing, beard contests, fashion shows, and more.
This is a huge New England event and it's taking over the entire hotel.
So, come and bring the whole family for the steampunk festivities and the Marriott's amazing accommodations. (Hint: They have an awesome heated indoor swimming pool!)
There are many different ticket purchase levels. You can find them all and buy your ticket here.
Children under 10 are free.
Date: Friday, Saturday, & Sunday, February 3rd, 4th, & 5th, 2023
Time: 2 pm – 5 pm
Address: 4 Sebethe Drive Cromwell, CT 06416
Cost: $15 – $225
The 97th annual Salisbury Ski Jumps is taking place this weekend in CT. This is definitely Connecticut's ultimate weekend event this go round.
Come for a weekend of snow, sports, and a whole lot of fun.
On Friday, you'll find target jumping and human dogsled races.
Saturday is packed with activities – The Junior Competition, Salisbury Invitational Ski Jumping 65m, Snow Ball Fundraiser at the Lakeville Town Grove, live music by the Steve Dunn Band, and so much more!
The weekend of festivities wraps up on Sunday with Eastern U.S. Ski Jumping Championships!
Date: Friday, Saturday, & Sunday, February 3rd, 4th, & 5th, 2023
Time: 6 pm – 9 pm (Friday), 8 am – 11:30 pm (Saturday), 11 am – 3 pm (Sunday)
Address: 80 Indian Cave Rd., Salisbury, CT 06068
Cost: $15 (Children 12 and under free)
This weekend, Ryan's Pub in Groton is hosting an awesome fundraiser for the Mystic Irish Parade Foundation.
There will be food available for purchase, as well as Bloody Marys and other drinks. Please bring plenty of CASH for these purchases – this is a fundraiser, after all.
Don't forget to enter the raffle for a ticket to Ireland, too!
The Fake Experience Trio will be playing live from 12 pm – 2 pm, so come ready to enjoy some awesome music.
Date: Sunday, February 5th, 2023
Time: 11 pm
Address: 112 Fort Hill Road, Groton, CT
Cost: Free entry
Easily the coolest weekend event for music lovers (ok, metal lovers) is the band Anthrax at the Mohegan Sun Arena.
They are playing with Black Label Society and special guests, Exodus.
Dust off your head-banging gear and schedule the sitter for Friday night – your weekend plans have been made.
Date: Friday, February 3rd, 2023
Time: 6:30 pm
Address: 1 Mohegan Sun Boulevard, Uncasville, CT 06382
Cost: $25 – $45 (Purchase tickets here)
Whether you are a fan of the hit comedian Big Jay Oakerson or you are just looking for a good comedy show this weekend, Foxwoods Resort Casino has just your event this weekend.
He's been featured on "The Late Show" and "Inside Amy Schumer" and now he gracing the Great Cedar Showroom.
This is going to be quite the show!
Date: Friday, February 3rd, 2023
Time: 8 pm
Address: 350 Trolley Line Blvd, Mashantucket, CT 06338
Cost: $39
Lyman Orchards is one of Connecticut's favorite spots for families with young kids.
From fruit picking to holiday events, Lyman Orchards hosts the best family events.
This weekend, you have a chance to tour the Homestead and learn how this CT orchard came to be.
The tour will be guided by historian Diana Ross McCain and will last about 40 minutes.
Tickets need to be purchased ahead of time and you can do that here.
Date: Saturday, February 4th, 2023
Time: 11 am – 1 pm
Address: 3 Lyman Road Middlefield, CT 06455
Cost: $10
---
There you have it! The 6 best things to do in CT this weekend!
This weekend should be pretty fun, as usual.
Enjoy yourselves and stay safe!