Do you… have a rumbly in your tummy? Well, of course, you do, you little Pooh Bear! Why wouldn't you, when we're about to discuss some of the best places to eat breakfast in the Norwich, CT, area?
Breakfast is well-known as the most important meal of the day, but just because it's important doesn't mean it has to be bad!
Get some fuel in your engine first thing in the morning by going to one of these delicious restaurants… and then you might find yourself going back for lunch and dinner, as well.
That's how good this food is. But don't just take our word for it – go check out these places for the best breakfast in Norwich, CT!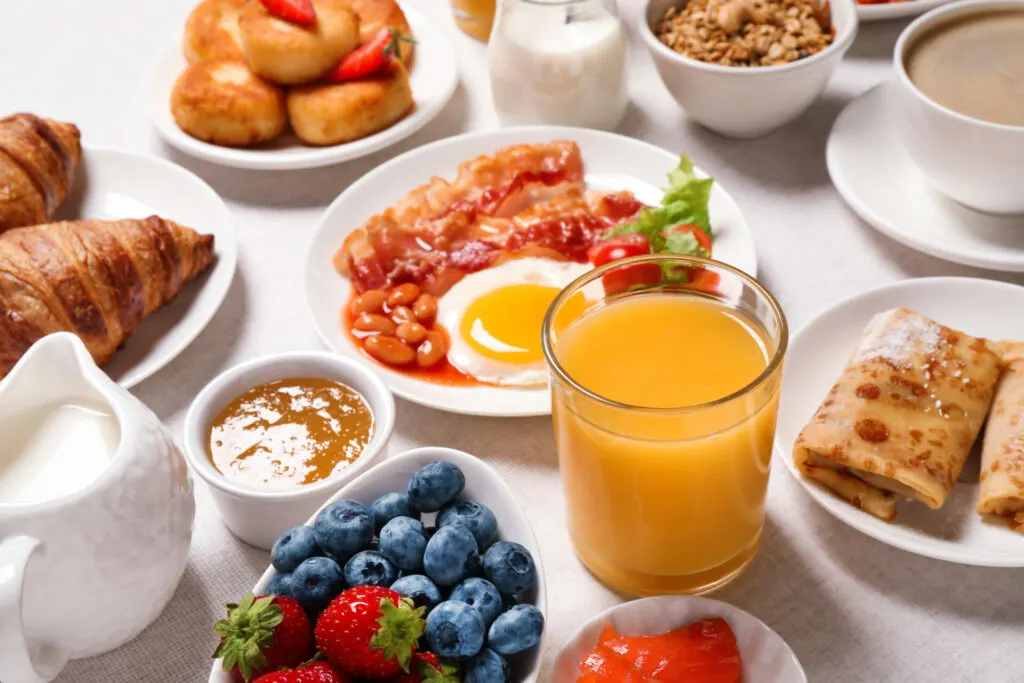 5 places for the best breakfast in Norwich, CT in 2023
1. Dixie Donuts
If you're looking for a quick and easy breakfast-on-the-go location, look no further than Dixie Donuts.
With offerings of donuts and bagels, you'll be able to get a full meal that is barely more than the size of your whole hand.
Many claim that these are the best donuts in Eastern CT, and that's not a claim that should go untested!
If you're a donut or bagel aficionado, you owe it to yourself to check out this location, especially if you're looking for a delicious start to your morning.
They open at 5:30 am and close once they're out of donuts, so don't expect to roll up at midday and get something for your donut fix – you'll be severely disappointed.
With dozens of donut flavors to choose from (assuming you go early enough), you'll have to go multiple times to test the claim of how delicious these donuts are.
Pair them with a scrumptious cup of coffee and allow each joy to transcend you to another plane of deliciousness.
With donuts this cheap and good (about $1.50 a donut), you can't go wrong.
Address: 275 W Town St, Norwich, CT 06389
2. Olde Tymes
As you might be able to gather from the name of this restaurant, you're in for a wild, old-timey ride when you go to this restaurant.
With décor that would look straight out of an old cabin, you know you'll be in for a great experience and good food.
The owner is all for the family-first mentality, meaning that the extensive menu will have something for everyone in the whole family to enjoy.
With Southern-inspired food that ranges from the heartiest country platter of biscuits and gravy to a lighter, vegetable-filled omelet, you can't go wrong with any food choice at Olde Tymes.
That's why it's on this list of great places for the best breakfast foods in Norwich, CT!
Featuring some of the best and freshest seafood on the East Coast, you won't be disappointed when you check out this restaurant.
Bring your whole family for fantastic food at unbeatable prices and start finding your favorite on the menu that'll keep you coming back for more.
Address: 360 West Main Street, Norwich, CT 06360
3. Joy's Restaurant
Breakfast and brunch, Mexican food, and seafood… you can't go wrong with any of these options. That's what makes it so exciting that Joy's offers all of these and more!
If you're looking for authentic Mexican food, but also food that offers a twist on some classics, then look no further than Joy's.
Come to Joy's for breakfast (served all day), lunch, or dinner, and soothe the hunger in your stomach.
If you're on the run, use their takeout option, or if you're trying to be healthier, they offer many vegetarian options, as well.
With food and drink that is Instagram-ready as soon as it's served to you, you'll know you'll be getting a great experience and fantastic food, all for an affordable price.
Bring your friends and family and get to munching!
Address: 671 West Thames Street, Norwich, CT 06360
4. Hash House A Go Go
Hash House A Go Go is a must-eat-at location that will fill you up until you feel like you might pop.
With portion sizes that are out of this world, you might assume that the quality of food that you get will be lacking, but that's where you'd be wrong.
With delicious coffee, copious side options, and their world-famous hash dishes, going to Hash House A Go Go will be a life-changing experience.
You know you'll be going in for something exciting when they have to stab a knife through many of their dishes just to hold them in place (we weren't kidding about the portion sizes).
And if you're looking for a fun and flirty ending to the evening, you can choose from their cache of alcoholic drinks that will be made custom to your preferences.
When it comes to Hash House A Go Go, the best plan is to come hungry and come often, and you'll never be disappointed.
Address: 1 Mohegan Sun Blvd, Montville, CT 06382
5. Philly's A Taste of Philadelphia
You never know what you're going to miss until it's gone, you know? That's why, if you're hoping to fill the food nostalgia void in your stomach, you should look no further than Philly's A Taste of Philadelphia.
Don't let the exterior of the building turn you off. The rustic look is meant to remind you of buildings in Philly so that you'll have a nostalgic experience from the moment you drive up to the moment you leave.
If you're jonesing for some delicious Philadelphia cheesesteaks, but every other place you've tried just doesn't seem able to get it right, this is the next place you need to check out.
Eat the sandwiches and sides for breakfast, lunch, or dinner, and feel empowered to take on whatever the world throws at you.
They even offer (limited) vegetarian options, meaning that you can accommodate your loved ones who have specific dietary restrictions.
Address: 33 Sherman St, Norwich, CT 06360
Takeaway
If you're wondering how to get all of this amazing food in your stomach, all you have to do is check out any one of these fantastic places for the best breakfast in Norwich, CT.
Good food, great service, and loads of history color all of these locations, meaning that you'll have unforgettable experiences no matter where you choose to go.
Then, once you've found a great place, tell your friends and loved ones, and drag them into the Realm of Deliciousness with you.
You'll become their new favorite person, and you all can food coma together to truly strengthen your food-induced bond.