If you love waking up and eating a hearty breakfast, there are many places in the New Haven area that will be perfect for you.
There are some amazing local eateries, diners, and restaurants in New Haven that are known for making great breakfast food have caught our eye.
Our list of the best breakfast places in New Haven is just a glimpse of all that New Haven has to offer.
Even if you like breakfast for dinner, these New Haven breakfast places know it is never too early or late to enjoy great breakfast food.
Some of our picks have adventurous breakfast and brunch spreads so that no matter what time of day, you can try out some of the great breakfast cuisine that New Haven has to offer.
I don't know about you, but we're hungry. Let's get to it!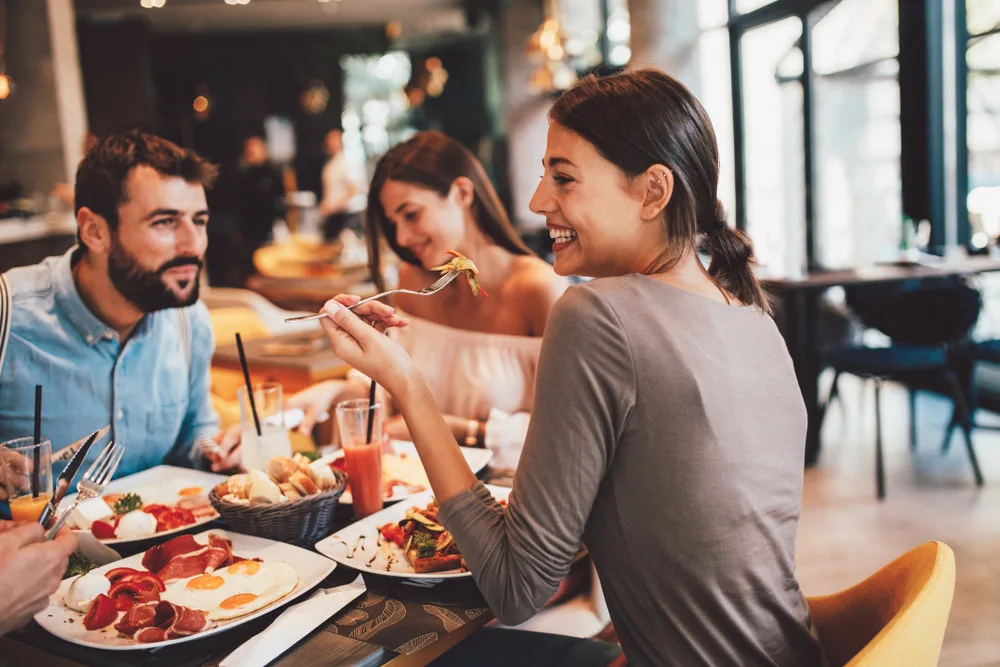 The 5 best restaurants for breakfast in New Haven, CT
This traditional breakfast place starts at 6 am, bright and early, and closes at 2 pm.
The Whitner Sandwich and Donut Shop offers great, traditional breakfast sandwiches that are mouthwatering and the perfect appetite curber.
They also make chicken salads for a lighter breakfast, which you can add honey chicken to and wash down with their homemade cider. Yum!
What's great about the Whitney Sandwich and Donut Shop is that their sweets are made fresh every day and are the perfect addition to a light breakfast.
Their donuts are top-of-the-line, sweet and warm, and have unique combinations so you can try something new every time you visit.
The peaceful atmosphere inside offers the perfect place to unwind for the morning, or even have a great meal after a night shift.
The staff is friendly and always ready to give you great service and a cheery morning attitude.
With a high Google rating of 4.7, you know that the Whitney Sandwich and Donut Shop never disappoints.
It's so amazing, in fact, that it made this list without technically being located in New Haven. Oh, and it also made our list for the top donut spots in all of Connecticut!
Address: 2574 Whitney Ave, Hamden, CT
Just a stone's throw away from New Haven, the State Street Cafe is a quaint little eatery with delectable breakfast classics like eggs benedict, chicken salad, and prawns.
Their chef-curated menu features items like French toast, Belgian waffles, breakfast potatoes, and blueberry pancakes.
The State Street Cafe thought of every part of the breakfast experience, including tasty drinks like fresh coffee, house-made lemonade, and iced tea.
The State Street cafe is cozy, and the ambiance is perfect for a breakfast-time crowd. They want you to relax and have a great time, without feeling rushed.
The State Street Cafe staff are all positive and cheery, making your morning as bright as can be.
They accept reservations and are open Monday through Friday from 6 am until 3 pm, and on Saturday and Sunday from 7 am to 2 pm.
Address: 346 State St, North Haven, CT
This great cafe takes you on a taste trip to Italy for breakfast. The Italian cuisine is handcrafted and chef-curated at Lena's Cafe and Confections.
Located at GW Carsons in New Haven, the cafe is the perfect choice for a blend of breakfast foods and classic tastes that you crave.
Customer favorites are their Thai fish cakes, avocado chicken, and of course their breakfast frittata.
Their potato waffles are to die for, a unique mix of savory potatoes and the pancake-style classic breakfast food.
Their honey cakes are a sweet option for the early breakfast goers, along with the banana cakes that are a staple at Lena's Cafe and Confections. It's right there in the name!
You can't go wrong with a light beverage at breakfast too, the mimosas are the perfect way to wash down your hearty breakfast food.
Their staff is welcoming and friendly, welcoming people right into the cafe!
With a top rating on google, Lena's Cafe and Confections offers great prices and even better food!
Address: 308 East Main St., Branford (New Location)
Moonrise Cafe is graced with the skill of a local chef and amazing staff. The breakfast sandwiches are absolutely delectable, and the croissant sandwiches are buttery and just melt in your mouth.
Add on an egg to make an egg sandwich and get your protein in for the day! Moonrise cafe also has frozen yogurt on their breakfast menu, which is great after a full meal and especially on warmer days when you want to cool off after some coffee.
Their cupcakes and bagels are also house-made and guaranteed to always be fresh and leave you wanting more!
For drinks, Moonrise Cafe serves up eclectic chai lattes, and of course iced coffee and tea. Moonrise Cafe has a warm and inviting atmosphere perfect for your mornings.
Their service is fabulous and the prices are not too shabby!
The Moonrise Cafe in New Haven is open from 7 am until 6 pm every Monday to Friday, and on Saturday and Sunday they are open from 8 am until 6 pm.
Address: 2 Broadway Ave, North Haven, CT
The Atticus Bookstore and Cafe is the combination you didn't know you needed.
Local downtown New Haven residents can take a quick walk from their apartment down to the Atticus Bookstore and Cafe to enjoy a breakfast sandwich and coffee over a great book.
This cozy cafe is inviting and makes you almost never want to leave, so maybe don't stop by before you have to work!
You can get your food to go, or sit and enjoy the calm cafe setting. Their berry cider and strawberry colada are customer favorites, as well as their chai lattes and apple teas.
The atmosphere is pleasant and inviting, plus the staff is so positive and friendly!
They are open weekdays from 7 am until 9 pm, so if you want breakfast for dinner, you're welcome to stop by!
Sunday they are open from 8 am until 8 pm, and on Saturday from 7 am until 9 pm.
---
New Haven has some pretty great breakfast places to try. With varying cuisines and different atmospheres, you can always find what you are looking for at a New Haven breakfast place.