Everyone deserves good pampering. New Haven nail salons are far and wide, but a select few have really got that pampering factor down. Since New Haven is so close to New York City, there are a bunch of great nail salons that cater to everyone.
It's hard to find a nail salon with no haggle, and no fuss. With our top picks for the best salons in New Haven, you are sure to get a great experience that leaves you feeling great.
The most important thing is affordability, so getting luxury without the high price tag is a great plus!
Our list is not all conclusive, but we made sure we found the best nail salons to represent the luxurious experience that you deserve!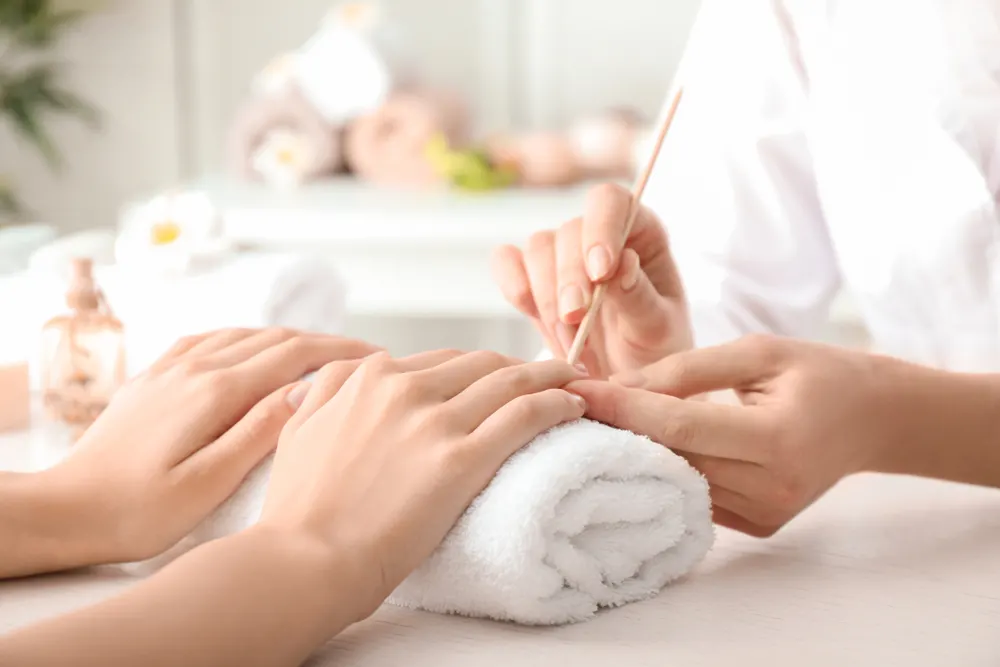 The top 5 nails salons in New Haven, CT
First up is the unique Chocolate Spa and Nail in New Haven. This nail salon is a classic mix of modern, and the quality nail care that you are looking for.
Their service is excellent, and their team is full of professionals who really know what they're doing. No matter what you're looking for, they know how to do it!
Love nail designs? You have luck here! How about a nice color gel manicure? Chocolate Spa and Nail has you covered!
Even if you don't usually do acrylic or gel polish, they have a wide selection of regular nail polish colors taking up an entire wall.
If you are looking for the full "pamper me" experience, the Green Tea Spa Pedicure is just $65 and comes with all the bells and whistles on top of a regular pedicure.
Your calves and feet will be softer than ever!
Next up, the Hot Cream Manicure is exactly how it sounds. Their $20 hot cream manicure includes their above-standard materials and supreme nail care. Because, you don't just want a cute nail color or design, you want healthy nails.
Their awesome array of nail designs really improve their offerings, and give you as many options as you could need–maybe even too many!
The professionals at Chocolate Spa and Nail specialize in their Pamper and Please Me Mani, Callus Eliminator, Papaya Pedicure, Vitamin E Lemon, and of course, a regular classic full set!
Address: 59 Amity RD, New Haven, CT
Luxury Nails and Spa is all about affordability. They are one of the best nail salons, and they offer top-notch professional nail care that's not all about the color and designs.
Those are definitely pluses! But, they make sure that your nails are still strong and healthy after each visit.
What is great about Luxury Nails and Spa is that they are experienced with skin rejuvenation. If you have dry, cracked heels, then their pedicure is great quality and can definitely help start to rejuvenate your feet.
For your nails, they have the best brands of nail colors and safe nail glues if you use acrylics.
The nail lounge is just that, a comfortable, welcoming, and inviting nail lounge where you can sit back, relax, and know that you are getting what you ordered.
They have very comfortable chairs that aren't overworn, air filters for safety and to reduce harm from the chemicals, and great facials and wax services!
Luxury Nails and Spa can become your one-stop-shop for all things luxury and pampering. They take walk-ins, but it doesn't hurt to make an appointment.
Need a last-minute gift? They have gift cards!
Luxury Nails and Spa specializes in french manicures, spa pedicures, removals and Parrafin treatments, and an acrylic full set!
Address: 339 Ella T Grasso Boulevard, Suite 2, New Haven, CT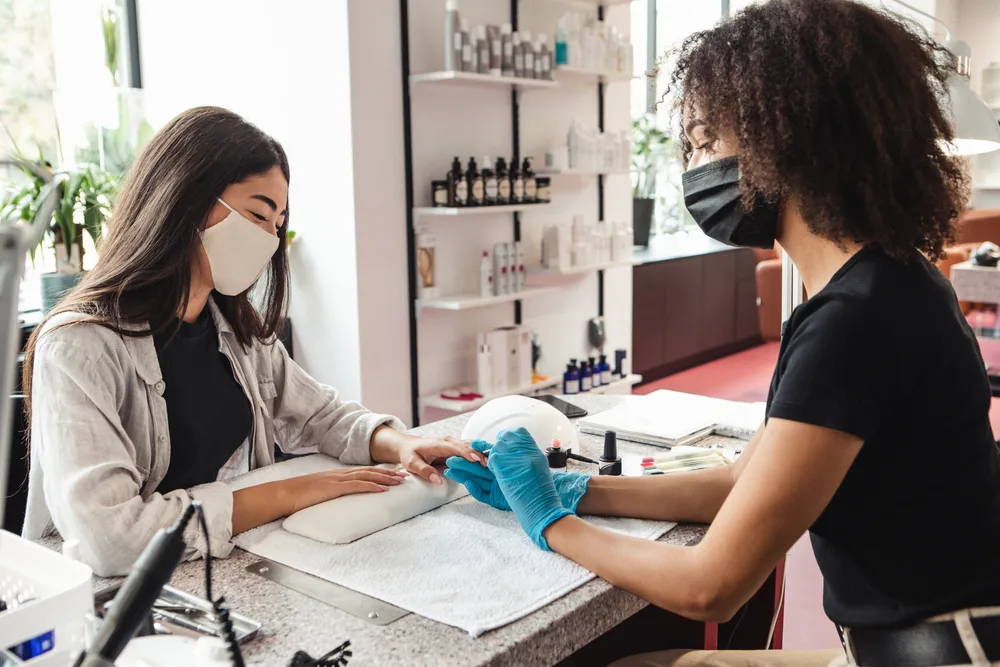 This well-known nail salon is known for a reason. Nail Haven offers a service that is incomparable to most New Haven nail salons.
Their staff have been there for a long time, and are more than experienced in the field of nail care and salon services.
Japanese nail art is their specialty, and they are known for offering high-quality gel polish that lasts a long time!
Tired of going to the nail salon every week? You probably won't have to if you visit Nail Haven.
Their massive range of materials and products is what keeps customers coming back, and they have a ton of regulars.
The basic nail removal with gel application is $38, which is not too bad for a service that has started going up to $50 or more.
Another specialty of theirs is Geo Art for $42 – beautiful Japanese nail art designs for each nail.
Nail Haven knows how important it is to provide great customer service and a great product that will keep people coming back. Everyone feels like family here, and all are welcome!
Appointments are not required, but they are usually very busy so it can't hurt.
When you visit Nail Haven, you have to try some of their specialties like callus removal and massage, waxing, acrylic french manicures, and fill-ins!
Address: 216 Crown St, 6th Floor, New Haven, CT, 06510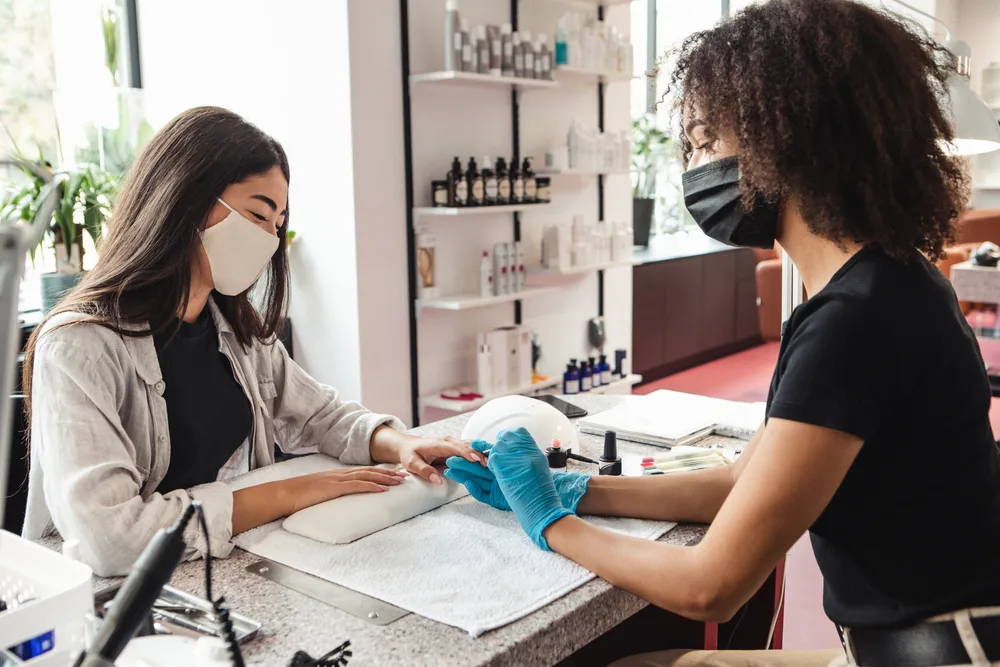 This full-service nail salon really shines on this list of best nail salons in New Haven.
Not only is Capture Salon huge, but it's sophisticated and offers the best products that are top of the line for all its clients.
Your beauty care needs have nothing to worry about here. You can get a manicure, pedicure, facial, or wax, all on the same day! Even hair care service is offered here, as well as massage therapy.
This is your ultimate destination for luxurious pampering needs.
100 Crown St, New Haven, CT
Need a fresh pedicure with a little sparkle and twist? Fashion Nail and Spa in downtown New Haven, CT is perfect for you.
They are a trendy and sophisticated nail salon with a vast array of nail care options to choose from. They have on-site parking and take payments via credit card or cash – and they even have a bike rack!
Talk about convenience!
They are big on appointments, so they can make sure that your time isn't rushed and your nail tech is prepared.
With moderate pricing and weekly specials, Fashion Nail and Spa is where you need to be!
Address: 41 Elm St, New Haven, CT 06510
---
Ready to be pampered? Try out these great New Haven nail salons and get the best nail salon experience you could have ever dreamed of!