In this post, you are going to get a list of the 6 best places for coffee in New Haven!
---
Coffee might just be what makes the world go round. It's the first thing many people think of in the morning, and at night when they can't sleep. Coffee is part of the average person's morning commute and afternoon pick-me-up. New Haven is a leader in many things and many foods, but most importantly, with coffee.
We found the best coffee places in New Haven so that you can just pick a couple and go try them out. If you like a light pastry with your coffee, then you are in good hands with our best places for coffee in New Haven too.
Or, a nice place to sit and study if you're a student, or work from home and just want a new scenery. We're certain that whether you like a strong roast, light roast, or even prefer tea, there is a coffee place in New Haven for you!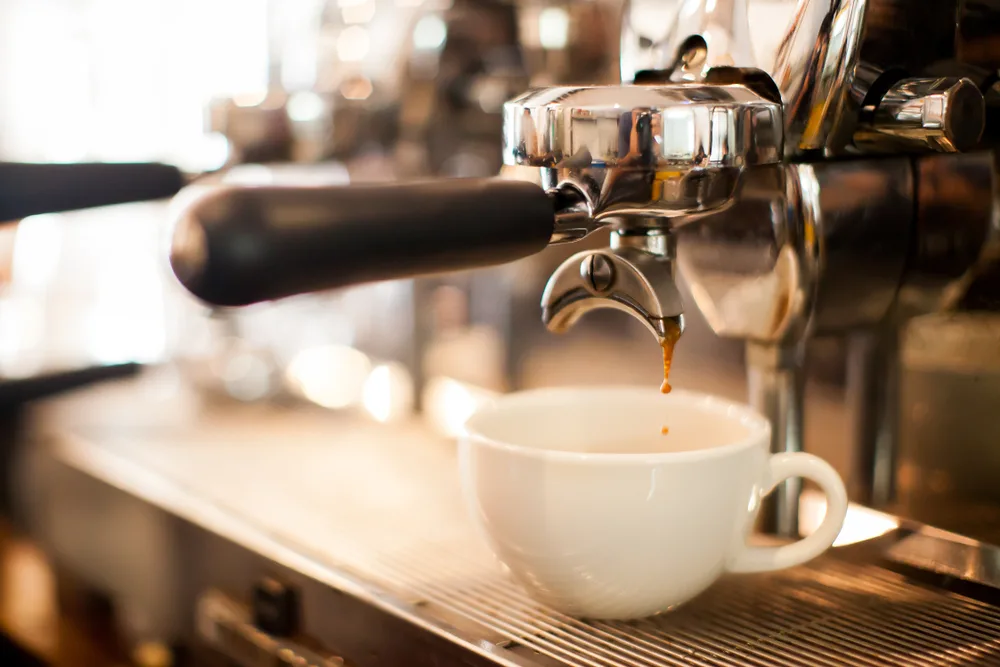 Whether you're a Chia Tea Latte (East Rock has the best in the whole state!) kind of person or a hard-core espresso drinker, East Rock Coffee has you covered.
At this amazing New Haven coffee shop, you'll also find a variety of herbal teas, black teas, and green teas. They also offer a variety of alternative milks, like nut milk and oat milk.
Seating inside this coffee joint is limited, but there is some pet-friendly outdoor seating.
This is a great spot for grabbing a warm pick-me-up beverage to start your day. You can even purchase whole beans here.
Neat little spot!
Address: 1177 Chapel St., New Haven, CT
On the corner of Chapel Street is Claire's Corner Copia. Claire's has been around for years and is a completely vegan restaurant. The food is gourmet, and the coffee is just as good.
Their baked goods pair well with the coffee and are also vegan. The Lithuanian coffee cake is a perfect addition to your morning stop for coffee.
They have 5 brews to choose from, including a sweet hazelnut roast that is like a sip of heaven in a cup.
What's great about Claire's coffee is that it actually doesn't have a ton of caffeine, so you can have some with lunch and dinner if you need a little energy to make it through the rest of the day.
Claire's Corner Copia is closed on Tuesdays but is open every other day of the week.
Address: 1000 Chapel St., New Haven, CT
Blue State Coffee is probably a New Haven staple for coffee. Super popular among the Yale student body, Blue State Coffee has multiple locations that are ready to serve you!
Blue State Coffee is also open late, so late-night study binges are super common here. Their light roast is a common order, since it has a bit more caffeine than the dark roast, and their coffee is more on the strong side.
People who drink their coffee black probably love it at Blue State. But, if that's not for you, they carry every milk and dairy alternative to mix with your coffee.
Not to mention, their lattes are always excellent. Blue State is open early, from 7 am until 9 pm!
Address: 276 York St., New Haven, CT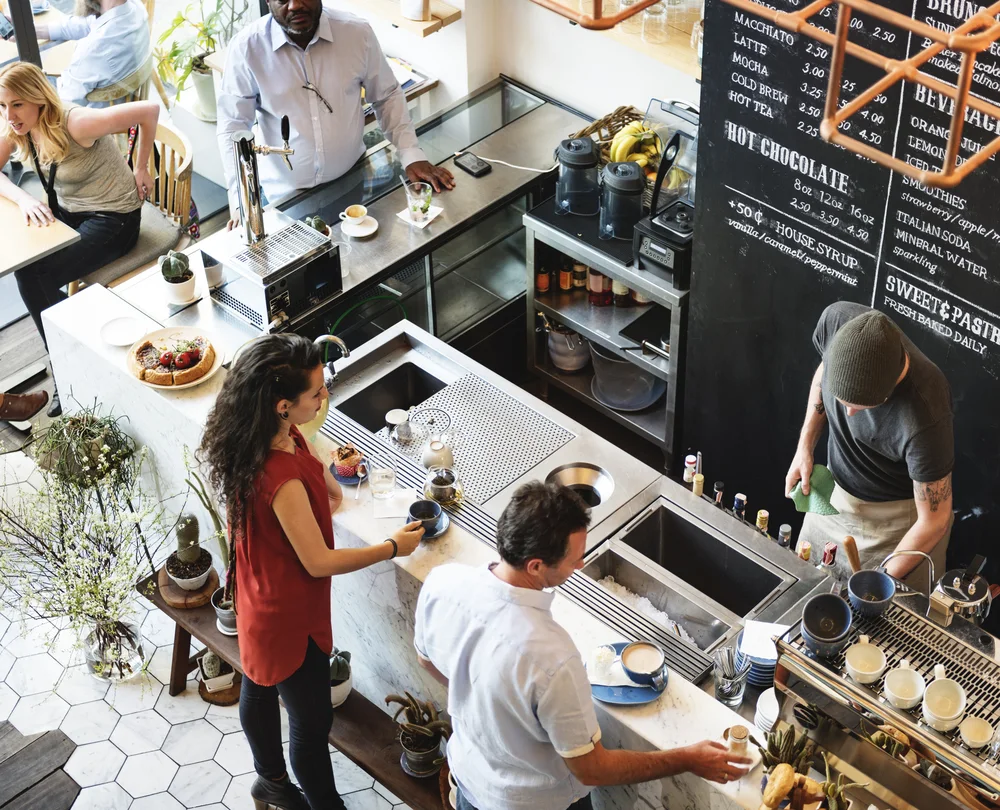 4. Willoughby's Coffee and Tea, 194 York St., New Haven, CT
Willoughby's has been around for quite some time and is a favorite amongst Yale students and New Haven natives.
They play hip music and are super cheerful, making mornings super fun and cheery. Willoughby's offers traditional, smooth coffee beans that make for an amazing brew each time.
Willoughby's brew has a sweet taste to it and is quite aromatic. Every cup of coffee is of great quality and is why they've remained so popular over the years.
Even for those who don't drink coffee, their teas come in large varieties and won't leave you feeling left out.
Willoughby's is open every weekday from 7 am until 5 pm, and on the weekends from 8 am until 5 pm.
Book Trader Cafe has been keeping up with the New Haven coffee staples since they opened. The coffee at Book Trader Cafe is always brewed fresh and mixed well with that nice smell of books.
Walking into Book Trader Cafe is like walking into a literary dream. The used book store portion of the cafe leaves room for lots of seating space, so you can enjoy your coffee with a book in hand, or look out the window and people watch.
Book Trader Cafe has a couple of pastries on deck, their vegan chocolate cake is a customer favorite.
Book Trader Cafe is open every day from 9 am until 9 pm, and on Sunday, they close at 7 pm.
Address: 1140 Chapel St., New Haven, CT
Similar to Book Trader, Atticus Bookstore and Cafe has great coffee alongside a wide selection of books.
Their one-dollar small coffee has probably kept them as a top place for coffee in New Haven – it doesn't get much better than that!
What's great about Atticus Bookstore and Cafe is the simple scenery and relaxing atmosphere. The music isn't too loud, and the crowd disperses pretty quickly, so if you want to sit and enjoy your coffee instead of taking it to go, then Atticus is a great place to do it!
Atticus Bookstore and Cafe has affordable coffee and a nice seating area that's a lot like being in your own home. I
f you're stopping by before work, their staff is friendly and quick, but if you want to stick around for a bit, then the books are sure to keep you company.
Atticus is open every day from 8 am until 6 pm.
Address: 1082 Chapel St., New Haven, CT
---
The next time you're visiting New Haven, or if you already live here, hopefully, you have some new places to go check out for great coffee.
It's the start to almost every day, so it's gotta be the best coffee there is!