Are you looking for some amazing vegan restaurants in Mystic, CT? If so, you've come to the right place.
Whether you're in the mood for vegan baked goods, like donuts or sweet slices of bread, or you'd like a super yummy vegan pizza or veggie burger, there are plenty of places in and around Mystic, CT to choose from.
Let's get right to it.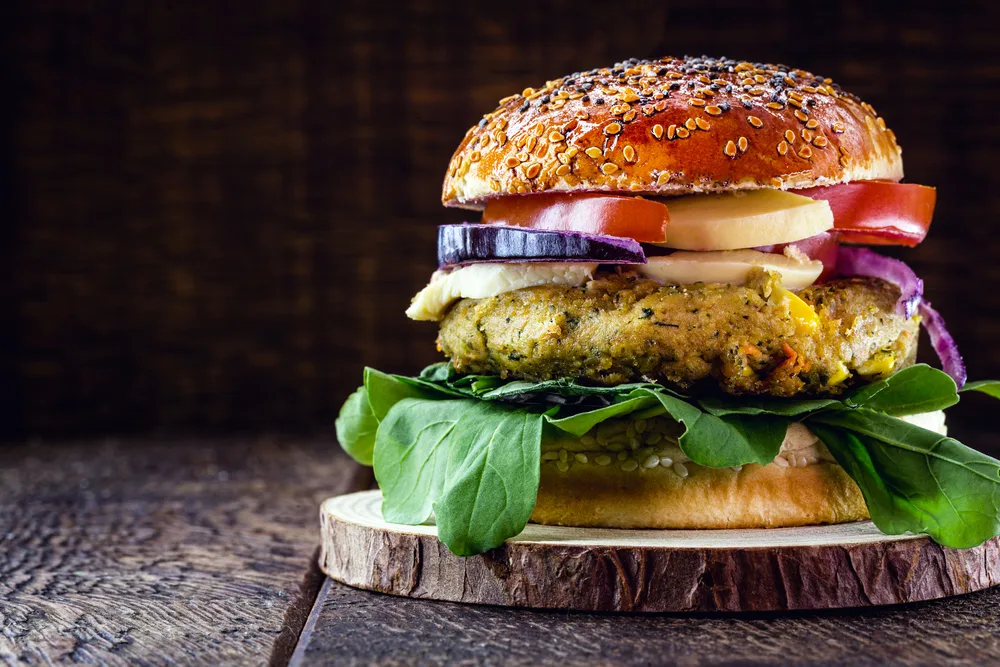 9 of the best vegan restaurants in Mystic, CT
Rio Salado in Mystic is one of the best modern Mexican restaurants in the area.
In addition to the amazing regular dishes at Rio Salado, there is a wonderful vegan menu, as well.
Here, you can find delicious main meal items like vegan cauliflower tacos, vegan chorizo enchiladas, and vegan burritos.
As far as vegan appetizers, they serve loaded vegan nachos and chips and guacamole.
If you're still hungry after your meal, you can order their vegan plantain dessert.
Yum!
Address: 8 Coogan Blvd, Mystic, CT 06355
This restaurant option isn't directly in Mystic, however, it's very close and certainly worth mentioning – the food here is all vegan and gluten-free.
The Right Path's food is all fresh and healthy – it's no wonder it's one of the most popular vegan restaurants in CT.
Here, you'll find a wide variety of vegan smoothies and juices, vegan desserts, vegan baked goods, and vegan lunch bowls.
The Right Path serves dishes like sunflower seed burgers, vegan clam chowder, and some of the most delicious salads in the area.
Address: 147 Bank St, New London, CT 06320
Pizzeta serves some of the most delicious pizza in southeastern Connecticut.
One of the things about Pizzeta that locals and visitors love is their amazing selection of vegetarian and vegan pizza options.
There are so many vegan pizza options here, it's absolutely incredible.
From vegan buffalo "chicken" pizza to the amazing Vagan Meatless Lovers pizza, there are just so many options to choose from here.
Address: 7 Water St., Mystic, CT 06355
Whether you're looking for lunch, dinner, or desserts, Three Girls Creamery in Guilford has plenty of delicous vegan options for you.
Here, you can find vagan ice creams, smoothies, cakes, calzones, and sandwiches.
Three Girls Creamery takes orders online for easy and fast curbside pickup and they also offer catering, as well.
Address: 23 Water Street, Guilford, CT 06437
When you think about seafood restaurants, the last thing that might come to your mind is, "I bet they have some great vegan food."
S & P Oyster in Mystic was abe to read the room, though.
They've got some great vegan food on their menu.
Here, you can find vegan menu items like Vegetable Polenta, Wild Mushroom Bolognese, and Vegetable Tacos.
If you have room for dessert, S & P serves a very yummy vegan Cocoa Mousse.
There are plenty of gluten-free options here, as well.
Address: 1 Holmes St, Mystic, CT 06355
Shayna B's by the Sea is located in the nearby town of Westbrook, CT.
This is a specicifically vegan and gluten-free restaurant, which is a rarity. So, we wanted to include it on the list even though it's not right in Mystic.
Shayna B's is a breakfast and lunch restaurant that serves a variety of delicous vegan foods.
Here, you'll find vegan bakes goods like muffins, bagels, and scones.
If you're in the mood for something more substantial, they serve a great Cashew Queso Nachos and a wonderful veggie burger.
Address: 631 Boston Post Rd, Westbrook, CT 06498
Karma Kitchen in Mystic is the ultimate Connecticut juice bar.
Here, you'll find so many healthy and delicious vegan juice and smoothie options.
There are also a lot of great vegan food options here, like their Chickpea and Muchroom Marsala and Hummus Avocado Wrap.
If you're in the mood for sweets, Karma Kitchen has you covered, too.
They serve vegan desserts like Pumpkin Spice PB Cups and Red Velvet Beet Tarts.
Address: 15 Holmes Street, Mystic, Connecticut 06355
If you're on the hunt for vegan restaurants in Mystic, CT, you might overlook this gem right here.
Deviant Donute in Mystic is hands-down one of the best donut shops in Connecticut, and they have some amazing vegan options.
You'll find some yummy gluten-free donuts here, as well.
Address: 27 Coogan Blvd, Ste 7 b, Mystic, CT 06355
Nanas is a restaurant in Mystic that serves breakfast, lunch, and dinner, and there are some fantastic vegan options on the menut here.
At Nanas, you'll find plenty of meals that are served with vegan cashew-based "cheeses".
The salads here are fantastic, as are the drinks on tap – Nanas has some great cold coffee and kombucha.
Address: 32 Williams Avenue, Mystic, CT 06355
---
As you can see, there are plenty of great options for vegan food in the Mystic, CT area.
These vegan restaurants in Mystic, CT are absolutely amazing – highly rated by locals and travelers alike.