Fruit picking in Connecticut is a favorite family pastime. Whether you are looking for a place to pick your own strawberries, pumpkins, apples, or blueberries, there is no shortage of orchards and farms here in Connecticut.
If you are looking for a novel fruit picking experience or some fresh-off-the-tree (or bush) fruit for canning or pies, Connecticut has you covered.
Let's find out when these fruits are avalible for picking and where to go for a fun pick-your-own experience with your family.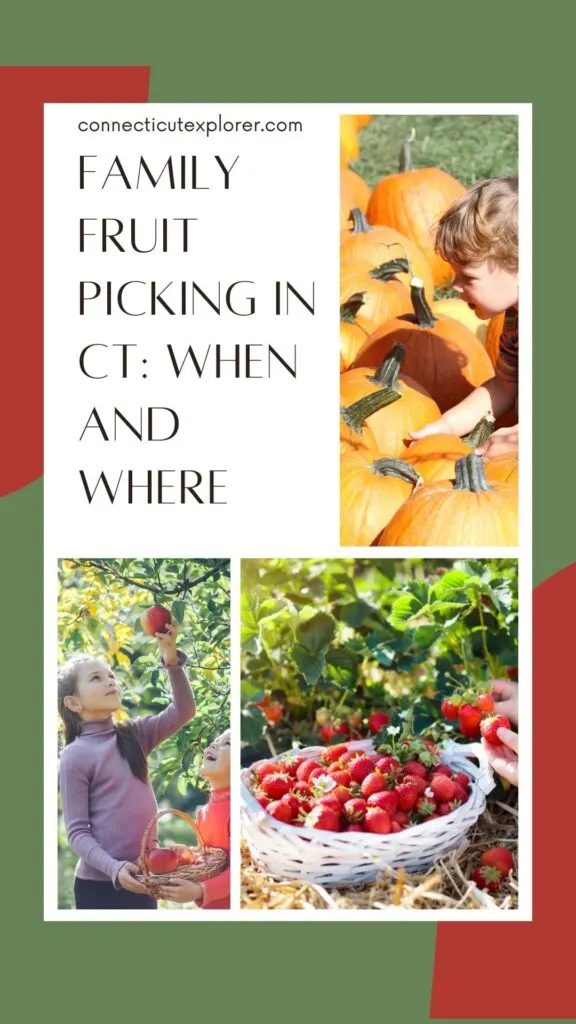 When is fruit picking season in Connecticut?
There are certain months of the year wherein different fruits are fresh and ripe in Connecticut.
Fruit picking in Connecticut ranges from late spring and summer for strawberry fields to the fall for the heirloom apples of the Northeast. Since Connecticut is an agricultural state, many farms welcome visitors to come and partake in seasonal farm activities.
Several state farms even offer U-pick opportunities for fruits such as pumpkins, raspberries, blueberries, apples, peaches, and more.
These activities are a fun way to connect with local agriculture and enjoy a good, old-fashioned day of family fun.
Let's check out when fruit picking is available for some of Connecticut's favorite fruits.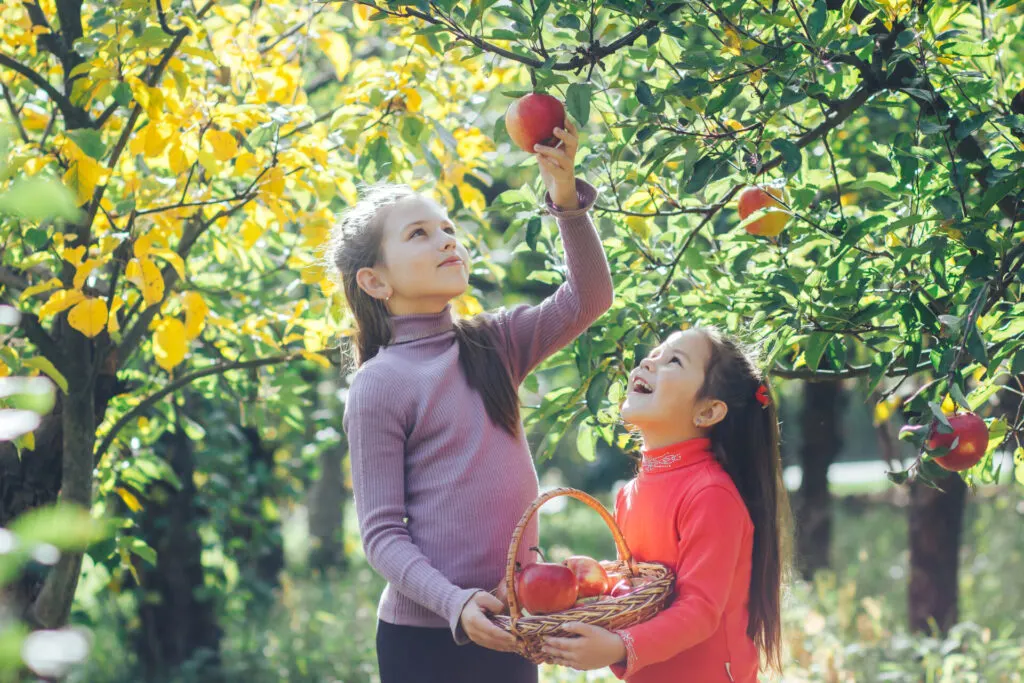 Apples
Apple picking is about more than just picking apples. It's also a chance to get out of the city, enjoy the crisp fall weather, and hang with friends and family.
Apple picking season in Connecticut runs from late September through late October.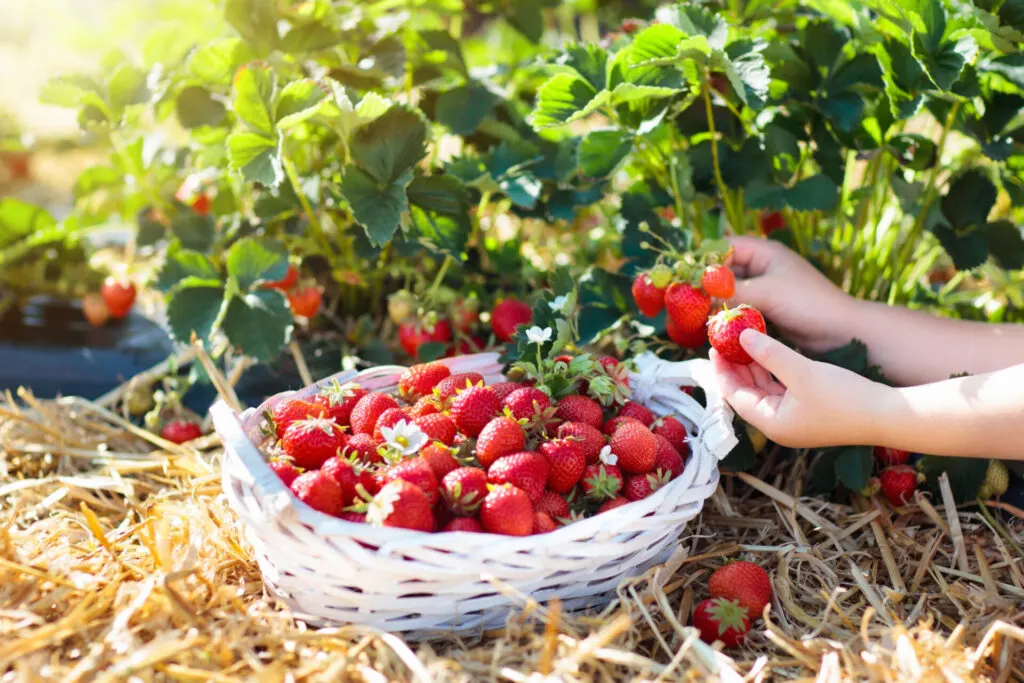 Berries
Berries are in season in Connecticut from late spring until mid-summer. There are several types of berries that grow during this time in Connecticut.
Berries are a little more temperamental than pumpkins and apples, so these date ranges are estimates and rely on Connecticut having average spring weather.
Strawberries – Early June through early July.
Blueberries – Late May through August.
Raspberries – July through August.
Gooseberries – July through August.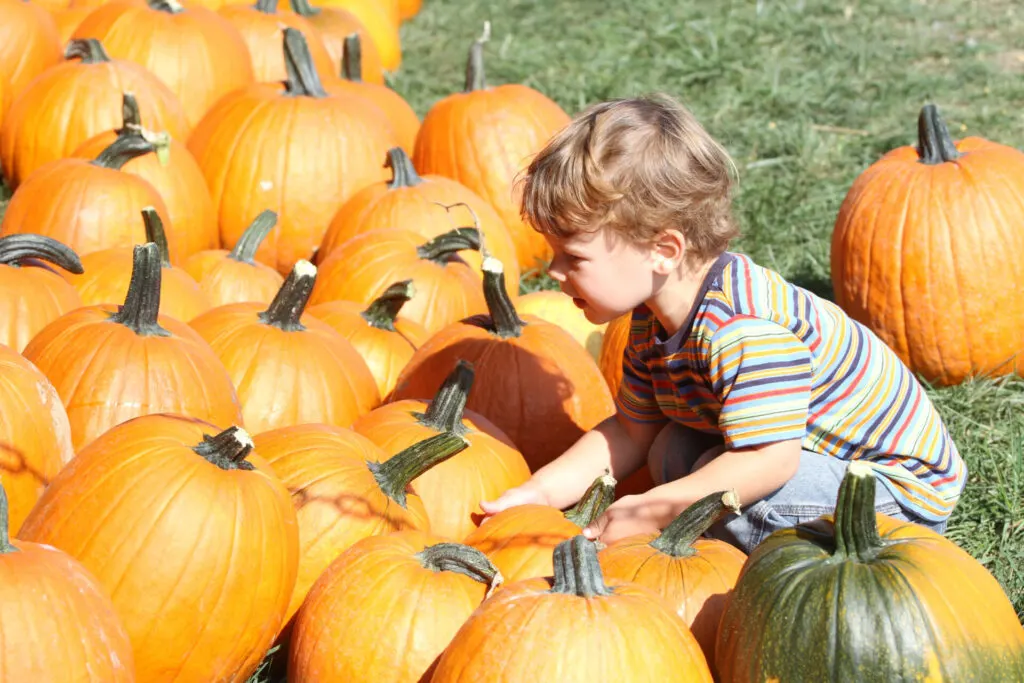 Pumpkins
As the leaves begin to turn orange and the air takes on a crisp chill, one of our favorite signs of fall is when the pumpkin patches start opening in Connecticut.
September and October are the best months to pick fresh pumpkins in Connecticut. Many of Connecticut's pumkin patches also offer other fun fall activities like wagon rides and corn mazes.
Peaches, Pears, and Plums
Though peaches, pears, and plums may not be the first fruits that come to your mind when you think of fruit picking in Connecticut, we actually grow some really delicious varieties of these fruits here.
Peaches, pears, and plums are ripe for picking in Connecticut during the months of August and September.
Where to go for fruit picking in Connecticut
Enjoying a nice, fresh piece of fruit straight off the branch is an unforgettable experience.
Lucky for us, Connecticut is covered with farms and orchards, so it's easy to find fun places to take your family for fruit picking.
Click here for a list of Connecticut's best apple orchards for picking. Here are some other favorite pick-your-own farms for fruit picking in Connecticut.
For a full list of places to pick your own fruit, click here.
---
There's no better feeling than setting out on a warm summer or cool fall afternoon and plucking ripe fruit off the branches of a tree. What's even better is knowing that your fruit is absolutely fresh and ripe.
Enjoy your Connecticut fruit picking adventure!