You're in Stamford, CT and you've had a rough week, and you want to find some way to relax – a massage, perhaps. Maybe a trip to a day spa.
No matter what you do, the stress seems to keep piling up.
You have bills to pay and children to feed, and you're not entirely sure if you remembered to pay your monthly house note.
All you want to do is sleep the sleep of the dead and wake up when all your obligations have been sorted!
But it doesn't have to be like this. Every day doesn't have to be filled with stress, stress, and more stress.
You just have to make time for yourself and prioritize your mental, physical and spiritual needs in whatever way you can imagine.
If you're still not sure where we're going with this, this means that you should be looking into massages to release the tension of your daily life.
What you need is to check out these great places for a massage in Stamford, CT to get those relaxation juices flowing.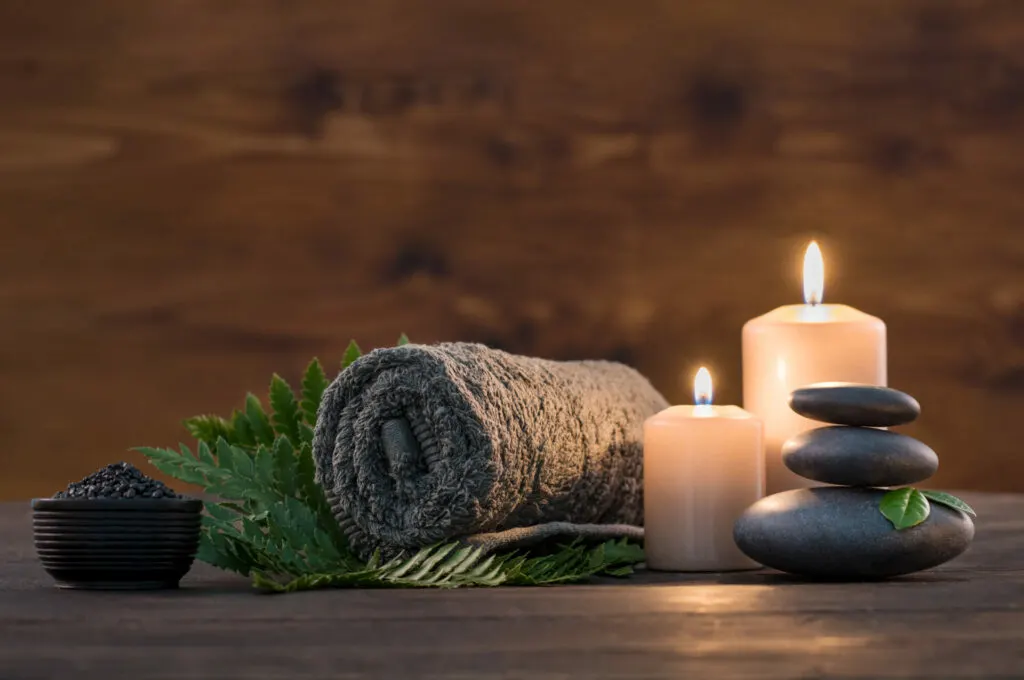 The top 5 places for a massage in Stamford, CT
1. Haute Healing Oasis
When you think of stress, you likely think of the daily grind slowly crushing you beneath its ever-present weight.
But part of that pressure comes from the fact that you're looking at the whole experience the wrong way.
Part of dealing with the stress in your life is to find ways to compartmentalize it so that it's not so scary to handle.
That's where Haute Healing Oasis comes into play.
They focus on ways to not only lower your stress but also help you strive towards a more healthful mindset which will allow you to handle your issues in a better and more relaxing way.
Established back in 2017, the Haute Healing Oasis is a premium wellness spa in Stamford, CT.
On top of massages, they also offer BEMER sessions, sauna therapy, and other health and wellness methods that are meant to make you fighting fit.
The goal at Haute Healing Oasis is to help you relax and remind you that relaxation is the key to success against stress and tension in your life.
They offer private rooms with custom music and aromatherapy options – if desired – meaning that your time at the Oasis will be tailored specifically to you.
If health and wellness, as well as a lowering of stress, is your goal, look no further than the Haute Healing Oasis.
Address: 792 Pacific St, Stamford, CT 06902
2. Posture Massage
When it comes to experienced massages and getting the best experience for your money, you can't go wrong by checking out Posture Massage.
This location has been around in Connecticut in 2009 but was actually started back in 2006 in Utah.
Posture Massage offers basic massages, but also more elite massages and other therapies to help you relax your muscles and whatever brain gremlins might be trying to drag you down and stress you out.
One of the goals of their services is to help you improve your posture, which will help to save you from pain and tension in your muscles and other areas of your body.
The owner, Julie, is a licensed massage therapist with years of experience under her belt.
By working with Julie at Posture Massage, you'll be getting specialized, elite care that will help you leave the massage parlor feeling like a million bucks.
Address: 1372 Summer St, Stamford, CT
3. Spavia
A bit of an oddball on the list, Spavia in Stamford is a massage and therapy parlor that is run by a physician and an RN (rather than a licensed masseuse).
However, do not take this to mean that you won't be getting a proper experience – you may find that your experience is heightened by the owners' different learned knowledge.
The goal of getting a massage is to relax tense muscles and remove pain or tightness that might be preventing you from living your life to the fullest.
Well, you will get all that and more when you check out Spavia.
At Spavia, the advisors to your treatment will grant you a luxury robe and place you in one of their soothing treatment rooms.
You can choose from a myriad list of services that include body wraps, couples' treatments, massage therapy, and many more options that are meant to introduce wellness and health into your daily life.
Address: 300 Atlantic St, Stamford, CT 06901
4. Sunshine Healthy Spa
Sunshine Healthy Spa is a spa that is meant for massages. Rather than muddying the waters – as it were – by offering a slew of services, the staff at Sunshine Healthy know what they do, and they know how to do it well.
If you're looking for a specific type of massage, Sunshine Healthy likely has you covered.
The goal of the staff at this location is to help you experience a pain-free life while also lowering any tension and stress that might be plaguing you.
Especially in the wake of COVID, this spa has prioritized the health and safety of all patrons, and they make sure that you'll be able to have a comfortable and worry-free experience at the hands of their professionally-trained employees.
They offer Swedish, deep tissue, hot stone, and many more massage types, so come on in and let your worries be massaged away.
You can't go wrong with Sunshine Healthy Spa when it comes to great places for a massage in Stamford, CT.
Address: 217 Bedford St, Stamford, CT 06901
5. Agora Day Spa
You should know that when a spa is attached to a hotel like the Marriott, you'll be in for a good experience. And that's exactly what you'll get when you visit the Agora Spa in the Stamford Marriott Hotel.
Since it was established back in 2005, the hotel has seen all manner of customers and has made sure that every one of them has left the spa feeling like an entirely new – better – person.
Attached as they are to the hotel, they offer services that are harder to find in the wider Stamford area, such as body wraps, facial treatments, body scrubs, cupping, and high-quality botanical facials.
They also offer Swiss showers and steam rooms, as well as other relaxation amenities.
As you may guess, they're quite popular, so make sure to book ahead to secure your time at the Agora Day Spa.
Address: 243 Tresser Blvd, Stamford, CT
Takeaway
Many places will give you a massage and punt you out the door almost before you can get your clothes back on.
But if you're looking for quality service and a professional location to get your massage from, any of the options on this list are worth checking out.
You deserve to treat yourself, no matter how much stress is or isn't in your life.
And, if you're going to put yourself and your needs first for a moment, why not go the extra mile and do so by checking out one of these top-ranked places for a massage in Stamford, CT?