The time has come for you and your loved ones to go on a breakfast rampage. You've been dreaming about stacks of buttery pancakes, racks of perfectly-cured and cooked bacon, and you know that you're only a few minutes away from one of the best mimosas of your life… you just have to find the place for breakfast in New London, CT that will serve on all these promises.
If you live in or anywhere near New London, CT, then you might be interested in finding some delicious breakfast places to soothe your stomach.
Whether you're a longstanding resident or new to the area, read on in this article to learn about the top places for the best breakfast in New London, CT.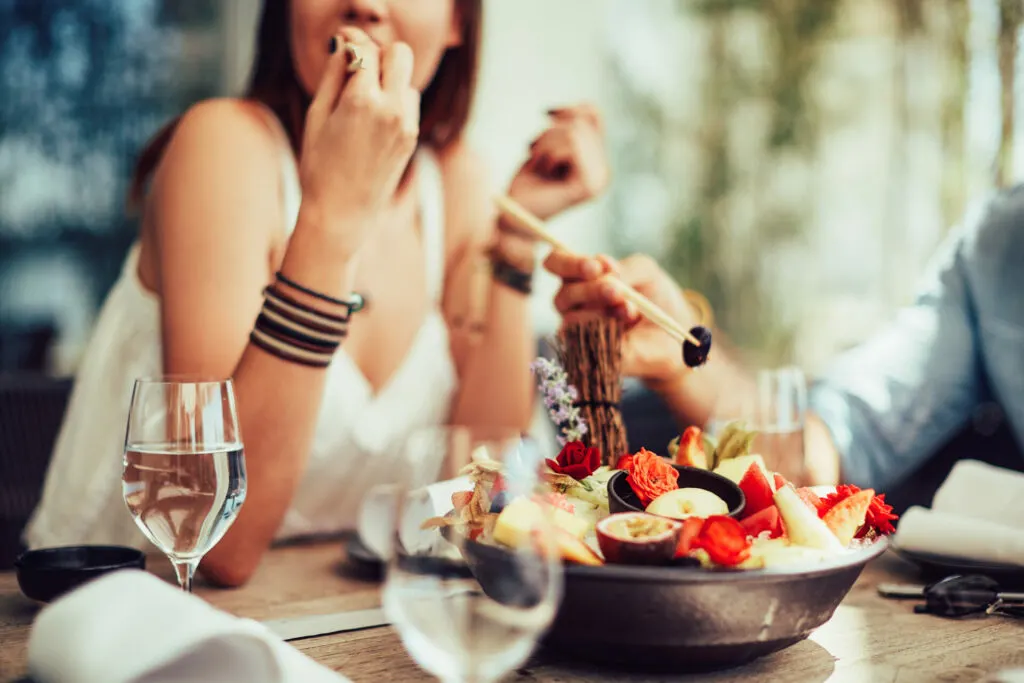 The 6 best places for breakfast in New London, Ct
1. The Yolk Café/Broken Yolk Café
You can't go wrong when it comes to eating at the Yolk. With their world-famous homemade corn beef hash, you'll find yourself not wanting to eat anything else, no matter how many times you come back.
But that would be a mistake – there are so many other amazing food options when it comes to The Yolk Café.
This is one of the top places for the best breakfast in New London, CT, meaning that you may have to wait a long while to get seated. But once you're seated and you're getting your food in front of you… all you'll want to do is dig in.
Just be aware – this place is only open from Thursday to Sunday, so you won't be able to get your food woes sorted during Monday through Wednesday.
Make sure you have a mask when you're in/around the premises, but if you don't want to deal with being around other people, you can also get takeout from this restaurant.
Address: 825 Montauk Ave, New London, CT 06320
2. NV Bakery & Market
Crepes make the world go round! They're soft, delicious, beautiful, phenomenal foods that can double as a viable food choice for every meal of the day.
It all depends on what you put in it, but if you want a dessert crepe for breakfast, don't let anything stop you.
With exemplary service and highly-trained staff, you know you'll be getting a professional experience when you check out the NV Bakery & Market.
Many people have stepped straight off of/out of their transportation and made a beeline for this restaurant – that's how good their food is.
And, if crepes aren't your thing, you won't be out of luck. They offer Philly cheesesteaks, bagels, quiches, and many other items that will go a long way towards filling whatever hole has replaced your stomach at the time.
Address: 40 Boston Post Rd, Waterford, CT 06385
3. When Pigs Fly
Definitely one of the best-named restaurants in the entire Connecticut area, you might find yourself paralyzed by choice when it comes to choosing off the menu.
The staff works hard to create a welcoming environment so that you'll feel like a member of the family as soon as you walk through the door.
You'll have your choice of breakfast staples such as French toast, bread, hash browns, bacon, pancakes, omelets, etc. Their food is out of this world, and all at an affordable price.
If you're not interested in being out in public and dining with the masses, they offer takeout for your needs, and they also will require that you show up with a mask.
Good food and protection – what else can you ask for when it comes to one of the top places for the best breakfast in New London, CT.
Address: 97 Rope Ferry Rd, Waterford, CT 06385
4. Washington Street Coffee House
If you're more of a grab-and-go type in the mornings, then the Washington Street Coffee House will quickly become your go-to destination for your morning meals.
They offer coffee and various expressos, homemade pastries, sandwiches, and even more things for your breakfast.
They also offer delicious vegan options, meaning that you'll manage to get your food no matter your dietary restrictions.
With inexpensive prices, a comforting atmosphere, and a welcoming staff, you'll find yourself coming back again and again, even when you're not hungry.
Not to mention that the food is utterly delicious, and you won't be disappointed, no matter what you get off the menu.
They're open every day from 7 am to 3 pm, so as long as you're not trying to get this food for dinner, you'll be able to visit and watch your dreams come to life.
Address: 13 Washington St, New London, CT 06320
5. Norm's Diner
Although there's no connection to Norm from Cheers as you might expect with a name like Norm's Diner, this is the place to go for a traditional breakfast in a restaurant with an old-timey feel.
This is another one on the list that is determined to put the health of the customers first, meaning that you can visit this restaurant to fill your stomach with delicious food without worrying about possibly contracting COVID-19.
When it comes to food at Norm's, so long as it counts as a traditional breakfast food, you'll likely be able to find something that'll whet your whistle, as it were.
From delicious, meat-filled omelets to breakfast sandwiches, pancakes, and other phenomenal breakfast favorites such as hash browns and home fries.
They're also partnered with Grubhub, so if you don't want to move from your couch, you're in luck.
Address: 171 Bridge St, Groton, CT 06340
6. Puffins Restaurant
If you're looking for a cute, kitschy, and quaint restaurant with delicious food that you'll want to plaster your Instagram with, then look no further than Puffins Restaurant.
You'll be treated to great sights of the New London waterfront and the river, and you'll be given an experience fit for a sovereign as soon as you walk through the doors.
This is a Mom-and-Pop style shop, meaning that it has decades of loyal customers who you will meet and become friends with as well.
However, if you're in a rush, they also offer takeout options, as well as vegetarian options for those specific dietary restrictions.
Just be aware – they're closed on the weekends, so you can only get your breakfast fix if you go during the week!
Address: 169 Thames St, Groton, CT 06340
Takeaway
Now that we've gotten you all excited for all these breakfast foods, you have to go out and test what they have to offer.
You may not be able to stomach (hah!) all of these foods in one outing, but that just means you'll have to make an adventure of it.
Go check out these top places for the best breakfast in New London, CT – you won't regret it!