Mother's Day is the one day of the year that we all go the extra mile to make the mothers in our lives feel extra special. Mother's Day brunch is a great way to kick off the super special day, and if you're in CT, you've got lots of awesome brunch options.
Connecticut is a pretty small state, however, you might not want to drive far to find an awesome Mother's Day brunch spot.
So, we've taken the time to make it a little easier for you and cover our favorite CT Mother's Day brunch restaurants.
The best brunch spots from all over Connecticut are on this list, so you won't have far to drive.
No matter what your guest of honor's favorite brunch dish is, these restaurants and diners are sure to fill her belly and let her know how much she's loved and appreciated.
While these amazing brunch restaurants don't normally require reservations, I'd advise calling ahead of time to see if they can reserve you a spot.
The top 9 Mother's Day brunch restaurants in 2023
If you are in the Danbury, CT area and looking for a Mother's Day Brunch restaurant, this is a great option.
The menu items are all traditional and the veggie omelet has got to be one of the best omelets in Connecticut.
The atmosphere is casual, making for a relaxing, no-pressure Mother's Day brunch.
Address: 44 Old Ridgebury Road, Danbury, CT 06810
Phone: (203) 743-5648
If you are interested in treating the special mother in your life to a fancy, high-end Mother's Day brunch, Flinders Lane is the place to go.
This restaurant features Australian cuisine along with American brunch favorites.
Chocolate French Toast and their Big Aussie Brekkie are some brunch menu options you can look forward to.
While calling ahead is suggested for every restaurant on this list, reservations are required for this one.
Address: 184 Summer St, Stamford, CT 06901
Phone: (203) 323-3137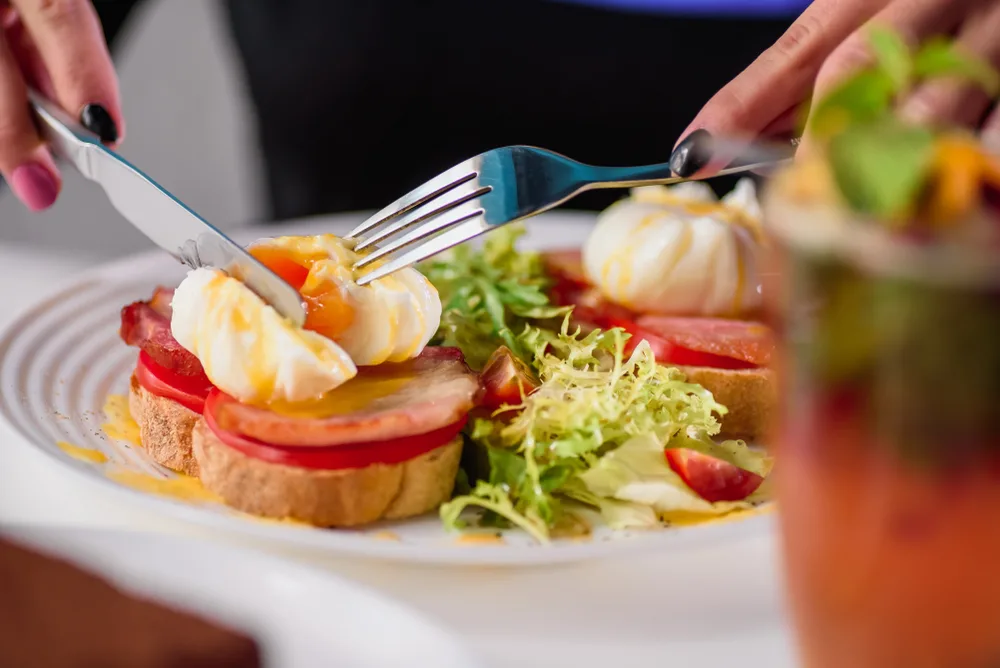 If you are in the Hartford area, the special mother in your life is in for a can't-miss Mother's Day treat.
The Nutmeg offers a high-brow Mother's Day buffet experience.
She'll be able to choose from plenty of breakfast favorites, as well as an assortment of pastries and desserts.
Brunch is served from 10 am to 2 pm.
Address: 297 S Main St, East Windsor, CT 06088
Phone: (860) 627 – 7094
Our first dining experience at Water's Edge was absolutely incredible.
The ocean views from the dining area are spectacular and the brunch…out of this world.
This is a "fine-dining meets buffet" Mother's Day experience she'll not soon forget.
From Eggs Benedict and fresh-cooked Belgian Waffles to fresh salmon and shrimp, the food here is delicious.
Reservations at Water's Edge are always required, so be sure to call ASAP to reserve your table.
Address: 1525 Boston Post Road Westbrook CT 06498
Phone: 860-577-3511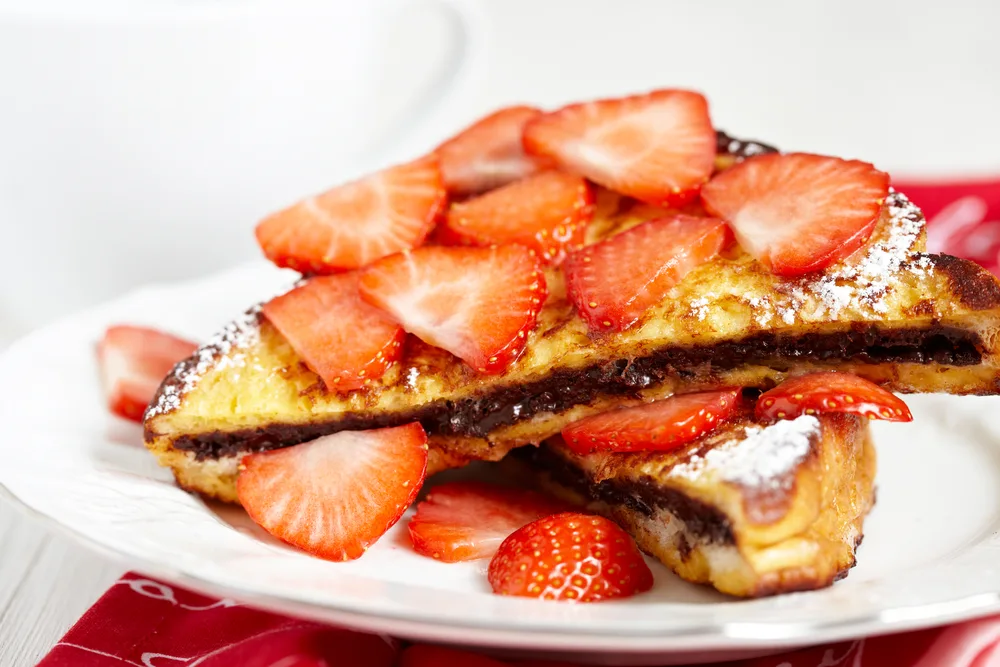 Located in West Haven, CT, Nick's Luncheonette has been serving breakfast all day for over 30 years.
Menu options at Nick's include Texas French toast, homemade Belgian waffles, and their delectable Crab Benedict.
Nick's opens at the early hour of 5:30 am, so it's a great option for a Mother's Day breakfast if you have a family of early risers.
Address: 255 Sawmill Road, West Haven, CT 06516
Phone: (203) 937-9036
Located in Stonington Connecticut, Noah's Restaurant offers some of the best brunches in Connecticut.
The food is so delicious, in fact, that it made our top 10 Breakfasts list – for the whole state!
Their Delux Challah French Toast is simply to die for and if you're feeling adventurous, as well as hungry, this Mother's Day, you should consider ordering the Huevos Rancheros – it's one of our favorite brunch meals of all time.
Address: 113 Water Street, Stonington, CT
Phone: 860-535-3925
The Shack has some amazingly tasty options for Mother's Day brunch, including the local favorite called "The Mess".
It's basically home fries topped with everything you can possibly think of, including sausage, onions, bacon, and Monterey Jack cheese.
There are also plenty of traditional brunch favorites to choose from, like Belgian Waffles and Eggs Benedict.
Lucky for brunch-lovers, The Shack has multiple locations in New London County.
East Lyme Address: 324 Flanders Rd, East Lyme, CT 06333
East Lyme Phone: 860-739-8898
Groton Address: 441 Long Hill Rd, Groton, CT 06340
Groton Phone: 860-445-5500
Waterford Address: 131 Boston Post Rd, Waterford, CT 06385
Waterford Phone: 860-442-6660
Located in the town of Darien, close to Stamford, the Sugar Bowl Luncheonette is home to some of the best brunch dishes Connecticut has to offer.
Treat the mother in your life to menu options like French toast, bagels and salmon, or fruit pancakes.
Omelets are where the Sugar Bowl Luncheonette really shines, though – and with over a dozen omelet options to choose from, everyone is likely to find something they like.
Our favorite omelet? Definitely the Flor's Omelette, made with Chorizo Sausage – very delicious.
Address: 1033 Boston Post Road, Darien, CT 06820
Phone: 203-655-1259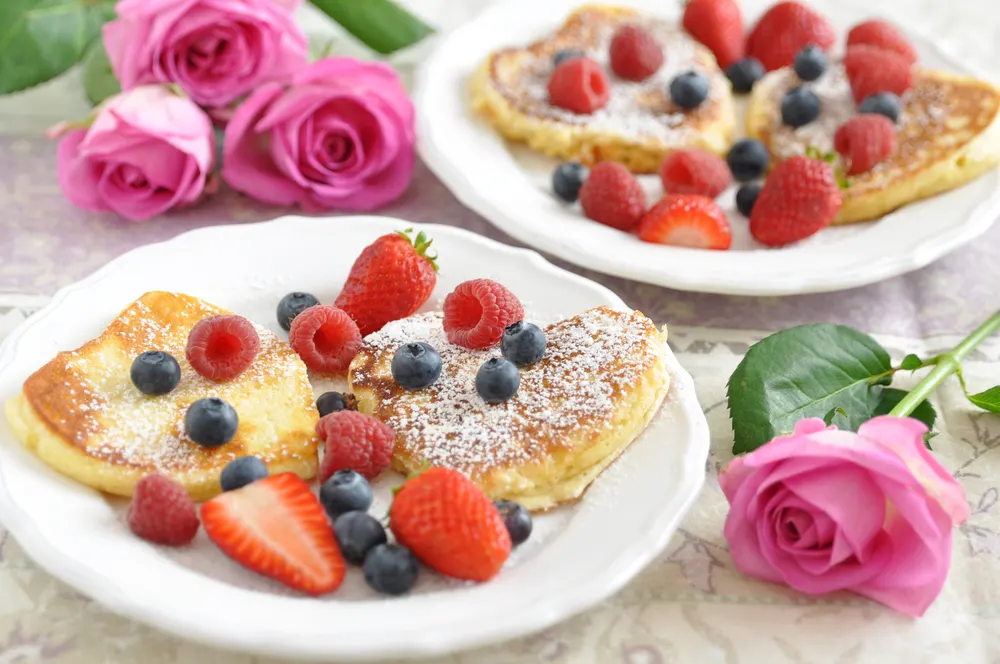 A bit west of Hartford is a totally underrated Connecticut diner that serves some of the best brunch.
At Rick's Nutmeg Grille, you'll find a laid-back, casual atmosphere and delicious brunch favorites that are cooked to perfection.
Tasty brunch dishes like spinach and feta omelets and corned beef hash eggs Benedict are just some of what awaits.
P.S. – The Smoked Salmon Benedict is absolutely delicious. We highly recommend it!
Address: 70 E Main St, Torrington, CT 06790
Phone: (860) 482-8520
---
There you have it – the 9 best places for Mother's Day brunch in CT.
You really can't go wrong with any of the places on this list!
We said it a few times throughout the post and we'll say it again…it's always best to call ahead (like, right now) and see if a reservation is necessary.
These restaurants really are popular on Mother's Day and it's always nice to know you've got a table waiting for you.
Happy Mother's Day from the Connecticut Explorer!