If you're in the mood for a great smoothie, you're in the right place. My kids and I all love smoothies and CT has some great smoothie shops to choose from.
Smoothies are a great way to fill up and treat your sweet tooth, all while keeping things healthy.
They're a great, healthy alternative to milkshakes in the summer, as well.
Connecticut has some really unique smoothie shops.
So, if you're ready to branch out from big chains like Smoothie King and support some smaller, local shops and chains, this list is for you.
So, let's get right to it!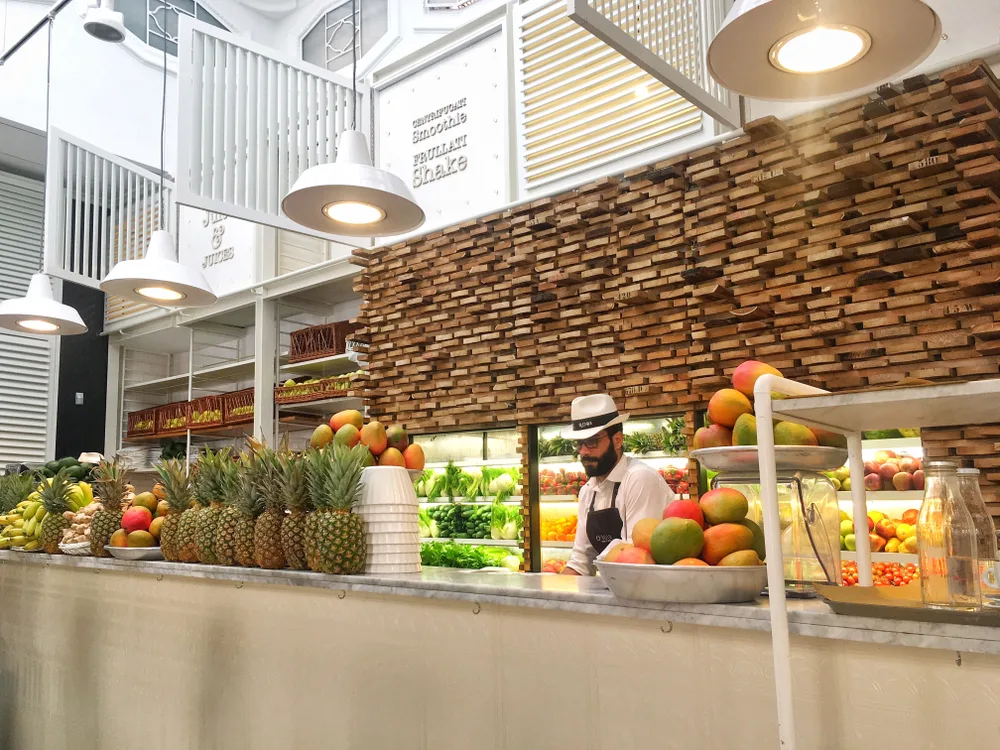 9 places for the best smoothies in CT
If you're looking for a super tasty, super healthy smoothie, you owe it to yourself to try out Liquid Nirvana.
Whether you're looking for superfruit, protein, or a fun fruity blend, you'll love everything here.
Liquid Nirvana has 3 locations, all with the same owner. So, you can expect consistency between locations.
This is hands-down the best place for smoothies around Hartford.
Avon address: 39 E. Main Street, Avon, CT 06001
Glastonbury address: 2333 Main Street, Glastonbury, CT 06033
Farmington address: 190 Main Street, Farmington, CT 06032
If you're up past the Norwich area, near Killingly, and you want a tasty smoothie, you need to check out the Heirloom Food Company.
This place is a healthy sandwich shop that serves wonderful salads, vegan baked goods, and, of course, smoothies.
The smoothie options here are somewhat limited, but man are they good.
Pomegranate Dark Chocolate and Mango Lasse are 2 of the yummy smoothies served here.
Address: 630 N. Main Street, Danielson, CT
Pure Foods Healthy Cafe and Smoothie Bar is Bristol's top spot for smoothies.
From coffee to dragonfruit to cocao to chia seeds, you'll find all of the healthiest ingredients in the smoothies here.
There are also plenty of really delicious healthy teas here, as well.
Another great thing about Pure Foods is the prices.
For the quality of the ingredients, you won't pay as much as you'd expect.
Address: 457 North Main Street, Bristol, CT
Emerald City Smoothie is one of CT's top local smoothie chains, with 3 locations.
Here, you'll find a variety of smoothies for whatever your health goal is.
The choices here are really spectacular and everything tastes so fresh.
Smoothies like Guava Sunrise and Mocha Bliss are just 2 of the choices you'll find here – yum.
Canton Address: 110 Albany Turnpike #903, Canton, CT 06019
South Windsor address: 26 Evergreen Way, South Windsor, CT 06074
Tolland address: 100 Gerber Dr, Tolland, CT 06084
Boost Bowls is a really unique health food restaurant that specializes in healthy fruit and protein bowls.
The smoothies here are over-the-top fantastic.
Smoothie options like the Green Dream Boosted Smoothie and the Coconut Kale Smoothie will have you coming back here for all of your smoothie cravings.
Address: 16 PT Barnum Square, Bethel, CT
If you're looking for a smoothie chain that really does make some of the best smoothies in CT, somewhere besides Smoothie King, you need to check out The Fresh Monkee.
Unlike some other major chains, The Fresh Monkey goes out of its way to make their smoothies without all the extra sugar and other additives.
Everything here is both healthy and hearty.
The most popular, and arguably most delicious, smoothie here is the Chunkee Monkee.
You really just need to check out the menu. This will for sure be your new favorite smoothie shop.
Every smoothie is customizable, too, so you can skip the ingredients you don't want and add more of what you like.
Wethersfield address: 1107 Silas Deane Hwy, Wethersfield, CT 06109
Glastonbury address: 2945 Main St, Glastonbury, CT 06033
Southington address: 405 Queen St, Southington, CT 06489
Berlin address: 196 Berlin Tpke, Berlin, CT 06037
Manchester address: 1540 Pleasant Valley Road, Manchester, CT 06042
Mystic, Connecticut has some amazing restaurants for folks who are into healthy eating.
Karma Kitchen is one of Mystic's top spots for great healthy eating options.
Here, you can find delicious and unique smoothie options like the Tripple Berry Garden PBJ and the Chocolate Avocado Milkshake Smoothie.
This is a great place to stop for a refreshing smoothie while you're checking out all the great things to do in Mystic.
Address: 15 Holmes St. Mystic, CT
We spend so much time in Enfield. Some of our favorite activities are there. (The serpentarium!)
Our favorite place to stop there is Smoothville.
The smoothies here are out-of-control good – definitely some of the best smoothies in CT for sure.
Here, you'll find delicious smoothie options like Chocolate Strawberry, Matcha, and Coconut Spice.
Those are just a few. You will be blown away by all the options on the menu.
Whether you're looking for dairy and nut-free options, keto smoothies, vegan smoothies, or gluten-free smoothies, there's something here for you, as well.
Address: 310 Hazard Avenue, Hazardville, CT 06082
If you're looking for an amazing smoothie in or around New Haven, I highly recommend Pedals Smoothie & Juice Bar.
This smoothie shop focuses on health, freshness, and sustainability.
Here, you'll find smoothies made from nut milk bases, plant-based protein smoothies, and cold-pressed juices.
The ingredients of the smoothies have a strong health focus and there are definitely more vegan options than non-vegan options here.
Pedals Smoothie & Juice Bar has 3 different locations to choose from.
2 are right in New Haven and one is located just outside of New Haven, in Durham.
New Haven location 1: 284 York St, New Haven, CT 06511
New Haven location 2: 999 State St, New Haven, CT 06511
Durham address: 16 Main St, Durham, CT 06422
---
These are the 9 best smoothie restaurants in CT.
Is your favorite smoothie shop on this list?
If not, leave a comment below and tell us all about it.
We love learning about new places.