Mother's Day is coming up on us pretty quickly and now is the time to start making brunch reservations. It's lucky for folks living in Hartford, CT that there are so many amazing Mother's Day Brunch restaurants to choose from.
We've taken the time to put together a list of the 9 absolute best Mother's Day Brunch spots in Hartford for you.
Just a heads up that though many of these places might not normally require reservations, they likely will on Mother's Day.
After all, it's one of the busiest dining days in the year for many restaurants and the last thing you want to do is surprise her with a long wait.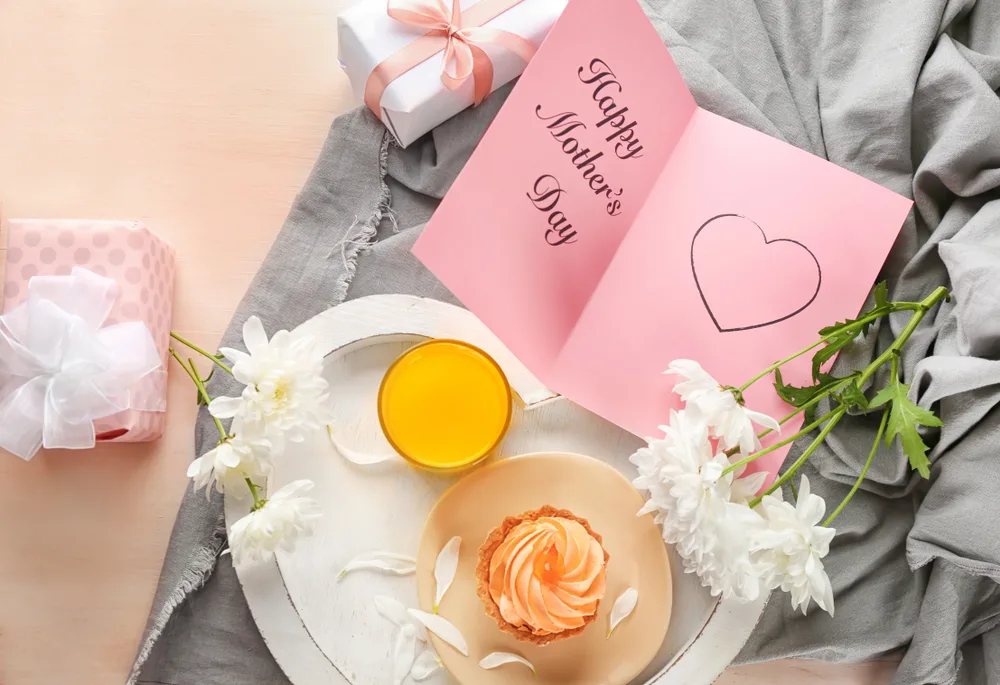 The top 7 Mother's Day Brunch restaurants in Hartford, CT in 2023
Mo's Midtown Restaurant is one of Hartford's best-kept secrets when it comes to brunch. The food is absolutely out of this world.
If you are looking to treat the special mother in your life to a laid-back, jeans-and-a-t-shirt type atmosphere, this is the Mother's Day brunch spot in Hartford you're looking for.
From the funky-shaped home-cooked pancakes to the breakfast-style potatoes, the food is delicious.
Come hungry, though. The portions are large!
Address: 25 Whitney St, Hartford, CT
Phone: (860) 236-7741
If you are looking for a Mother's Day Brunch idea in Hartford, CT that's straight from below the Mason-Dixon line, then the award-winning Black-Eyed Sally's is the place for you.
The atmosphere here is super casual and, as a southerner-in-recovery, I can vouch for the quality and authenticity of the food.
Black-Eyed Sally's brunch menu includes southern specialties like fried catfish with grits and starters like fried green tomatoes.
Address: 350 Asylum St, Hartford, CT
Phone: (860) 278-7427
We've gone over a couple of casual dining brunch spots, but if you are in search of something a little fancier, this Elizabeth Park cafe might be for you.
The Pond House Cafe does a delicious twist on eggs benedict with a dish that includes a crab cake and fantastically crispy potato pancake.
The dining here is an upscale experience with a surprisingly casual feel.
Address: 1555 Asylum Avenue, West Hartford, CT
Phone: (860) 231-8823
If you are looking to wow her with a French brunch this Mother's Day, you've got to make a reservation at Avert Brasserie while there are still spots left.
Avert Brasserie serves delicious French brunch dishes like Classic Oeuf Benedict and Tartine.
The atmosphere is upscale, but not overly stuffy.
Address: 35 Lasalle Rd, West Hartford, CT
Phone: (860) 904-6240
Ok, so this Mother's Day brunch option isn't actually located in Hartford, but in Manchester, a nearby suburb.
We had to slip this one in here, though. After all, it's just a short drive from Hartford Proper to Manchester.
If she appreciates a great omelet and she'd enjoy an out-of-this-world artsy atmosphere, The Cosmic Omelet is worth a visit.
They make dozens of different types of omelets, including one of our favorites – The Big Cheese, which is made with American cheese, Swiss cheese, cheddar cheese, and cream cheese.
That's a lot of cheeses! We highly recommend this place!
Address: 485 Hartford Road, Manchester, CT
Phone: 860-645-1864
If you are looking for a contemporary and classy Mother's Day Brunch experience, The Place 2 Be is, well….the place to be!
From an uptown version of chicken and waffles to their delicious Challah French Toast, The Place 2 Be has some amazing menu options.
The atmosphere is high-end contemporary, but still warm and inviting – love this place!
Address: 50 Memorial Rd, West Hartford, CT
Phone: (860) 216-9175
For a Mother's Day Brunch restaurant with incredible waterfront views, River is the place to be.
Located in the Hartford neighborhood of Weathersfield, this fine-dining spot offers brunch items like Lobster Florentine and Fritata D'Italia, made with delicious Italian sausage and spinach.
They also serve some unique Mother's Day Brunch cocktails, like their amazing Grapefruit Rosemary Mimosa.
Address: 100 Great Meadow Road, Wethersfield, CT
Phone: (860) 257-3344
There you have it – the 7 absolute best places for Mother's Day Brunch in Hartford, CT.
Whichever place you choose on this list, don't forget to ahead and make a reservation well ahead of time!
Happy Mother's Day from The Connecticut Explorer!