If you've got allergies, a gluten intolerance, or you just want to cut gluten from your diet, there's no need to suffer without delicious baked goods. There are plenty of great gluten-free bakeries in CT.
Not only are the bakeries on this list great for finding gluten-free baked goods, but they're also places where you can find vegan and dairy-free sweet treats and breads, as well.
I love myself some cupcakes and donuts.
So, let's get right to it.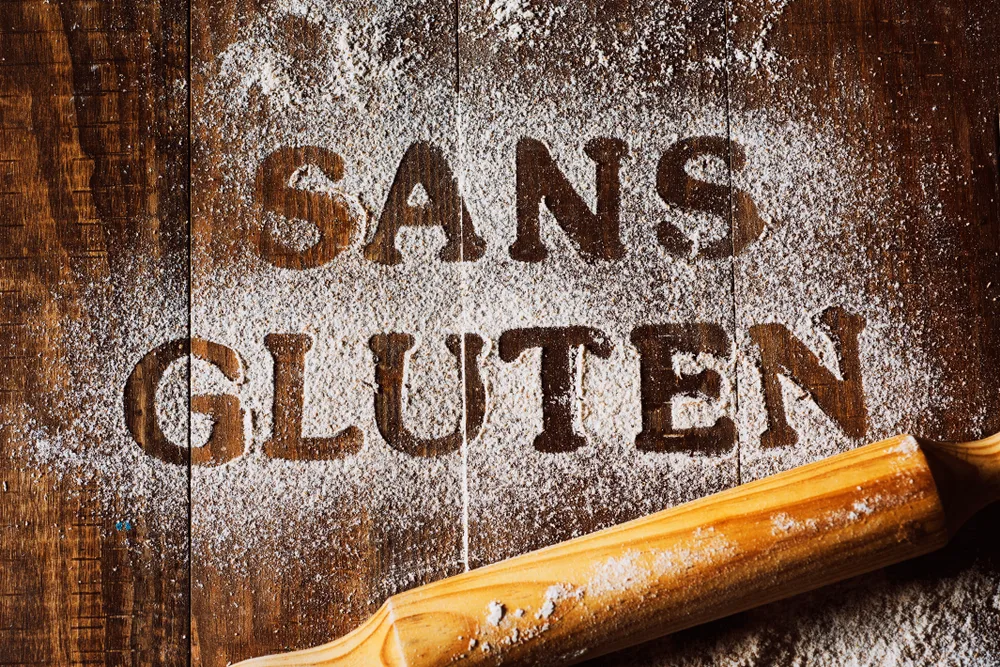 8 great gluten-free bakeries in CT
Glastonbury is where folks in CT go when they're looking for fantastic restaurants, delis, and bakeries.
It makes sense that it's got one of the very best gluten-free bakeries in CT.
Dee's One Smart Cookie Gluten Free & Allergen Friendly Bakery has some of the best gluten-free baked goods – seriously.
Everything made here is gluten, dairy, tree nut, soy, and peanut free. In addition, it's a GMO-free bakery, as well.
Donuts, bagels, cookies, cupcakes, pizza, pasta, soup – it's amazing what gluten-free foods come out of this kitchen.
Dee's takes special cake and cupcake orders, as well, including wedding cakes.
Address: 103 New London Turnpike, Glastonbury, CT 06033
Pure Love Gluten Free Bakery in Avon makes some of the yummiest baked goods in Connecticut.
Whether you're looking for baked goods that are paleo, vegan, or gluten-free, you'll find lots of delicious options here.
Cinnamon rolls, crumb cakes, donuts, cupcakes, cookies, and more – they make all your favorite gluten-free baked goods here.
Address: 136 Simsbury Road #16, Avon, CT
Luann's Gluten Free Marketplace in Ellington is Connecticut's prime gluten-free bakery north of Hartford.
There are so many great gluten-free options here and everything comes from a dedicated gluten-free kitchen, which is important for many people.
From gluten-free flatbreads to gluten-free pizzas and cakes, everything is yummy and 100% gluten-free.
Address: 420 Somers Rd., Ellington, CT
If you're looking for a spot near Mystic to grab a gluten-free and vegan spot to eat, Shayna B's By The Sea is your spot.
From bagels to breakfast pastries and pizzas and wraps, everything here is freshly made and completely gluten-free.
Shayna B's does custom cake and cupcake orders, as well.
They even make a gluten-free and vegan cheesecake – delicious.
Address: 631 Boston Post Road, Westbrook, CT 06498
Love Hearts Bakery is an adorable cafe and bakery located in the Bantam-Litchfield area of CT.
Not only can you get a wonderful breakfast and a hot cup of coffee here, but you can special order one of the best gluten-free cakes you'll ever taste.
No matter the time constraint or request, this place can bake up exactly what you need.
Love Hearts Bakery takes requests for vegan cakes, too.
Address: 583 Bantam Road, Bantam, CT 06750
Cake Gypsy in Avon isn't a specifically gluten-free bakery, but they've got enough delicious gluten-free options that we just had to include it on our list.
This bakery specializes in cupcakes and they know what they're doing.
They've got plenty of great gluten and dairy-free cupcake options here.
Gluten-free cupcake options here include Hot Fudge Sundae, Lemon Zinger, and Peanut Butter Kiss.
Cake Gypsy also has some really fun cupcake kits available, which are great for birthday parties!
Address: 35 East Main Street, Avon, CT 06001
Westbrook is such a cute little coastal town. It has some of the best restaurants and bakeries in CT, too.
Still Delicious is Westbrook's prominent gluten-free, nut-free, corn-free, corn-free bakery.
The selection of gluten-free oatmeal cookies here is amazing and the cupcakes here are absolutely to die for.
Still Delicious lives up to its name – they bake some amazing allergy-friendly breads, cookies, pastries, and cakes, and even without these common ingredients, everything here is still delicious.
Address: 13 Boston Post Road Westbrook, CT 06498
By the Way Bakery in Greenwich, CT specializes in gluten-free and dairy-free baked items.
Every single thing that they bake is both gluten and dairy-free, in fact.
It gets better, though. Everything that comes out of By the Way Bakery's kitchen is also certified kosher pareve.
Whether you're looking for custom cakes, delicious cookies, creme puffs, or muffins that are bursting with flavor, By the Way has it or can make it for you.
By the Way has 4 other locations, as well, that are located in New York. Any one of these bakeries is worth a visit.
Address: 19 East Putnam Avenue, Greenwich, CT 06830
---
There you have it – 8 amazing gluten-free bakeries in CT.
Is your favorite spot for gluten-free baked goods on this list?
If not, send us an email or leave a comment below and let us know about it.