If you are in the Glastonbury area and you're hungry, this article is for you. Right here, you are going to learn about the top 10 restaurants in Glastonbury, CT.
---
Glastonbury, CT is one of Connecticut's largest municipalities and sits just outside of Hartford (about 10 miles East).
There's always something happening in Glastonbury, whether a community event, pop-up store or outdoor activity. When it comes to food, Glastonbury has a plethora of options.
In addition to its bustling town center, there are also a number of farms. Many of the restaurants in Glastonbury take advantage of this and embrace fresh, local produce in their food.
Here, we've put together a list of the 10 best restaurants in Glastonbury, CT. It was hard to narrow the options down, but we've tried to focus on recommending a variety of cuisines and price points. The one thing they all have in common?
They're all delicious.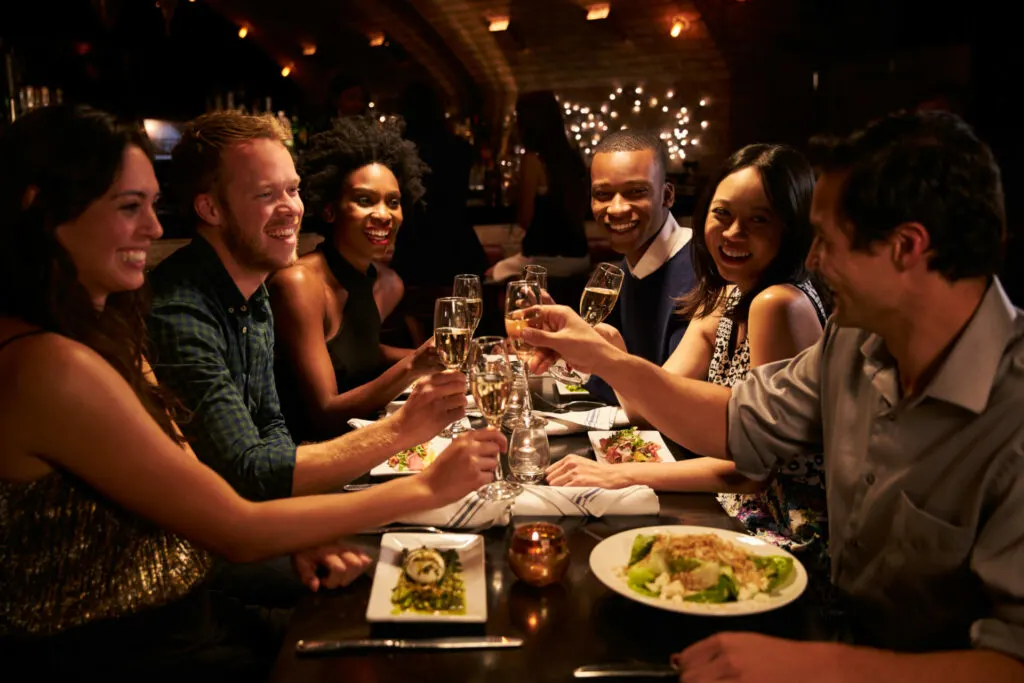 The 10 best restaurants in Glastonbury, CT in 2023
Birch Hill Tavern
Birch Hill Tavern in Glastonbury is a rustic restaurant and bar that believes "a better way is worth the effort."
For them, this means offering modern takes on rustic classics with care for preparation, flavor, and an overall feel-good experience.
Their dinner menu features warming dishes like butternut squash soup and a roasted half chicken as well as fresh meals like their beet salad or deviled eggs.
Close off with a yummy dessert—blueberry trifle, anyone? On Sundays, you can also head over for a full brunch experience, complete with Bloody Mary's.
2. The Beamhouse
The Beamhouse restaurant lives inside Glastonbury's historic Tannery building, which is over 100 years old.
That said, the Beamhouse is far from stuffy; it takes inspiration from traditional materials and craftmanship and translates that into modern cuisine and atmosphere.
In addition to sourcing locally, they are committed to sustainability in their restaurant. The menu caters to all types of eaters, including a large number of vegetarian options (a winter citrus salad or mushroom tacos are just two of the choices).
Offerings include wood-fired pizza pies, large plates, soup, and salads. Sunday brunch features specialties like French toast nuggets and Shakshuka.
Be sure to check out their drink offerings, especially the creative cocktails.
3. Two Hopewell
Appropriately named, Two Hopewell is located in Glastonbury at 2 Hopewell Road. Two Hopewell is a bistro and tavern that pairs an upscale feel with a casual atmosphere.
You will feel welcome inside or outside on their patio. The restaurant only serves natural meats, fresh ocean seafood, and locally grown produce.
Their main dishes are protein-forward, offering carefully designed homestyle plates.
Trust you'll receive a drink just as carefully paired; Wine Spectator has awarded Two Hopewell the "Award of Excellence" every year since their opening in 2008. Make the impossible choice between a coconut truffle brownie (it's gluten-free!), toasted almond cheesecake, or a key lime tart for dessert.
4. Cotton Hollow Kitchen
Cotton Hollow Kitchen also takes its name from Glastonbury geography, the Cotton Hollow Preserve.
The focus of this restaurant is on contemporary food—innovative, yet still flavorful and accessible. They use local ingredients and let the seasons guide their menus, so options might vary slightly.
Cotton Hollow is particularly attentive to food allergies, offering separate (yet still fully populated) gluten-free menus.
One unique aspect of Cotton Hollow is their selection of specialty curated tea blends, like the Raspberry Bramble Green or South African Orange Sunset.
5. Max Fish
If you're in the mood for a seafood restaurant in Glastonbury, look no further than Max Fish.
Seafood is their specialty, and don't just believe us. Most recently, Connecticut Magazine named Max Fish the "Best Seafood" in the state and the Hartford Courant doubled down on that with the title of "Best Boozy Brunch."
The restaurant is conveniently located in downtown Glastonbury, CT. You'll find seafood prepared in all types of ways, from raw oysters to classic fish and chips to steamed lobster and grilled filets.
6. Bricco Trattoria
Bricco Trattoria in Glastonbury is an upscale modern Italian restaurant and a local favorite.
It opened over a decade ago in the wake of the continued success of its mother restaurant, Restaurant Bricco, in West Hartford, CT. And Bricco Trattoria follows through as a younger, modern equivalent to its rustic origin.
The menu features pasta (like the Cavatelli Napolitano with pork sugo, parmesan, and tomato), pizzas, mains (including a grilled spice-rubbed hanger steak), and antipasti (the cheese board has four artisanal cheeses and salumi).
The seasonal cocktail list is carefully thought out with stunners like Grant's Flirtini (Raspberry vodka, triple sec, lime, cranberry, and prosecco) and the Fig Manhattan (rye whiskey, fruitful fig, cardamom, and black walnut bitters).
7. Sakura Garden
Looking for good food with an interactive, good time? Try Sakura Garden, a Glastonbury local favorite Japanese hibachi steakhouse.
This is a great choice if you're with a group of people, celebrating, or want a family-friendly night out. In the tradition of hibachi, guests sit around a large flat griddle and are entertained by a chef who prepares the food in front of them—including lively interactive spatula tricks, flames, and jokes.
Guests not taking the hibachi route can choose between a number of traditional Japanese appetizers, sushi, entrees, and noodles.
8. Rooftop 120
Rooftop 120 bar and restaurant is a taste of the big city in Glastonbury, CT.
Rooftop 120 is the four-season rooftop bar in New England. It's equipped with couches, tables, two fire pits, and heaters to keep you warm even in the coldest CT weather.
Of all of the places on our list, Rooftop 120 is the hippest and trendy you'll get (it's also limited to folks 21+).
The bar takes center stage here, with an entire menu of specialty cocktails that take creative twists on classics. In the mood for a martini?
There are many to choose from, including the "Smashing Pumpkin" (vanilla vodka, pumpkin syrup, espresso liquor, and Irish cream) and the "Pretty in Pink" (grapefruit vodka and juice, cranberry juice, and prosecco).
They've partnered with a local Glastonbury bourbon distillery, Up N' Down, to take local smoky twists on the Manhattan and Mule.
Paired with your booze, Rooftop 120 offers modern bar bites in single or shareable portions.
As if that weren't enough, Rooftop 120 has regular live entertainment.
9. The Spicy Green Bean
The Spicy Green Bean in Glastonbury prides itself on making every guest feel welcome.
This is a family-owned restaurant that makes everything from the heart.
They want you to feel that way when you walk in the door.
You'll stay for the varied, hearty menu, broken between "Noshing Plates" (ahi tuna tacos or fried dough 'za, for instance), Salads, Burgers (including the "Best Veggie Burger Ever"), and "Kitchen Kooky's" (sandwiches like the "Purple Goat" or the "SGB Twisted Cubano").
On the weekends, treat yourself to their just as full breakfast menu.
10. Bin 228
Closing off our list is Bin 228 Wine Bar and Gastropub in Glastonbury, CT.
The restaurant aims to make your visit a completely delectable experience.
Every plate and wine pairing are carefully and intentionally prepared and presented.
The menu is inspired by global cuisine, so there's something for everybody.
Flavor-forward and from-scratch meals include Thai Basil Panag Curry (vegetarian friendly), Steak Frites, Tuna Melt, or even an All Beef Hot Dog topped with truffle mayo and gruyere cheese.
The servers will help you pick a perfect wine to match your meal, with over 45 to choose from on their curated wine list.
---
There you have it – the 10 best restaurants in Glastonbury, CT!
No matter what you're in the mood for, Glastonbury is surely serving it up in style!