If you are planning a camping trip and will be in the Hartford area, this article is for you. In this post, you will learn about the 7 best campgrounds near Hartford, CT.
---
Especially with the continued presence of COVID-19, you might be one of the many who has completely shut down your life and not allowed yourself any outdoor fun.
But, since the beginning of the pandemic, one of the things that have (mostly) been allowed has been outdoor activities.
If you're looking for fun ways to break up the humdrum of daily life and also get some outdoor fun times in with you and your loved ones, it's time that you learned about some of the best campgrounds near Hartford, CT.
Allow yourself to experience the outdoors as never before (weather permitting) and let yourself relax as you step away from the stresses of modern life and the city.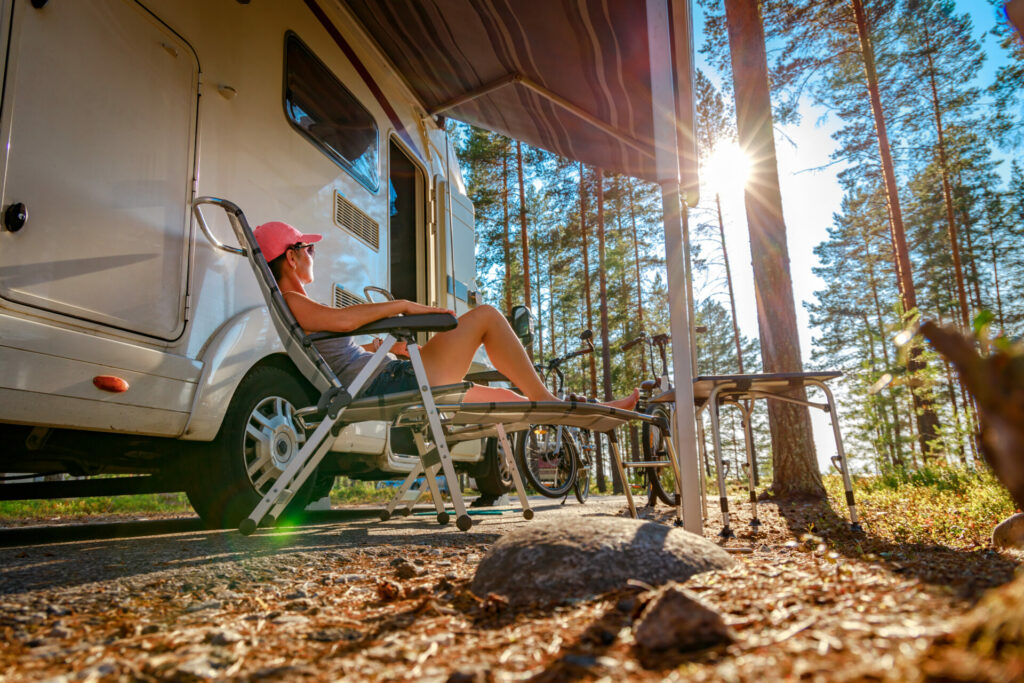 The top 7 campgrounds near Hartford, CT
1. Zoar Outdoor
When it comes to outdoor experiences around Hartford, CT, you can't go wrong with Zoar Outdoor.
About an hour's drive from Hartford, at Zoar Outdoor, you're able to tailor your experience to your desires and needs without too much of a drive.
Bring your family or your friends on your trip and experience unforgettable activities such as whitewater rafting, ziplining, and kayaking.
Far and wide, Zoar Outdoor features some of the highest positive reviews for outdoor campground activities around Hartford, so you know you'll be in for a life-changing experience.
When hundreds of people all say the same thing – that something is good – you know there's a good chance that you'll feel the same.
Don't sweat the small stuff or worry about not having a good time when it comes to Zoar Outdoor.
Another reason this campground has such high reviews is because of its commitment to protecting the environment and also stopping the spread of the COVID-19 virus.
With a continued commitment that is taking them through 2022, you can book with them with confidence that they're prioritizing your safety.
2. Elizabeth Park
One of the oldest campgrounds near Hartford, CT on this list, Elizabeth Park was established back in 1897. Talk about a storied history!
Elizabeth Park used to be a fully functioning farm that was eventually overtaken by a landscape architect who turned it into the beautiful campground it is now known as today.
With beautiful gardens and grounds that are under the care of the City of Hartford Conservancy, the park can attract and entertain visitors of all ages without losing the heart and soul of what it used to be and what makes it special.
If you and your family are looking for a space that offers awe-inspiring gardens, free concerts, activities to reach the wider community, and other heritage programming to inform the visitors of the park's importance, do yourself a favor and book a visit.
You won't regret it.
3. Skyhawks
Joining the ranks of summer camps meant for children in Hartford, CT, Skyhawks is a must-experience location for anyone in your family who loves the outdoors.
With a focus on sports and kid's activities, you know your children will have a fun time of it and will be chattering about how much they want to go back as soon as you bring them home.
4. Moosemeadow Camping Resort
Bring your RV and experience the best that this resort has to offer at Moosemeadow.
Go on a vacation with your family, friends, and other loved ones, and also try your hand at winning big.
Moosemeadow offers cash drawings for all visitors to the campgrounds, meaning that you might be able to experience a fun camping vacation while also gaining a little money on the side.
This resort is accessible for people of all ages, and they make sure to have loads of fun activities no matter who you're bringing on the trip.
With a full-time director of recreation as part of the staff, you'll be able to relax on your camping trip while someone else takes on the job of watching your children.
As a more family-oriented campground, you'll find yourself delighted and entertained from the moment you step foot out of your RV.
5. Brialee RV Park
When it comes to RV parks, some of the friendliest ones are those that have been owned by families for years and years.
That's the sort of perfect experience you'll get at Brialee RV Park, as this family-run campground is committed to making sure that every visitor experiences unforgettable, top-of-the-line service.
Brialee also offers unique experiences for all the visitors, including mining for gems, as well as walking trails and boat rentals.
You're in for a unique experience when you come to Brialee, so much so that you'll return year after year to chase the wonder you experienced on your first trip.
6. Witch Meadow Lake Campground
There are no actual witches here, don't worry! This park is filled with a friendly and fun-loving staff that wants you to enjoy every aspect of your trip to the campground.
Witch Meadow Lake hosts over 140 acres of woods, meaning that you could walk and walk and walk along their many paths and never see all of it, no matter how long you tried.
This means that there is a mystery and wonder in every area of Witch Meadow Lake, and you can come back every year to find something new.
If you're looking for a more traditional camping experience, make sure to avail yourself of the provided recreational amenities, such as fishing, boating, or swimming.
7. Gentile's Campground
Another famous one for those looking for campgrounds near Hartford, CT, Gentile's Campground will give you the relaxing vacation you've been dreaming of for the last decade.
Bring your family and other loved ones to all experience the provided amenities, and have a trip filled with comfort.
Easily accessible from Interstate 84, you won't struggle to make it to this campground, meaning that you can start your outdoor vacation free of the stress that comes from getting lost.
Have fun outdoors or indoors at Gentile's – unlike other campgrounds, they offer more indoor-specific facilities, such as a pool, miniature golf, and video games for you and your children to play!
Crush each other's high scores in whatever video game you're playing, and then have a fun, laughter-filled dinner at your campground, and make the trip into an unforgettable adventure for all involved.
Takeaway
When it comes to campgrounds, you typically know what to expect as the standard amenities. That's why these campgrounds are so much more enticing – you'll get what you're expecting and a little bit extra.
Take a chance on an outdoor adventure by checking out one of these campgrounds near Hartford, CT, and never look back on your choice.