Are you considering a trip to the Connecticut Science Center in Hartford, CT, but your not sure what to expect or if it will be worth the price of admission? If so, you're in the right place.
This is a favorite spot for my family – we visit it several times a year and it never gets old.
I'm always surprised when I hear parents say that they haven't visited the Science Center or that they've never heard of it.
This place is incredible.
If you've got kids of any age, this needs to be on your list of places to go for indoor fun.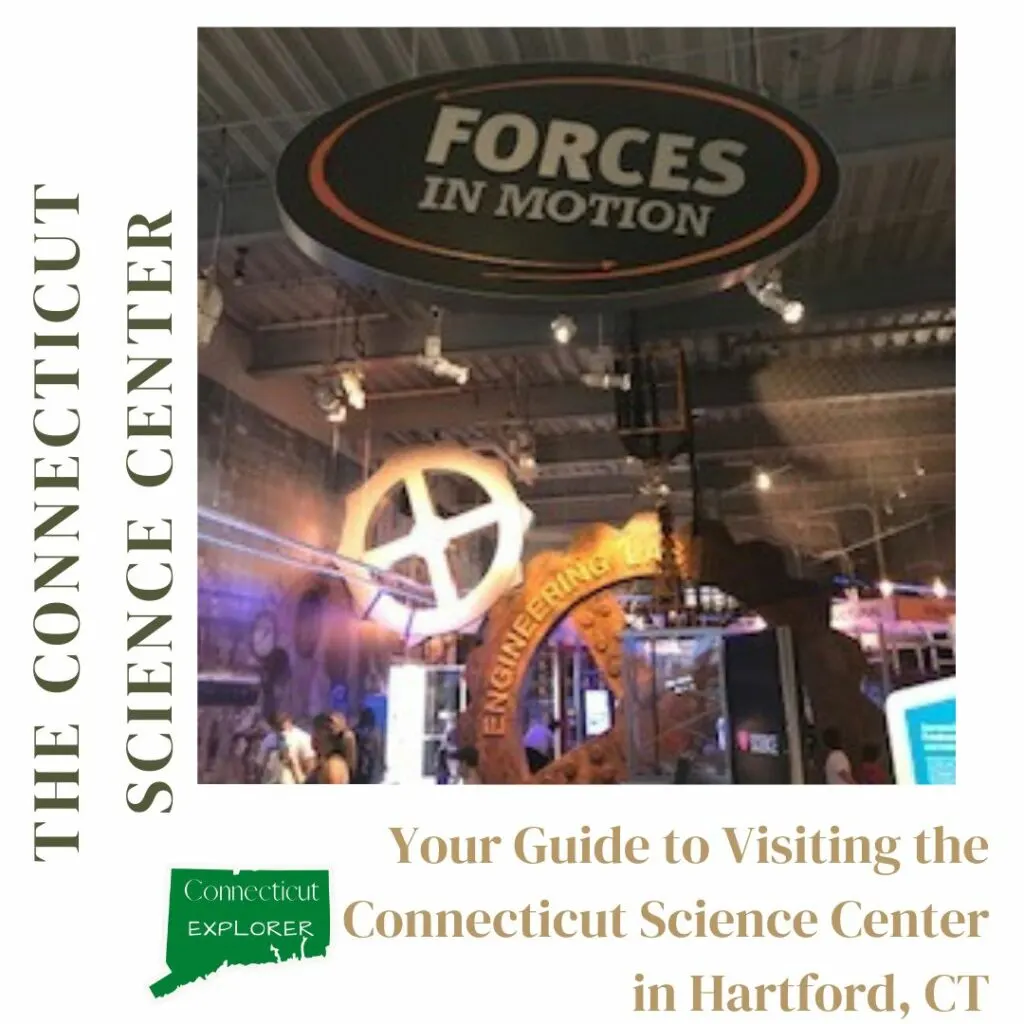 The Connecticut Science Center is a non-profit organization that's dedicated to the betterment of Connecticut's children – and it's the state's ulitmate children's museum.
It's a place where children can explore and play, all while learning important scienctific concepts.
Where is the Connecticut Science Center in Hartford, CT?
The Connecticut Science Center is located in the heart of downtown, Hartford, right off of interstate 91.
How you get here, of course, depends on where you're coming from. Below is a link to Google Maps.
It's located on Columbus Blvd. and you'll be parking in the parking garage on Grove Street.
How big is the Connecticut Science Center?
The Connecticut Science Center is absolutely massive. There are 4 levels to the musem that are filled with fun and interactive exhibits.
Each level to the musuem has 2 sides to it, and each side is broekn into several parts, as well.
There are stairs that you can use to navigate through the lower part of the museum, however, an elevator must be used to get to the upper levels.
How long does it take to go through the Connecticut Science Center?
How long you spend in the Connecticut Science Center depends largely on how well you plan your visit.
If you pack lunch, take rests, and enjoy all the exhibits, you can expect to spend 2 or 3 hours here.
The Exhibits
Traveling Exhibit
Each year, the Science Center brings something new and exciting to the Traveling Exhibit room.
In 2022, they had a fascinating "Mummies of the World" display.
Prior to that, they had a really fun dinosaur exhibit, which we're hoping they bring back.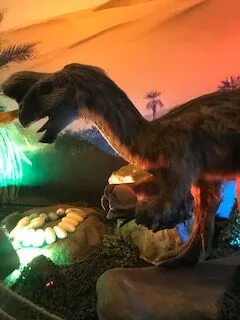 KidSpace (The Water Room)
KidSpace is the first exhibit you'll come to after you get your wristbands.
Your kids can put on waterproof smocks and experiment with all sorts of water activities.
There's a massive Duplo water table where they can build to stop or redirect the flow of water, a giant water tornado activity, and more.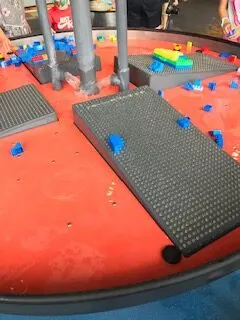 Engineering Lab & Forces in Motion
This is one of our favorite rooms in the center. Here, kids can build roller coasters, race square-wheeled cars down a ramp, and hoist themsleves into the air using a pulley.
That's really just the beginning – there's so much amazing stuff to do in this room.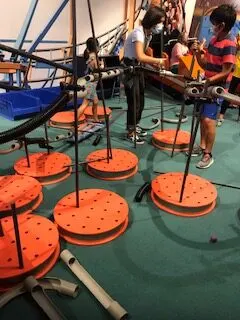 Butterfly Encounter
For an extra fee, you can get tickets to the Butterfly Encounter room during your visit.
I highly recommend doing this during the summer months if you want to see some spectacular butterflies.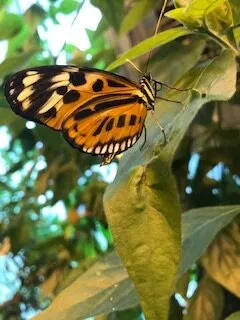 Invention Dimension
If you've been considering a trip to Lego Land for the STEM activities, there's no need.
The Science Center has its own Lego building station, as well as a Duplo station for younger kids.
On this level of the center, there are numerous building opportunities that teach kids to problem solve while they play and have fun.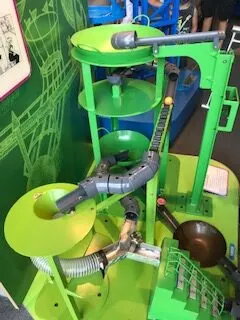 These are just a few of our favorite exhibits at the Connecticut Science Center.
There are also interactive exhibits about space, DNA, energy conservation, body movement, and more.
There's a theater here, too, where you can (for an additional fee) watch fun and educational movie presentations.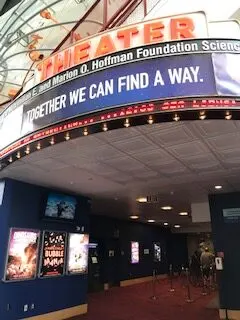 Is the CT Science Center good for toddlers?
Absolutely, the Science Center is good for toddler-age children.
The water exhibit, the Duplo building exhibit, and many others are specifically aimed at young children and toddlers.
Is the Connecticut Science Center free?
Generally speaking, the Science Center is not free. They have been a participant during Connecticut's Summer at the Museum program that has been running for a few years, though.
Connecticut residents have been able to enjoy the Science Center during the summer, free of charge.
Hopefully, we'll see this again in the summer of 2023.
How much is parking at the CT Science Center?
The pakring garage at the CT Science Center charges an hourly rate. The Science Center does not own the parking garage and, therefore, they have no control over the hourly rate.
It's $3 for the first hour and $2 for each aditional hour.
If you sign up for a memebership, however, you will be guarenteed a flat $5 rate for parking when you visit.
Can you bring food to the CT Science Center?
Yes, you can bring your own lunch to the CT Science Center. There are tables where you can eat your packed lunch near the elevators in the lobby, outside of the gift shop, and right outside of the Subway Sandwich shop.
There are also "rooftop" tables outside where you can enjoy your lunch on a nice day.
Of course, Subway is at the Connecticut Science Center, as well. It's a nice, healthy-ish option for those who don't want to pack food for their whole whole crew.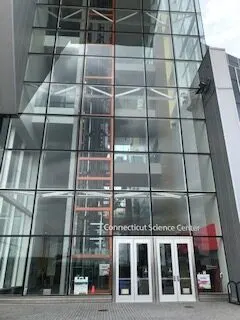 I hope you enjoy the Connecticut Science Center as much as my family does.
In addition to all the cool and fun stuff inside the museum, they also host some really fun seasonal events.
Enjoy!