Cuban restaurants in CT are few and far between for sure. There are a few great ones here, though, fortunately.
Whether you're in the mood for some tasty Arroz con frijoles nergros or some delicious and authentic croquetas, these Cuban restaurants are sure to satisfy you.
There are essentially 2 Cuban restaurants in Connecticut, each having 2 locations.
Each location, though, has different menu offerings, as well as different managers and chefs.
So, you can expect a different dining experience across the locations.
In our opinion, there's no other option than to try out all of these wonderful Cuban restaurants.
Let's get right to it.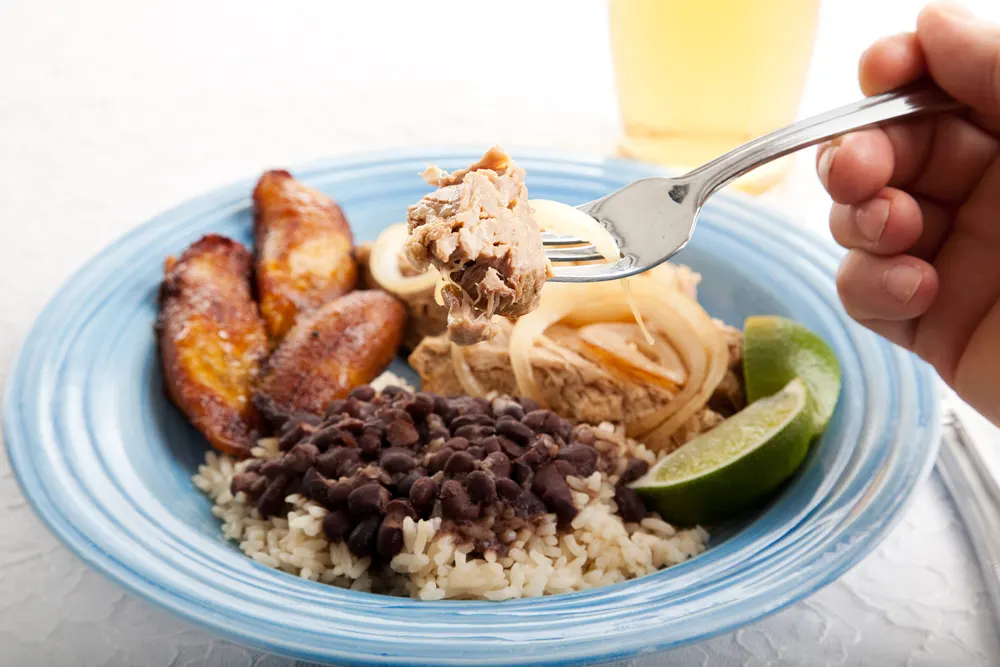 Cuban restaurants in CT
Soul de Cuba Cafe in New Haven is the most popular restaurant in Connecticut for Cuban food.
Here, you can get delicious and fresh Cuban sandwiches like their Pan con Bistec Sandwich and the oh-so-yummy Tostones Tapas.
If you're coming in for dinner, you'll find appetizer options like Spicy Ropa Vieja Sliders and, of course, Platano Maduro.
Entrees at Soul de Cuba include options like their Lechon Asado and the Pollo de Ajo Y Naranja.
If you're in the mood for some classic Cuban & Latin American beverages, Soul de Cuba serves some of the best Mojitos in CT, and their Caipirinha is amazing.
Soul de Cuba also sells plenty of sauce, marinades, and salsa, so you can bring the flavor of Cuba into your own kitchen at home.
Oh, and don't forget your Cuban coffee!
The Norwalk and New Haven menu options are a bit different. Norwalk has more lunch choices, like Cubano bowls and burgers.
Overall, the Norwalk location is a great option for lunch and take-out and the New Haven location is better for a sit-down dining experience for dinner.
Address: 283 Crown St, New Haven, CT 06510
It can be argued that Ola, located in both Wallingford and Orange, is not Cuban food. There is debate about this even among Cuban natives in Connecticut.
Some say it isn't and some say it is.
The food and atmosphere at Ola, though, is described by the owners as "Nuevo Latino", and the food here certainly fits that description.
There are some meals here that are decidedly Cuban, though.
Ola serves some delicious Platanos Maduros for an appetizer, which many Cuban's claim as their own.
They also serve dishes like their Ceviche de Camaron and the popular Paella, which is also offered in a double portion for sharing.
The menus of the Orange and Wallingford locations are very similar, but they do serve a few different entrees.
If you're in the mood for Cuban food and you don't care how far you have to drive, I suggest looking over the menus at each location before making your decision.
As I mentioned, the atmosphere at Ola (both locations) is awesome. It's teetering on fine dining, with a comfortable Latin American vibe.
---
There you have it – 4 awesome restaurants for Cuban food in CT.
We'd like to hear from our readers – where are some other spots that serve Cuban food in CT?