Good food is great, but good food on wheels is even better. Luckily, New Haven has tons of food trucks that are just as good as their indoor eateries, and underrated holes in the wall.
It doesn't matter what kind of cuisine you prefer, the food trucks in New Haven have a wide range of cuisine and some specialize in the best wine and spirits.
New Haven is full of different cultures, and they have a wide range of demographics offering authentic cuisines. We found all the best food trucks in New Haven so that you don't have to!
Check them out for yourself and you will see why New Haven has the best food trucks to offer!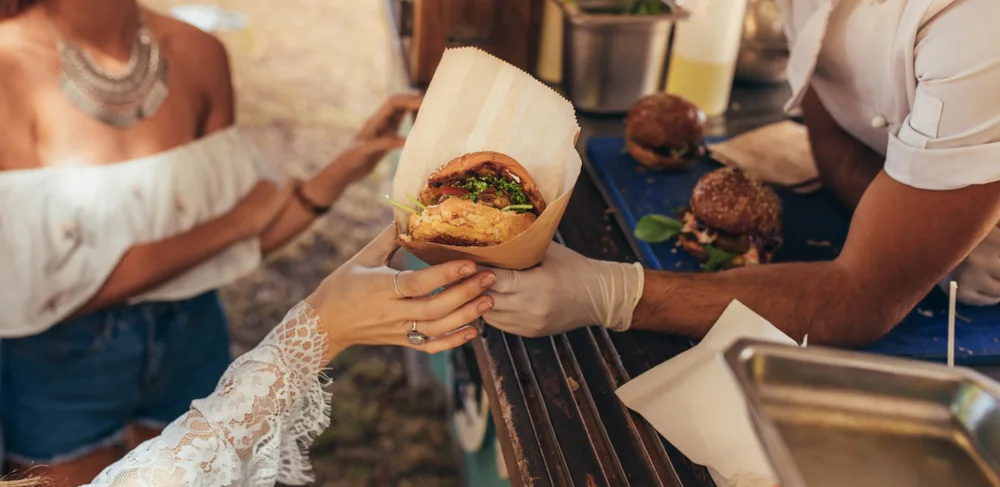 The 8 best food trucks in New Haven in 2023
The Lifted Spirits Bar Concierge and Staffing truck is a little different than most. While they service as a local vendor at parks or events, you can also book them easily yourself.
They will come to wherever you are, or where you are having your event, and provide all the cocktail catering you would need for an awesome time.
Their staff is certified and you can do bar rentals. Choose from premium bar amenities, or take part in the Lifted Spirits standard mobile bar, which has three different selections of all the wine and beer you could need.
Lifted Spirits is perfect for soft launch events, birthday parties, fundraisers, weddings, private parties, and corporate functions.
You can choose a variety of options from their truck, but they also do customizable bar experiences no matter the size of your crowd!
Not only is Fryborg one of the Top 5 Food Trucks in all of New England, they have also won best fries in New Haven.
They have built up quite the reputation for super creative menu options, ingredients that are always fresh, and stellar customer service. If you are looking for the best comfort food that brings back memories, then they have just the food for you.
Even for the young ones, their food satisfies any pallet. Their award-winning hand-cut fries brought them tons of notoriety about seven years back, and their great toppings and sauces.
Their burgers are all homemade, and they have veggie burgers for any diet type.
A must-try are their Hummel Bros hot dogs and their creative melts, childhood favorites with a twist, and ice cream sodas. Vegetarians and people with gluten or nut allergies can eat here safely because Fryborg takes every diet seriously!
The owner, Jonathan Gibbons, leads his team and guides the creation of lots of customized menu choices to suit every need.
The great part is that Fryborg travels all across Connecticut too, so they can spread their excellent cuisine and joyous food experience for all kinds of parties like corporate events, birthdays, graduations, and more!
Their storefront is based at 217 Bridgeport Ave in Milford, a stone's throw from New Haven, so you can chat in person about getting the Fryborg truck for your event!
The Ali Baba food cart brings a taste of authentic Pakistani cuisine right to you. Their storefront is based in Hamden, but the food truck calls New Haven.
It's a popular spot for Yale students, Albertus Magmus students, hospital staff, and local residents! Their cuisine is actually a unique combination of Mediterranean, Pakistani, and Indian cuisine.
Their menu options have tons of foods to choose from like Kati rolls, kebabs, and salads!
In the heart of New Haven, you can find Ay! Repa at the corner of Congress Avenue and Cedar Street. Every weekday, you can find them from 11 am to 2:30 pm, or, their alternate location on the corner of Elm and York street from 11 am until 4 pm for a late lunch or early dinner.
Their assortment of burritos, salads, quesadillas, and arepas are perfect for any craving you have!
Even if you want a little something sweet, then you can get their authentic tres leches for the perfect dessert!
New Haven's Big Green Truck is the never before thought of combination of a food truck and a pizza party. Their vehicle is vintage and unique, the truck will definitely be a show stopper.
They can be hired to cater almost any event for you, and they are better known for their amazing pizza pies.
But, for every diet, they offer salads, and most importantly, gelato! Their cappuccinos and espressos keep the party going even when it starts to get late.
You can't go wrong with the Big Green Truck!
Meriano's Bake Shoppe in New Haven started the Cannoli Truck as an extension of their stellar baking skills.
Their traditional cannoli is the perfect combination of sweet ricotta and stuffed with chocolate chips. The outside pastry is the perfect flaky but crunchy shell, it's almost like it came right from Italy!
If you are adventurous, they also have creative versions like their Oreo cannoli, which is filled with cookies and cream ricotta and has a shell dipped entirely in chocolate!
Anyone who has ever had a grilled cheese sandwich needs to come to the Cheese Truck.
New Haven is home to The Cheese Truck, where they dish out the best grilled cheese sandwiches and soups you could ever need. They also have salads and sausages on their menu.
You can find them behind the popping New Haven bistro, Caseus.
Est Est Est is a popular pizza spot in downtown New Haven, and their food truck is just as good!
Their choices are affordable, and they can cater any event or party you are thinking of having.
They also provide unlimited frozen yogurt for events, and espresso to keep the party going late!
There you have it! New Haven has a ton of food trucks to choose from, and these are only a select few! For every cuisine favorite and diet choice, there is a food truck on a popular street of New Haven just waiting for you to try them out!
If you are hungry and looking for options, the food truck strip off of I-95, near Ikea is a must-visit.
Happy eating!