Whether you are looking for a fun afternoon of wine tasting with your friends or a romantic trip to a vineyard with your special someone, these wineries in Connecticut have what you are looking for.
Wine in Connecticut is made from the finest fruit and grapes, typically from the American Viticultural Areas in the state. Connecticut is full of wineries that produce award-winning wines and are shipped all around the country.
Check out this list of the most interesting and lavish wineries in Connecticut.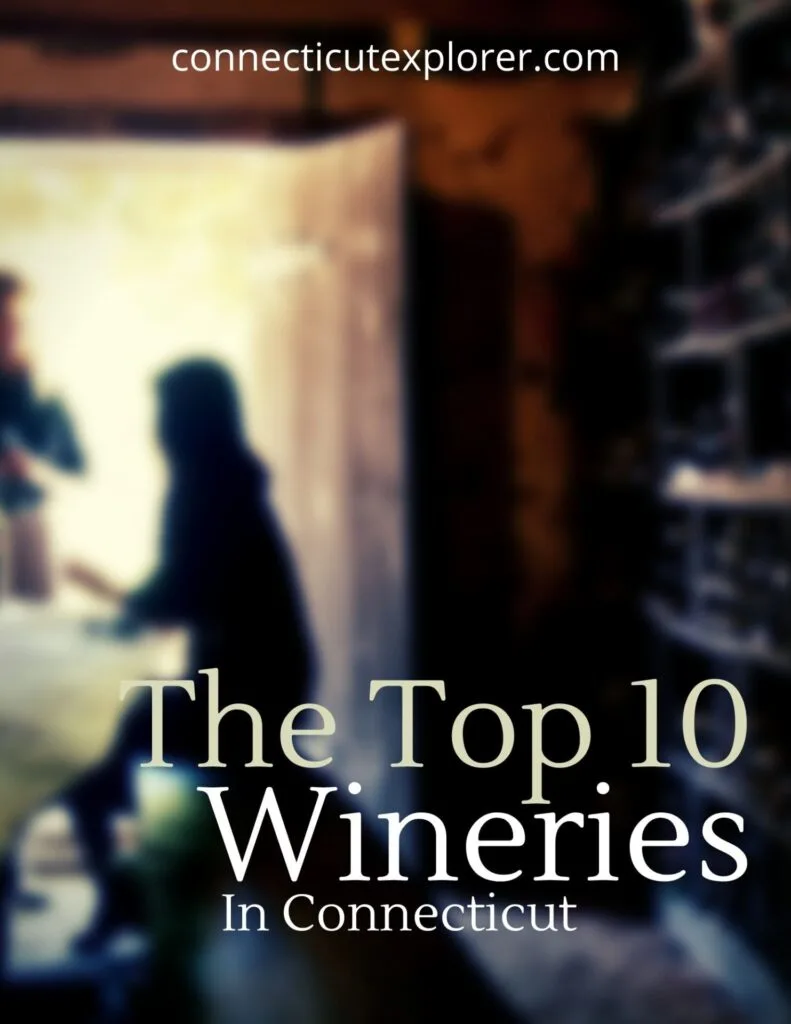 Top 10 wineries in Connecticut – CT wineries worth toasting to
1. Rose Vineyards and Winery
Located in New Haven County, the Rose Vineyards and Winery is an absolute treat for wine lovers. This gorgeous vineyard is set atop a hill and offers beautiful views for an amazing wine tasting experience.
The foods offered at Rose Vineyards and Winery are light and absolutely delicious – they complement the experience nicely.
This amazing CT winery is also a great place to host catered events. Their wine cellar is the perfect place to host a bridal shower or cozy wedding reception.
2 Valley Road, North Branford, CT 06471
Website: Rose Vineyards and Winery
2. Hopkins Vineyard
This Litchfield County winery is set overlooking the beautiful Lake Waramaug. You can sample Hopkin's Vineyard's award-winning wines while enjoying absolutely breathtaking views.
This amazing winery hosts fun live music events and is one of the best wineries in CT for weddings and receptions.
25 Hopkins Rd, Warren, CT 06777
Website: Hopkins Vineyard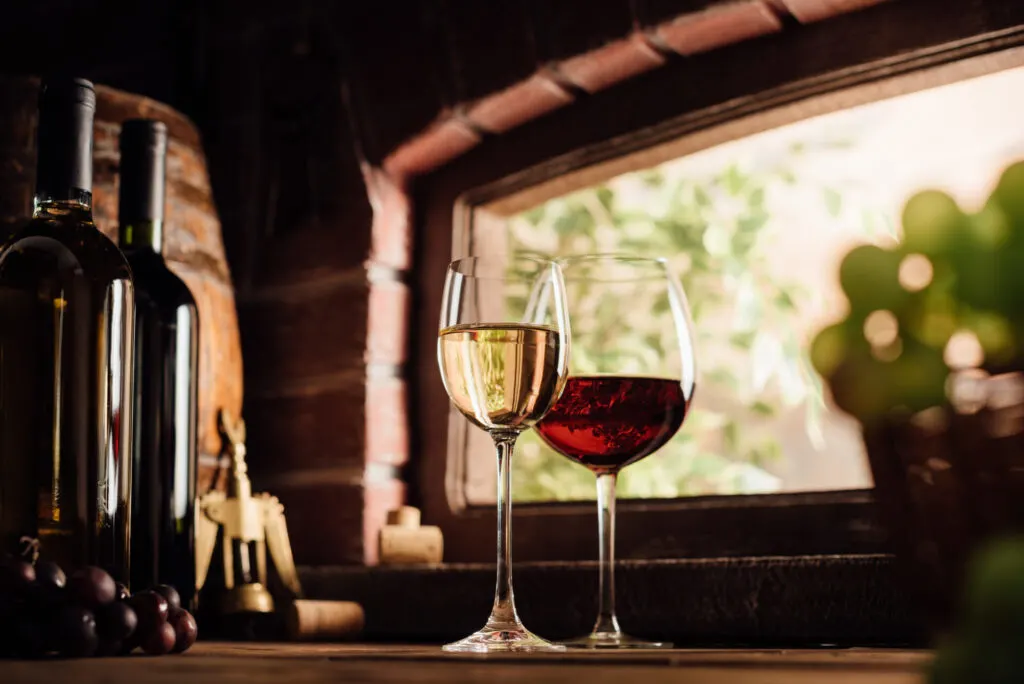 3. Chamard Vineyards
If you are looking for a winery in Connecticut with a stunning vineyard backdrop, an amazing menu, and a surprisingly casual feel, Chamard Vineyards is your place.
Not only are the wines here top-notch, but the Grilled Atlantic Swordfish, Camembert en Croute, and Parisian Gnocchi are absolutely to die for.
It's no wonder this place is an OpenTable Diner's Choice award-winning winery.
115 Cow Hill Rd, Clinton, CT 06413
Website: Chamard Vineyards
4. Paradise Hills Vineyard
New Haven County is known for its amazing dining experiences and wineries. Paradise Hills Vineyard is a long-time part of the dining scene there.
Part of the Connecticut Wine Trail, this vineyard and winery offers a fabulous, but casual atmosphere in their wine tasting room. There is also seating that overlooks the beautiful vineyard.
Paradise Hills Vineyard does not have a restaurant, however, you are welcome to pack your own pincic lunch or have take-out delivered and dine on the property.
15 Windswept Hill Rd, Wallingford, CT 06492
Website: Paradise Hills Vineyard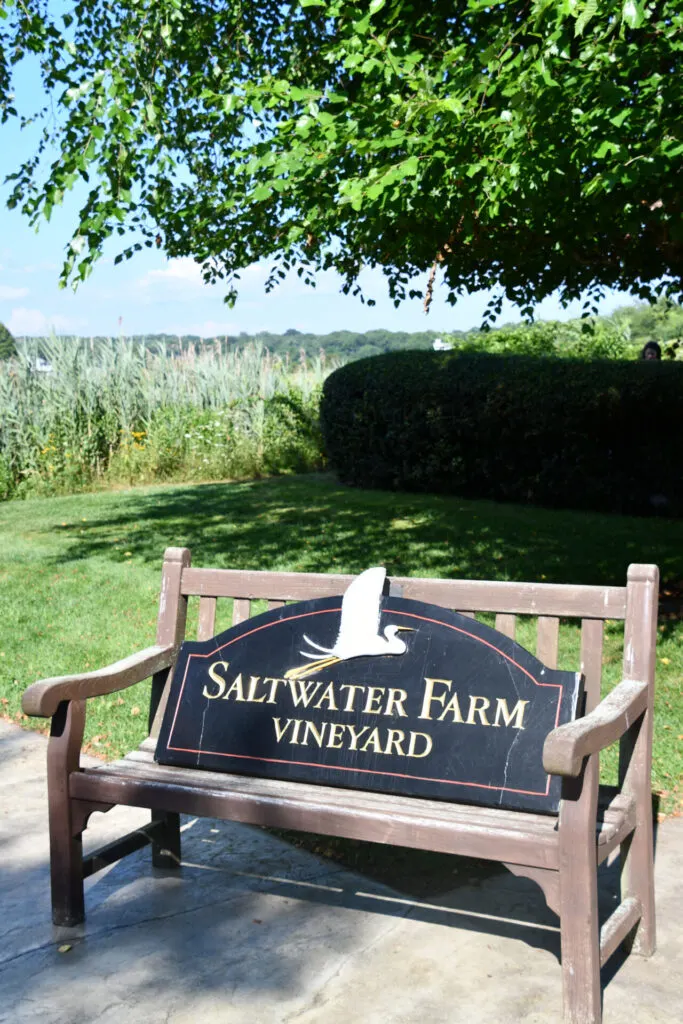 5. Saltwater Farm Vineyard
If you are looking for a top-notch, classy winery experience in the coastal county of New London, Saltwater Farm Vineyards has you covered. This beautiful winery is housed in an impeccably restored World War II-era hangar and its tasting room overlooks its scenic vineyard.
The vineyard has a rich and fascinating history and is the top pick for local weddings and other high-brow events.
This is one of the wineries in CT that is a bring-your-own-food establishment and does not offer wine tastings. Patrons are welcome to enjoy a glass of the amazing hand-crafted wine, beer, or cider while at the vineyard, then purchase a bottle to take home and enjoy.
349 Elm St, Stonington, CT 06378
Website: Saltwater Farm Vineyard
6. Gouveia Vineyards
Gouveia Vineyards is truly a treasure of New Haven County. This charming winery offers spectacular views of its 32-acre vineyard and surrounding woodlands.
The award-winning wines made and served here include the curiously sweet and delicious Chocolate Epiphany Reserve and the Seyval Blanc.
This winery does not have a restaurant, but they do have a cheese and meat selection and they do allow guests to bring their own picnic lunch. Also, Gouveia Vineyards is pet-friendly, so your dog can enjoy an outdoor picnic along with you.
1339 Whirlwind Hill Rd, Wallingford, CT 06492
Website: Gouveia Vineyards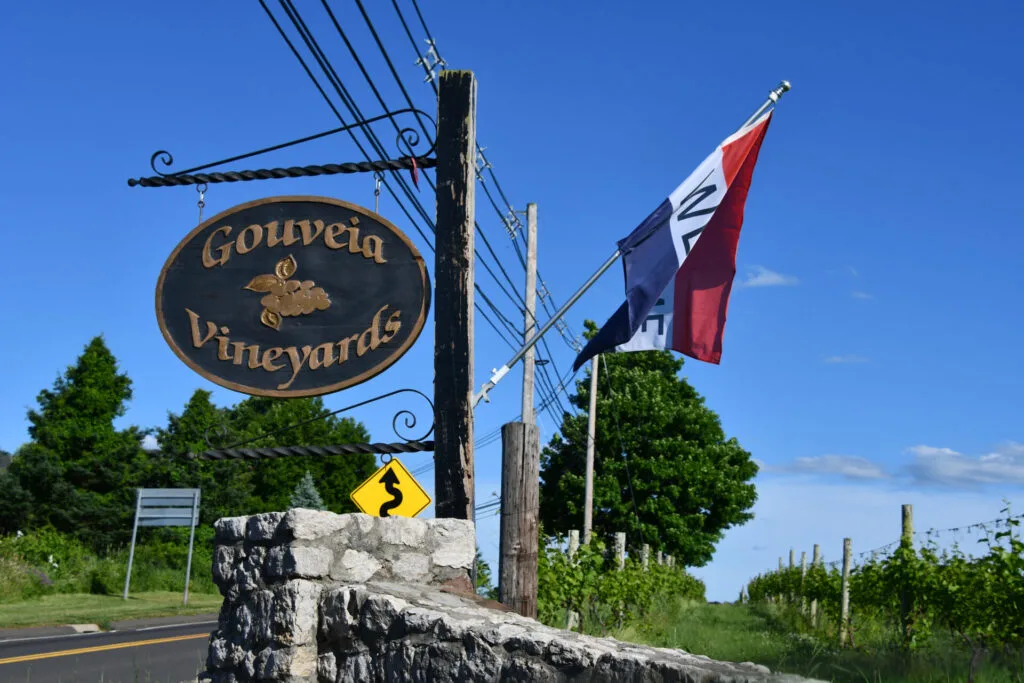 7. Sunset Meadow Vineyards
Located in beautiful Litchfield County, Sunset Meadow Vineyards offers wine tastings, as well as wine and chocolate and/or cheese pairings in their wine tasting room.
There is no restaurant on-site, however, cheeses, meats, and spreads are served and guests are welcome to bring their own picnic lunch
Voted one of the top 101 wineries in the U.S., a visit to this vineyard is a real treat.
599 Old Middle St, Goshen, CT 06756
Website: Sunset Meadow Vineyards
8. Priam Vineyard
Priam Vineyard is located in Connecticut's epicenter of nature and beauty – Colchester County. This vegan-certified Connecticut winery offers individual and group wine tastings, guided tours, and some of the most spectacular wines to ever hit your lips.
Not only is this winery vegan certified and completely solar-powered, but they forgo the use of pesticides in their vineyard in favor of bluebirds to keep their crops and guests healthier.
11 Shailor Hill Rd, Colchester, CT 06415
Website: Priam Vineyard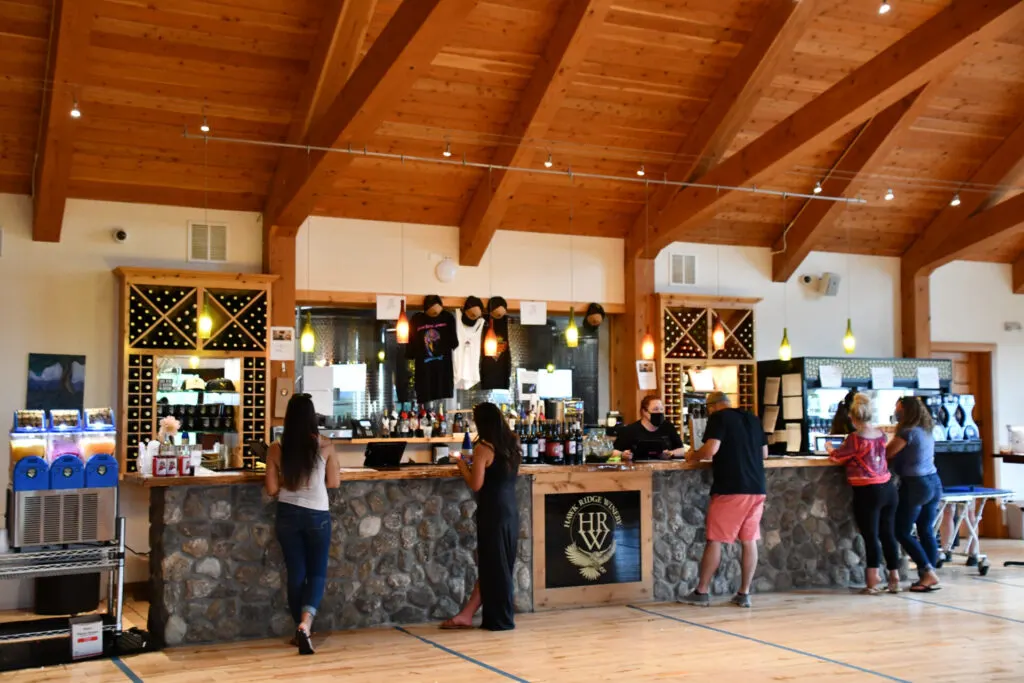 9. Taylor Brooke Winery
Located in Winham County, Taylor Brooke Winery is the birthplace of some of Connecticut's finest wines. The staff is super friendly here and the atmosphere is laid back and casual.
This winery offers tastings at an extremely fair price and they also have a rewards program for the avid wine connoisseur.
Be sure to say "hi" and give some loving to Addison, Taylor Brooke Winery's resident "wine dog".
848 Route 171, Woodstock, CT
Website: Taylor Brooke Winery
10. Jones Family Farms
This Fairfield County winery is absolutely amazing. Their wine selection has unique flavors like Cabernet Franc and Red Orchid – and their wine tastings are back!
There is no outside food allowed at this winery, however, regional cheese, crackers, and other light food are served.
Come for the wine, but stay for the blueberry picking, and definitely don't forget to ask about their farm-style cooking classes – they are incredible.
606 Walnut Tree Hill Rd, Shelton, CT
Website: Jones Family Farms