If you're thinking about a move to Connecticut, you've got a lot of wonderful towns to choose from. Norwich, CT is a popular place to live for a lot of reasons, but is it a good place to live?
Let's check it out.
---
With the increased cost of living, some current and future Connecticut residents may be looking for a more affordable place to call home. One city that's often overlooked by people considering a move is Norwich.
Located on the Thames, Shetucket, and Yantic Rivers at the junction of Interstate 395 and Route 2, Norwich is a historic city that provides its residents easy access to Hartford, New Haven, and the shoreline.
It's a 40-minute commute to Hartford, an hour's commute to New Haven, and 30 minutes to Mystic.
All-in-all, Norwich, CT is a good place to live just looking at its location. Let's learn a little more, though.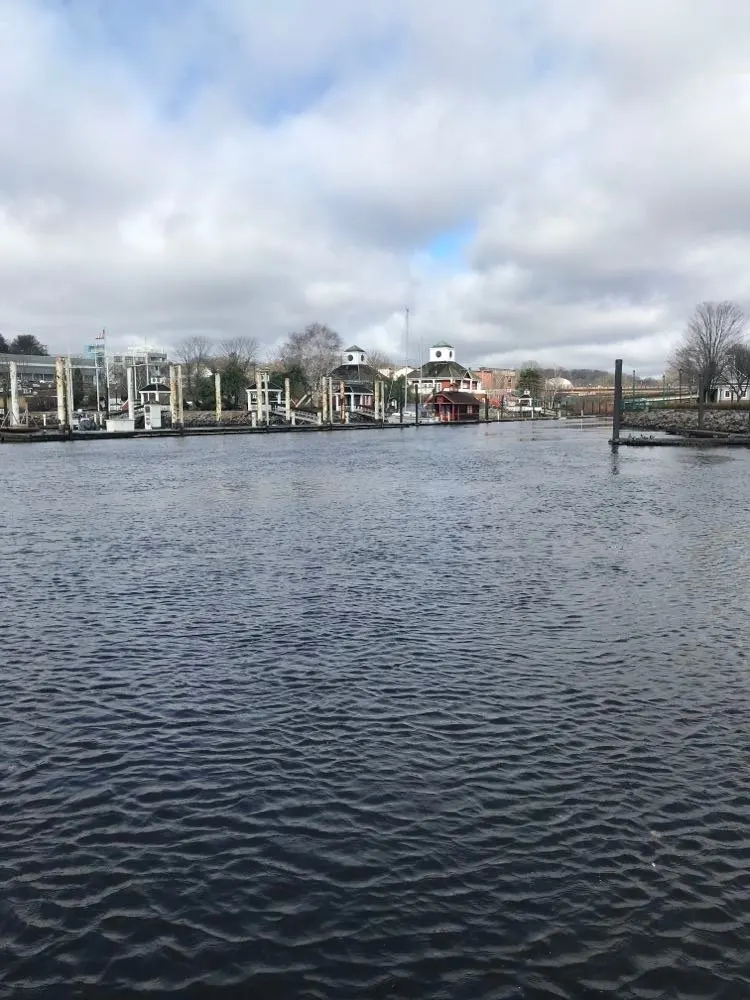 What kind of town is Norwich, CT?
Norwich, once a thriving industrial city known for its mills and factories, has felt the impact of having had businesses both large and small either leave the city or close completely.
This has impacted real estate prices, making Norwich one of the more affordable communities to own a house in Connecticut.
While the median listing price for a house, according to Realtor.com, is $260,000 in the greater Hartford area and $279,000 in the New Haven metropolitan area, in Norwich, the median listing price is just $190,000 – pretty affordable.
Norwich is a working-class city with a diverse population. In Norwich, immigrants from Europe, Central America, the Caribbean, and Asia coexist in the city's neighborhoods. The Mohegans are the people indigenous to the area and they make up roughly 1-3% of the population.
Likewise, Norwich's public schools teach students from a wide range of backgrounds.
Norwich residents can enjoy a lot of scenery without leaving the city, including a waterfall, a pond with a swimming beach, a picturesque harbor, and several parks with open space areas. A state park is located nearby and Norwich is the starting point for a national scenic byway.
As everyone has different criteria when considering where to call home, this article will help answer the question "Is Norwich, CT a good place to live?"
Now that you know a bit about the town, let's get into the meat of it so you can decide for yourself.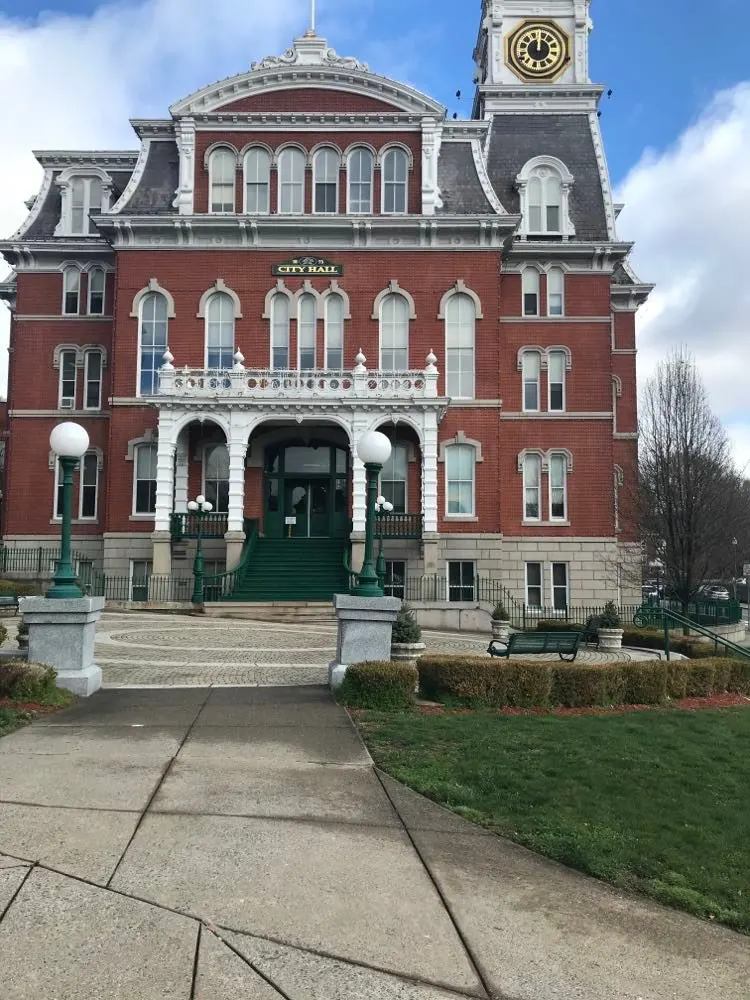 Does Norwich, CT have a lot of jobs?
While there isn't a separate unemployment rate for Norwich, the Bureau of Labor Statistics reported that the unemployment rate in January 2022 for southeastern Connecticut and southwestern Rhode Island is 5.5 percent.
The regional unemployment rate is slightly higher than Connecticut's statewide rate of 5.3 percent, and higher than the national unemployment rate of 4 percent.
Norwich residents are primarily employed in the health care, retail, manufacturing, education, and hospitality industries.
The city's largest employers include Hartford Healthcare's William W. Backus Hospital, Three Rivers Community College, Norwich Public Schools, food distributor US Foods, fluid dispensing equipment manufacturer Nordson EFD, and the City of Norwich.
Some residents work at the nearby Mohegan Sun Resort and Casino and at neighboring Lisbon's shopping centers. Other residents commute to jobs in New London, Groton, and the greater Hartford and New Haven areas.
From the Colonial period to the latter part of the 20th century, Norwich's economy was fueled by local factories and mills.
Water power provided by the Thames, Shetucket, and Yantic Rivers and easy ship, railroad, and motor vehicle transportation allowed textile and paper mills to flourish until the last mills closed in the 1970's.
Starting in the Revolutionary War era, Norwich companies built factories to produce a wide range of goods, including chocolate, clocks, pottery, weapons, twine, poultry feeders, and glue bottles.
The factories flourished, with companies employing immigrants who arrived in Norwich seeking a better life. In 1906, 64 different manufacturing companies spotlighted their goods at the Norwich Industrial Exposition.
As with the mills, Norwich's factories gradually closed. Outside of Norwich Public Utilities, none of the companies who participated at the Norwich Industrial Exposition remain in business today.
The Covid-19 pandemic claimed one of Norwich's last factories, with the Phelps Dodge plant shutting down.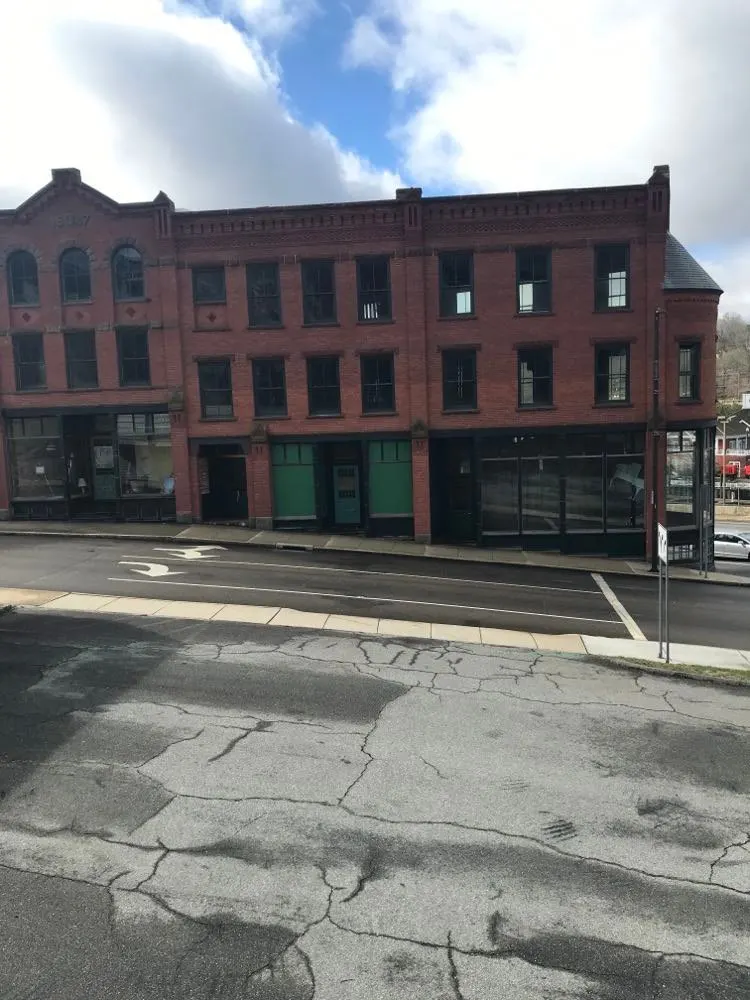 As factories closed, so did businesses that relied on factory workers and their families as customers. Downtown Norwich saw many of its businesses close over the years.
The rate of business closures accelerated during the Covid-19 pandemic, claiming a number of local and regional merchants and restaurants.
The City of Norwich, along with the Norwich Community Development Corporation, is making efforts to renovate and revitalize downtown Norwich's buildings and some of the vacant factories.
In the Taftville neighborhood, the former Ponemah Mills became a residential complex. The city is seeking a developer to renovate the former Reid & Hughes department store.
With the legalization of recreational cannabis in Connecticut, Norwich is actively seeking businesses to build and open cannabis cultivation and distribution facilities and retail cannabis dispensaries.
Is Norwich pretty?
Even with its industrial past, Norwich is a scenic city. The Thames, Yantic, and Shetucket Rivers account for a good portion of its scenery, while the city's parks add more beauty.
For those seeking both historical and architectural beauty, Norwich doesn't disappoint, with many historic homes and buildings.
Road trippers will discover even more beauty, as Norwich is the starting point for a National Scenic Byway.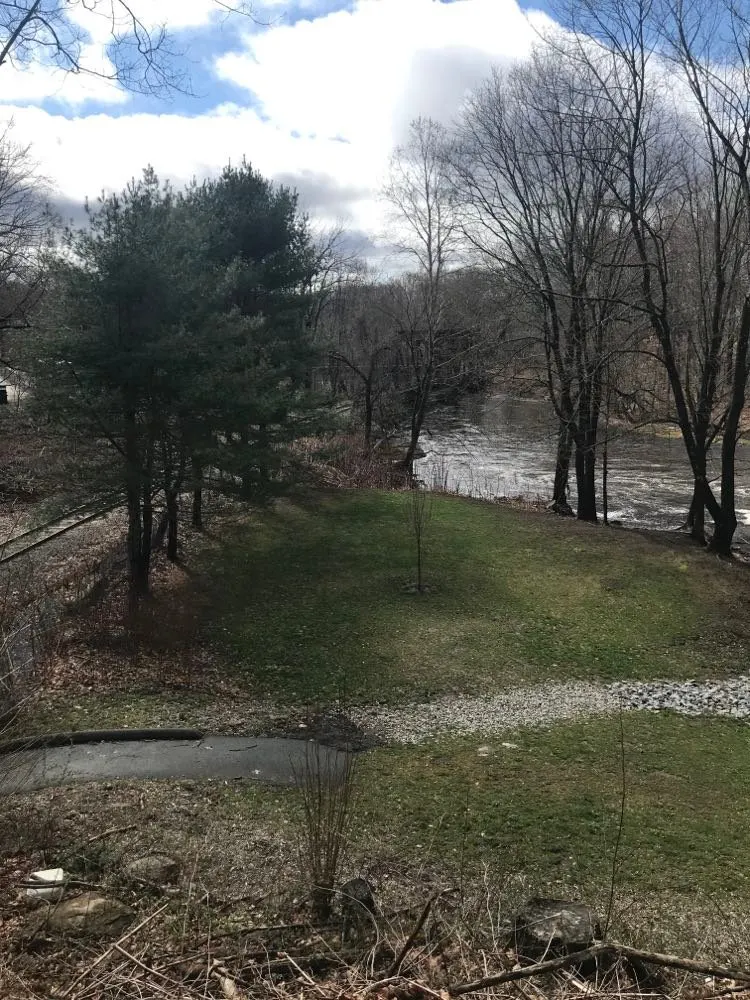 Downtown Norwich has a scenic harbor where the Yantic and Shetucket Rivers meet the Thames River.
The Yantic and Shetucket rivers flow into the Thames River, which then flows directly into Long Island Sound. Howard T. Brown Memorial Park, located at the harbor, is the starting point for the Walk Norwich Heritage Trail as well as a launching point for kayakers.
The Walk Norwich Heritage Trail ends at Yantic Falls, a waterfall on the Yantic River. Part natural, part dam, the waterfall, also known as Uncas Leap, measures approximately 40 feet high.
A pedestrian bridge above the falls provides a lookout point for seeing the Falls and its gorge.
The Mohegans used the area around Yantic Falls as a camping site and fought a battle against Rhode Island's Narragansett nation there.
Another walking trail, the Uncas Leap Trail, leads visitors to Mohegan historical sites.
Mohegan Park, located north of downtown Norwich, is home to Spaulding Pond, which is stocked with bass, perch, and catfish.
The pond has a fenced beach and swimming area manned by lifeguards during the summer.
The park also has open space areas and nature trails. Three other Norwich parks, Columbus Park, Little Plains Park, and McKeon Park, also have open space areas.
Mohegan Park is also the home of Norwich's rose garden. Befitting the city's nickname The Rose of New England, the Veterans Memorial Rose Garden features 2,500 different rose plants representing 140 different varieties.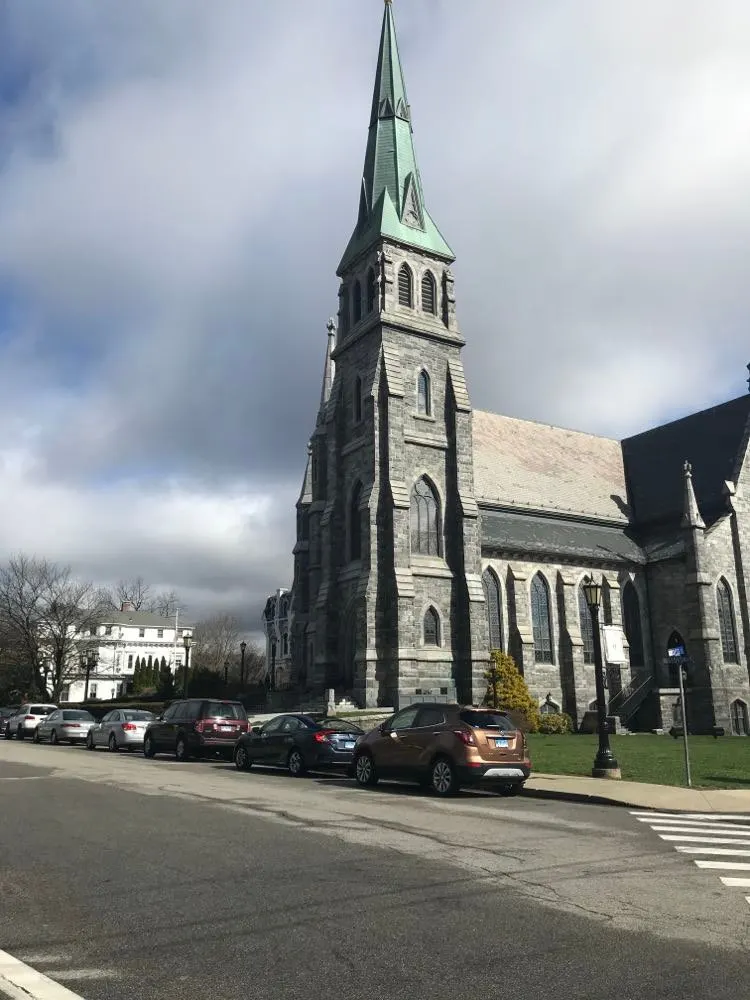 History lovers can follow the Benedict Arnold Trail and see numerous historic houses, schools, churches, shops, and taverns.
Those interested in Gilded Age history, life, and architecture will find 19th-century houses, churches, and Norwich Free Academy along the Millionaires' Triangle Trail.
There are buildings, monuments, and landmarks pertaining to Connecticut's African-American history along the Freedom Trail.
Located in Montville, five miles south of Norwich, the 55-acre Stoddard Hill State Park is located on the Thames River. A tidal estuary sits along the river.
A non-motorized boat launch area is accessible from the parking area. A hiking trail leads visitors to a lookout spot used by indigenous natives during periods of conflict.
One of Connecticut's two National Scenic Byways, Route 169, begins at the junction of Routes 2 and 32.
Route 169, sometimes called the General Israel Putnam Highway, runs north from Norwich to the Massachusetts state line.
Along the highway, motorists will find Colonial and Victorian homes, fall foliage, barns, and historical sites.
What type of people live in Norwich, CT?
According to the 2020 Census, Norwich has 40,125 residents. The number of residents decreased by 368 people between the 2010 and 2020 Censuses.
Caucasians represent just over 61 percent of Norwich's population, Latinos make up a little more than 14 percent of the population while African-Americans make up 10 percent of the population.
A little more than 8 percent of the population consists of Asians. More than 13 percent of Norwich's population is foreign-born.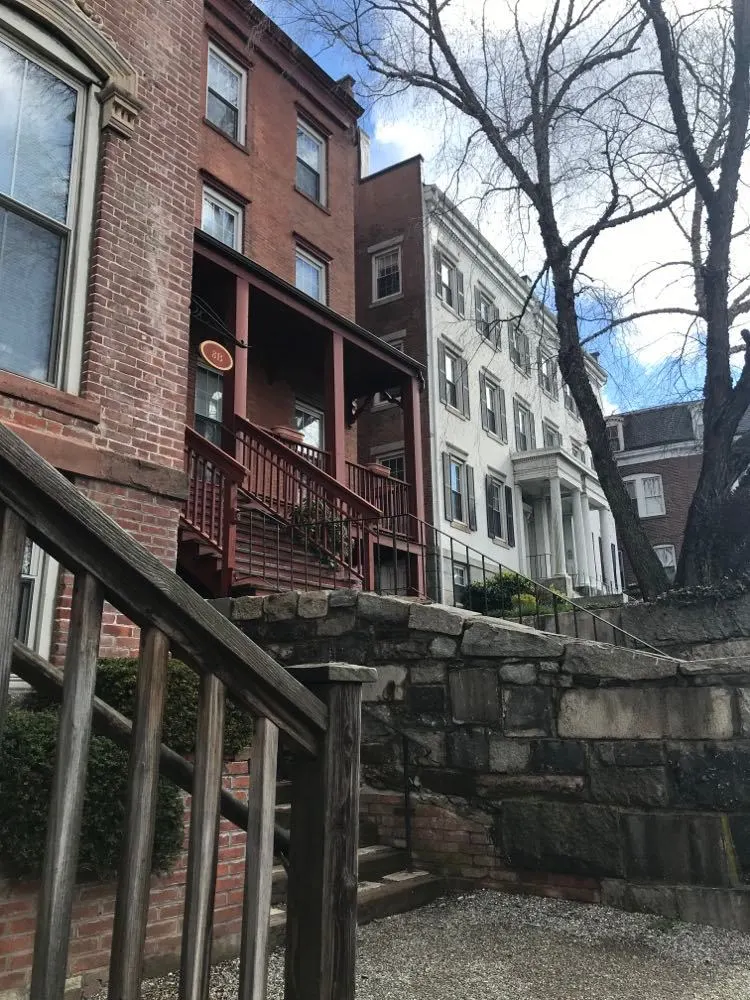 The vast majority of Norwich's population, 77 percent, speak English as their first language.
Approximately 10.5 percent of the population are primary Spanish speakers. In all, Norwich residents speak more than 20 different languages.
Seniors aged 65 and higher represent close to 17 percent of Norwich's population. Almost 21 percent of Norwich's population are children ages 17 and younger.
Almost 89 percent of Norwich's adult population are high school graduates. Approximately 21 percent of Norwich's adult population have a college degree.
Is Norwich a poor city?
The median annual income for a Norwich resident during the five-year period from 2016 to 2020, according to the U.S. Census Bureau, is $57,565.
This is lower than the median annual income for the same five-year period for a New London County resident ($75,831), and lower than both the Connecticut ($79,855) and national averages ($64,994).
According to the Best Places website, 67.6 percent of Norwich residents earn $75,000 or less annually, compared to 53.7 percent of New London County residents and 50.6 percent of Connecticut residents.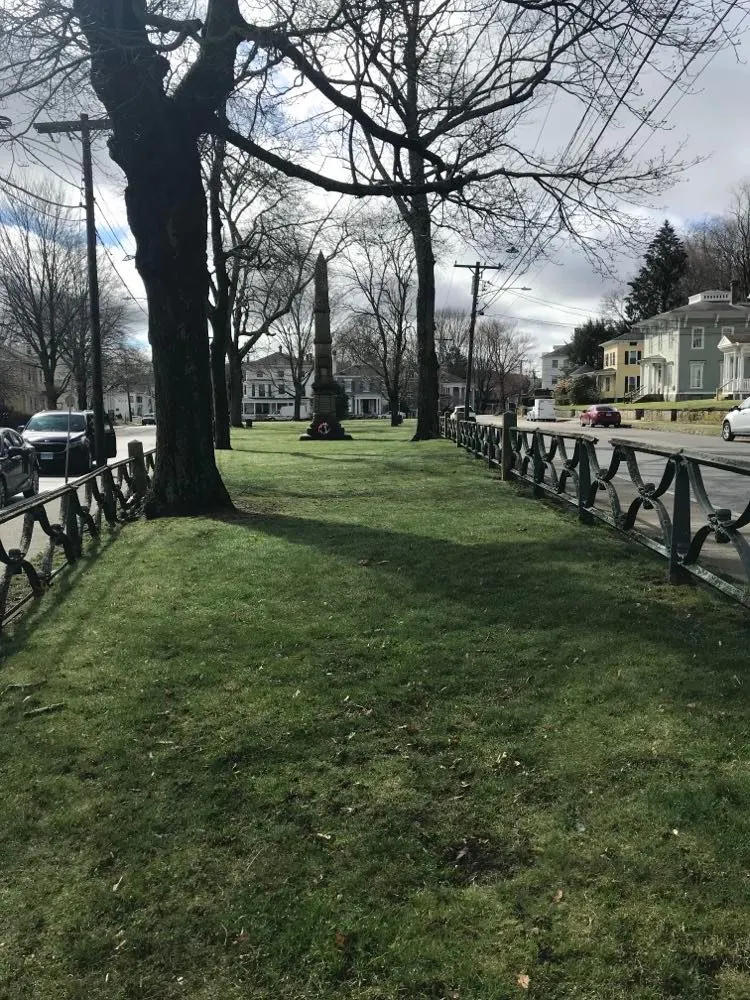 Norwich's poverty rate is 10.3 percent. The poverty rate is higher than New London County's poverty rate of 8 percent and Connecticut's 9.7 percent poverty rate. However, it is below the national poverty rate of 11.4 percent.
Slightly more than half of Norwich residents own their homes, compared to approximately two-thirds of Connecticut residents and the national average of 64 percent.
The median listing price for a home in Norwich at the end of March 2022, according to Realtor.com is $190,000, which is lower than the listing prices in neighboring communities.
The median listing price for a home In New London County is $280,000.
Norwich residents pay less for rent than the national and statewide averages, with the median gross monthly rent for the five-year period from 2016-2020 being $1,058.
This is almost $40 lower than the national average, almost $100 lower than the New London County average, and almost $150 lower than the Connecticut statewide average.
The average monthly mortgage, according to the Census Bureau, is $110 above the national average, but $150 below the New London County average and $390 below the statewide average.
Norwich residents pay less for utilities than most Connecticut residents, thanks to Norwich's municipally run utility company. Norwich Public Utilities' electric and natural gas rates are lower than Eversource's rates. Norwich Public Utilities is usually quicker to restore service after storm-related power outages.
Norwich's per capita annual retail sales are $1,650 below the national average, $1,625 below the New London County average, and almost $2,600 below the statewide average.
Norwich residents are more likely to spend their income on housing, utilities, insurance, food, and basic necessities. There are also fewer brick-and-mortar retail options in Norwich than in other similarly populated cities.
Some large retailers like Target, Kohl's, and Aldi have store locations outside of Norwich.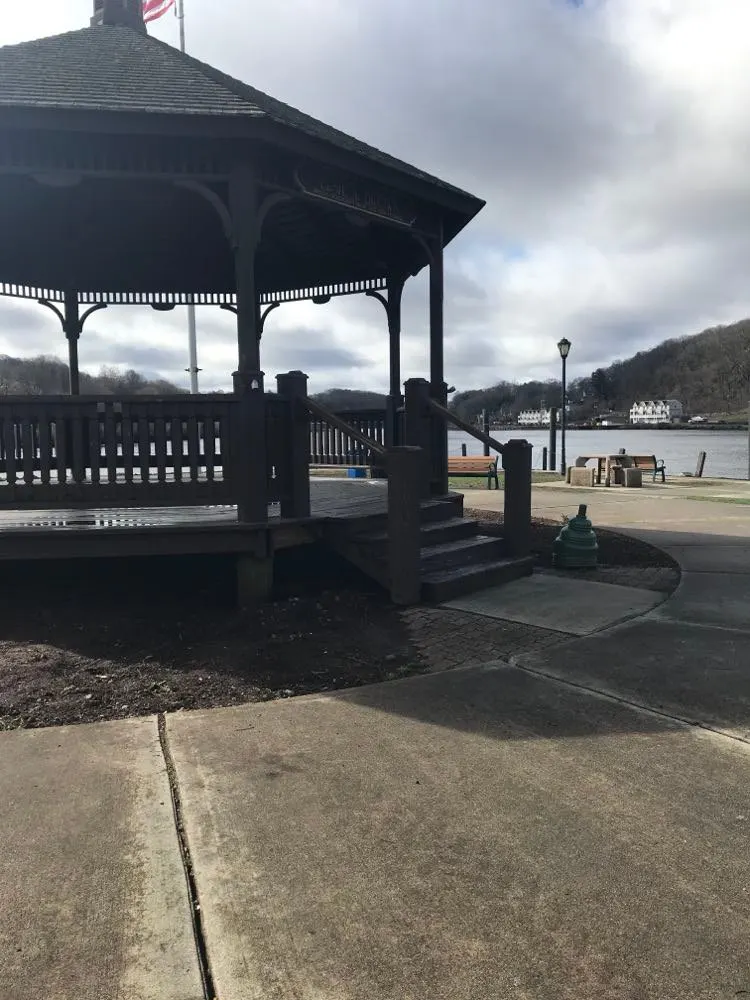 Is Norwich safe?
While Norwich has a higher crime rate than nearby communities in New London and Windham Counties, the crime rate is below the national average. However, Norwich's violent crime rate is higher than Connecticut's statewide average.
According to information reported to the FBI by the Norwich Police Department, there were 716 reported crimes in 2020. Of those crimes, 139 were violent crimes and 577 were property crimes.
The violent crimes included three murders, fourteen rapes, and 93 assaults. The property crimes included 115 burglaries, 383 thefts, and 79 motor vehicle thefts.
Norwich's violent crime rate is 3.46 crimes per 1,000 residents. The statewide violent crime rate is 1.79 crimes per 1,000 residents and the national violent crime rate is 3.98 crimes per 1,000 residents.
Norwich's property crime rate is 14.39 crimes per 1,000 residents. The statewide property crime rate is 15.44 property crimes per 1,000 residents.
The national property crime rate is 19.52 per 1,000 residents. Norwich's burglary rate is higher than the Connecticut statewide burglary rate while the city's theft rates are lower than the statewide theft rates.
According to Neighborhood Scout, a website that compiles real estate marketing data, including crime statistics reported by the FBI, Norwich's crime rates are higher than the rates in other New London and Windham County communities.
However, Norwich's property crime rate is lower than New London's property crime rate and is comparable to Griswold's property crime rate.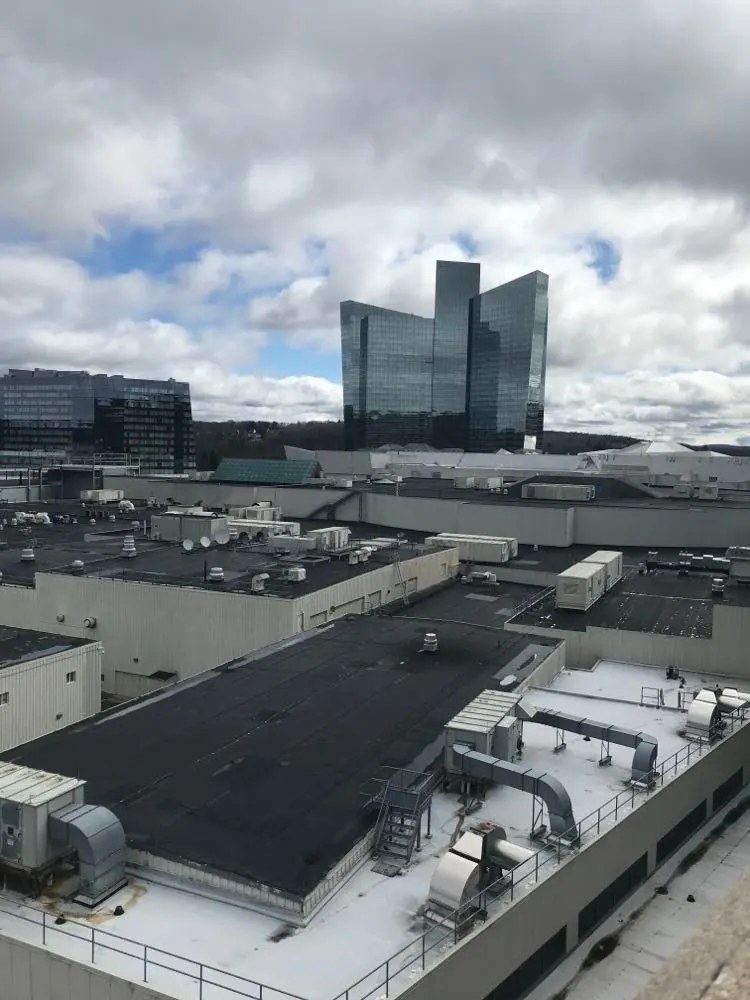 Where should I not live in Norwich?
Norwich has several neighborhoods. Some Norwich neighborhoods are further divided into villages. Some villages, like Jail Hill, near downtown Norwich, are on the National Register of Historic Places.
While home prices citywide are more affordable than in many other parts of Connecticut, some Norwich neighborhoods are better to live in than others.
The truth is that most Norwich neighborhoods are not only affordable, housing-wise, but they are close to good schools, parks, other recreational areas, and other amenities. The neighborhoods are also commuter-friendly and pretty safe.
Norwich's public school students attend neighborhood schools for kindergarten through fifth grade. Middle school students choose between two magnet schools, one emphasizing global studies, the other emphasizing science, technology, engineering, the arts, and mathematics.
Norwich has no public high schools. The city pays the tuition for students to attend Norwich Free Academy, Norwich Technical High School, or a number of other high schools in the Norwich area.
In alphabetical order, here are four of Norwich's better neighborhoods.
East Great Plains: The East Great Plains neighborhood encompasses a large portion of west Norwich. The neighborhood's boundaries include Route 2 to the north, Wawecus Hill Road to the west, Fitch Hill Road to the south, and both New London Turnpike and the Thames River to the east.
In April 2022, the average asking price for a house in the East Great Plains neighborhood was $279,900. The East Great Plains neighborhood usually has the largest number of homes for sale in Norwich.
Elementary students attend Mahan, Uncas, and Stanton schools. Three Rivers Community College is located in the neighborhood. Recreational areas include the Rose Garden Ice Arena and the Norwich Golf Club, Mohegan Sun and its nightlife, shows, and arena are nearby. The Mohegan Sun Arena is the home of the Connecticut Sun of the WNBA.
Norwichtown: Located north of the Yantic River, Norwichtown was Norwich's first neighborhood. In 1659, settlers from the Saybrook Colony purchased land from the Mohegans and lived near the Norwichtown Green.
The Norwichtown Historic District was established in 1967 and includes both Norwichtown Green and many historic structures.
In April 2022, the average asking price for a house in Norwichtown was $212,000. Elementary school students attend Huntington, John M. Moriarty Environmental Sciences Magnet, and Wequonnoc Arts & Technology Magnet schools.
The neighborhood's main recreational areas are Ouellette Park and the Lowthorpe Meadow Nature Area.
The Senator Thomas J. Dodd Memorial Stadium is the home field of the Norwich Sea Unicorns of the Collegiate Futures Baseball League.
Occum: The Occum neighborhood, on the Shetucket River, was a village with two woolen mills.
Named for Samson Occum, a member of the Mohegan nation who became a Presbyterian minister, the neighborhood is primarily residential with a small business district, a fire station, and churches.
In April 2022, the average asking price for a house in Occum was $80,000. McKeon Park is located on the Shetucket River.
Elementary school students attend John M. Moriarty Environmental Sciences Magnet school. While Occum enjoys easy access to Interstate 395, it is further away from most amenities than other Norwich neighborhoods.
Taftville: The village of Taftville is situated in northeast Norwich on the Shetucket River. Taftville was the home of the Taftville Mill, which was one of the largest textile mills in the United States, The Taftville Mill would later be renamed Ponemah Mill.
The mill operated from 1871-1972 and stayed vacant until 2017, when the Mill was transformed into an apartment complex.
Many Taftville houses were constructed by Ponemah Mill for its workers, many of whom were French Canadian.
In April 2022, the average asking price for a house in Taftville was $204,000. Elementary school students attend John M. Moriarty Environmental Sciences Magnet and Wequonnoc Arts & Technology Magnet schools.
The neighborhood is home to Norwich's only skate park, the Alfiero Skatepark. Ouellette Park is located just west of Taftville.
Norwich's nickname is the Rose of New England. While some may see Norwich as nothing but thorns, those who take the opportunity to get to know Norwich, CT will find an affordable garden with beautiful, historic, and diverse roses that make it a good place to live.