As I was fixing my daughter's kite today, I thought about how lucky we are to have so many amazing fields for kite flying in CT.
From our beachfront parks to our beautiful natural and manmade fields, Connecticut has some great places to fly a kite.
I've gone ahead and put together a list of some of the best kite playing fields and parks in CT for our readers.
While there are hundreds, if not thousands, of great kite flying fields in CT, none are as beautiful and unique as the ones on this list.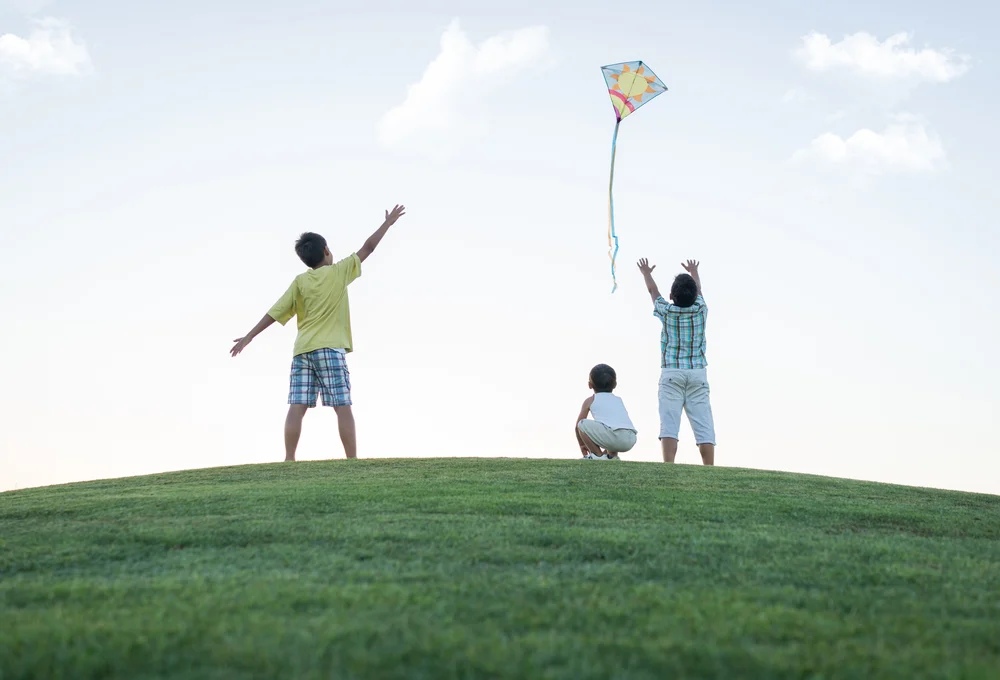 Where can I fly kites in CT?
There are so many kite flying fields in CT. The simple answer to this question is "anywhere there is wind".
Obviously, you'll get some better breezes along the Long Island Sound, which is why many of the spots on this list are coastal.
There are some great kiteflying fields inland, as well, though.
Let's get to the list!
7 top kite flying fields in CT
If you've never been to Harkness, you owe it to yourself to plan a trip here.
This park has a large, grassy field that is surrounded by shaded picnic and grilling areas.
People of all ages enjoy bringing their kites out for a day of beachfront fun.
The beachfront field at Harkness Memorial Park is such a great kiteflying field, that it's the only spot in Connecticut that's recognized by the American Kitefliers Association.
Address: 275 Great Neck Road Waterford, CT 06385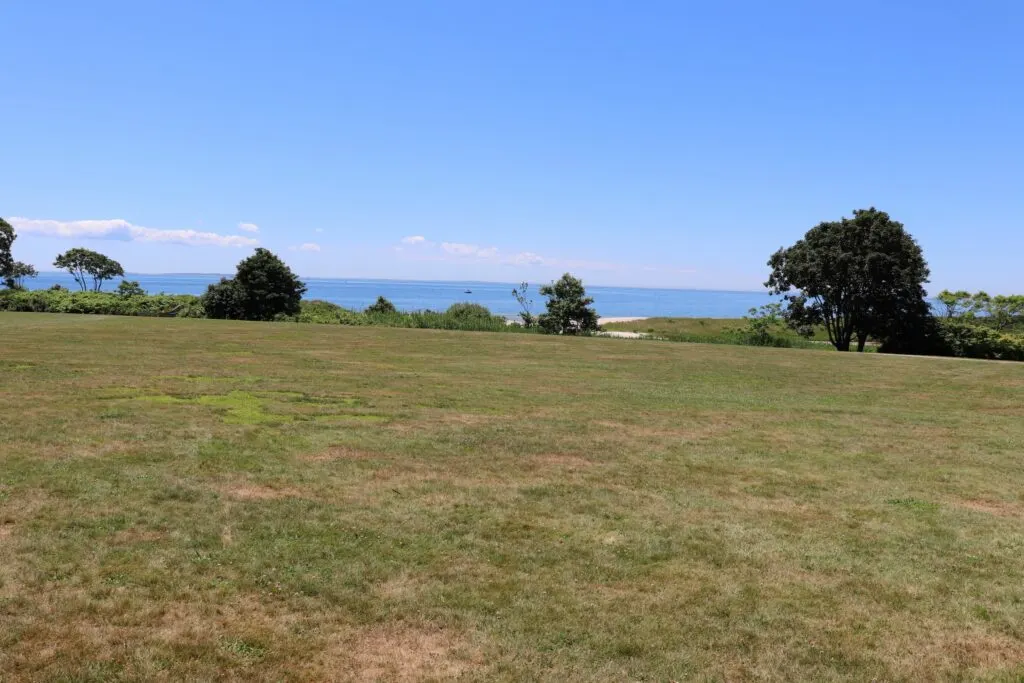 Elizabeth Park is absolutely spectacular in the spring and summer. From its tulip plots to its rose garden, this place simply dazzles.
There is a large field between the Pond Cafe and the rose garden that is a prime spot for kite flying.
Across the street from Elizabeth Park is the Ana Grace playground, which has a large field next to it, as well.
When it's not in use, you'll see families shuffle between a picnic lunch with some kite flying and the playground.
During the week, and even often on weekends, the field is unused and ready for some kite flying!
Address: 1561 Asylum Avenue, West Hartford, CT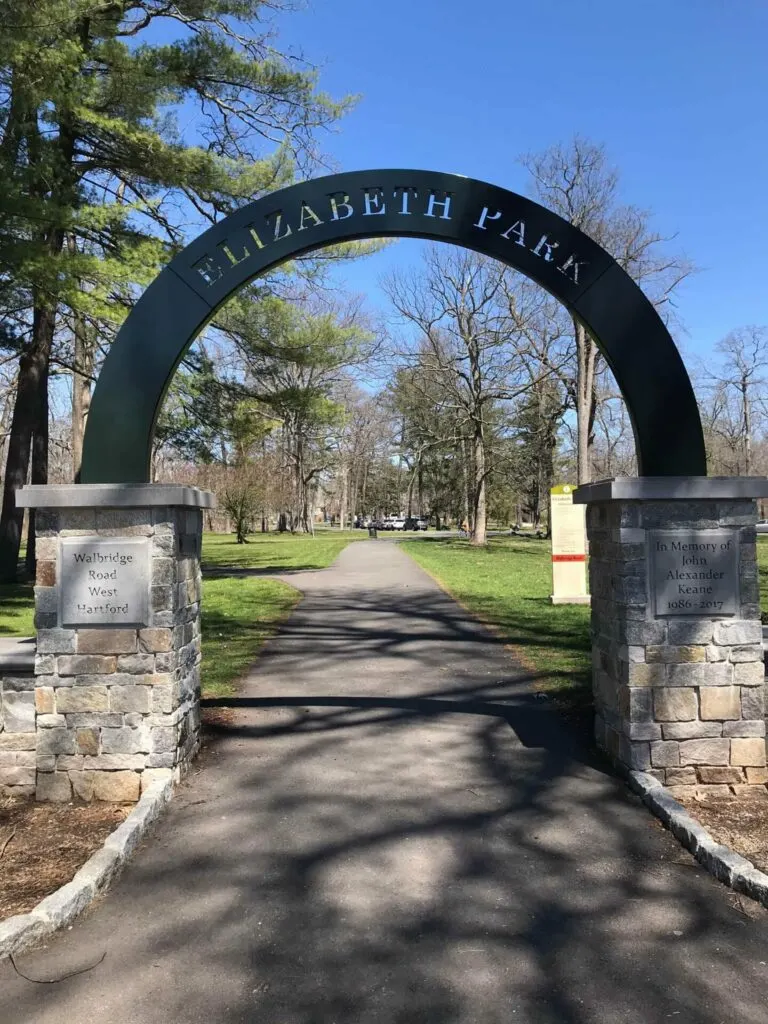 Topsmead State Forest is one of my all-time favorite spots to take my kids to fly their kites.
Not just because of the wide-open spaces here that are perfect for kite flying (though, that's definitely a perk!), but because there's so much amazing stuff to do here.
There are plenty of trails to hike and picnic areas here. The whole park is absolutely stunning, as well.

Hammonasset State Park is one of the places that make me feel lucky to live in Connecticut – this place is absolutely beautiful.
There are several places at Hammonasset State Park to fly kites, including fields and extended beachfront areas.
We make a day of it when we come here and bring some lunch and bikes for the kids.
There are plenty of shady spots to sit and watch the kites here!
Address: 1288 Boston Post Rd, Madison, CT

5. Savin Rock – West Haven
Located in Bradley Point Park in West Haven, CT, Savin Rock is one of the best places in the area for flying a kite.
In fact, plenty of people gather here on the weekends just to watch all the colorful and unique kites, even if they aren't kiteflying themselves!
Here, you'll find a field near the ocean for kite flying and plenty of benches for relaxing. There's also an easy loop trail if you're in the mood for a stroll.
Address: Captain Thomas Blvd, West Haven, CT 06516
There are several fields for kite flying at Sherwood Island, including the model airplane field, which is often buzzing with toy airplanes, as well as colorful kites.
This place is great for day-long family visits as there are public restrooms, grills, and picnic tables, as well.
Sherwood Island State Park also has some easy hiking and a nice nature center you can visit while you're there.
Address: Sherwood Island Connector & Sherwood Island Ln, Westport, CT 06880
This is a great place to fly a kite in CT if you have some larger kites or stunt kites.
Here, you can spend an afternoon in the sun enjoying your kites without worrying about getting in anyone's way.
That's because Veteran's Memorial State Park has an absolutely massive multi-purpose field near the marina.
This park also has biking paths and a playground. So, it's a great place to bring your whole family and spend a day in the sun near the beach.
Address: 42 Seaview Avenue, Norwalk, CT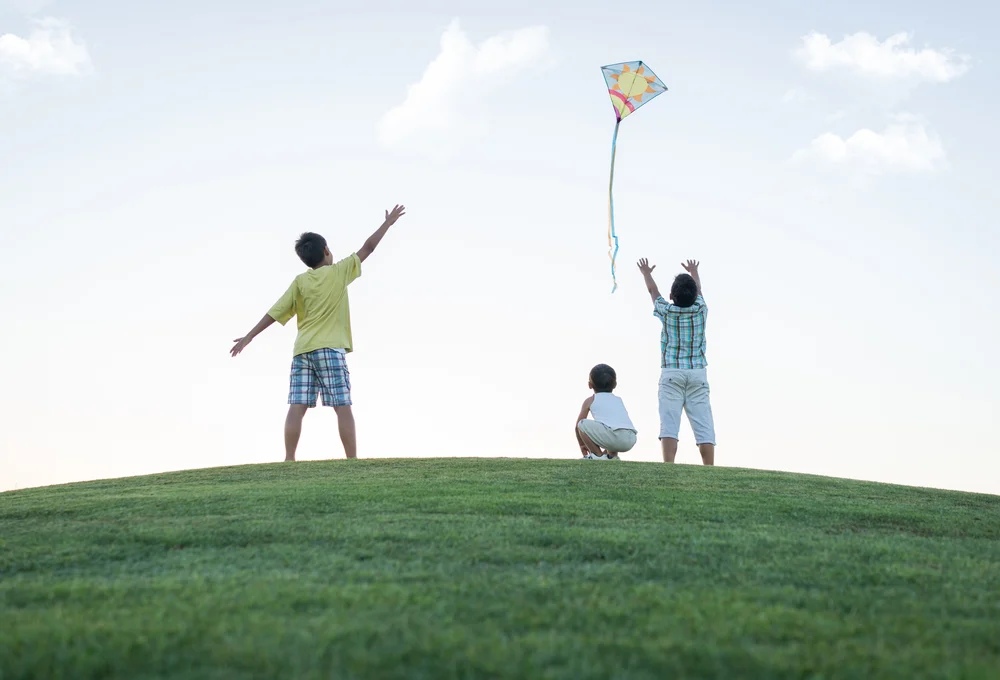 Can you fly kites at CT beaches?
Yes! Connecticut beaches are great places to fly kites.
Some of the places on this list are along a beach, in fact. There are a few things to keep in mind, though.
The beaches along the Sound can be quite windy – maybe a little windier than you'd like it, especially if you're flying kites with your kids.
Flying kites directly on the beach can be quite a different experience than doing it even 20-30 feet inland, due to the wind.
Beaches are also usually a pretty crowded during the summer, as well, which can make flying a kite dangerous. (Beach winds will whip your kite around and slam it down quite often!)
Wherever you decide to fly your kite, please be careful and respectful to those around you.
---
Where is your favorite kite flying field in CT? We'd love to go check it out and add it to the list!