Niantic, CT is a beautiful vacation destination that's located on the Long Island Sound. If you are planning a visit and you're hoping there are places for fishing here, you're in luck – there are.
We're going to give you the inside scoop on where the best places for fishing in Niantic, Connecticut are and what you can expect on your fishing trip.
Let's get to it.
Where can I fish in Niantic, CT
Niantic, Connecticut is a popular vacation destination.
Its soft, sandy beaches attract travelers and vacationers from all over New England and beyond.
There's so much more to do in Niantic than just relaxing on the beach, though.
The dining here is top-notch, there are plenty of hiking spots to enjoy, and the fishing – it's some of the best in southeastern CT.
Here are some places for amazing fishing in Niantic, CT.
If you're interested in some amazing deep-sea fishing, you want to check out Blackhawk Sport Fishing while you're in Niantic.
Rates here are reasonable and it's one of the most trusted and cherished deep-sea fishing charters in the state.
They only require 6 or more people to set sail, so this is a great option for small groups.
Individuals will have the best luck catching a charter here during the summer.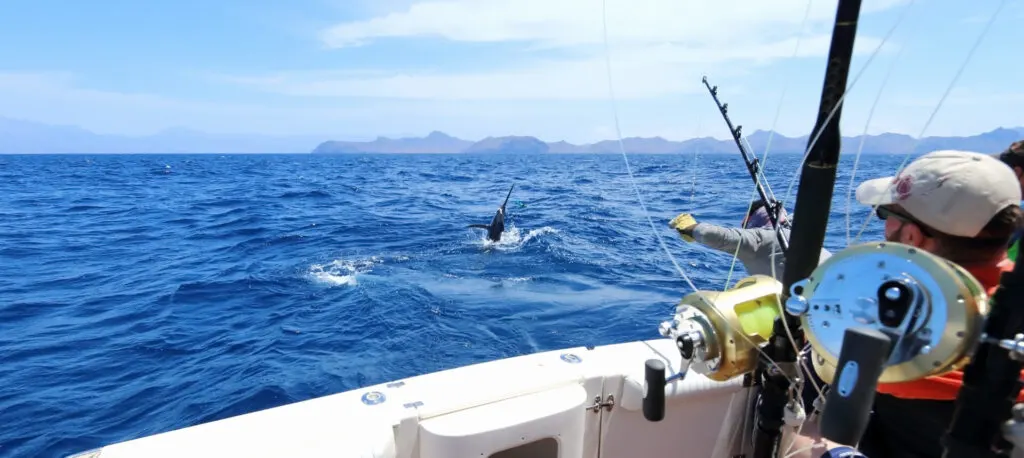 Located at Cini Park in Niantic, Tartan II Fishing offers private deep-sea fishing charters for large groups.
They also offer open-boat bottom fishing charters for individuals and smaller groups.
Bait is provided and you have the option of renting a rod or bringing your own.
Niantic River
The Niantic River is a great place to fish, particularly where the river meets the bay.
If you're taking your boat out for some bay fishing, you can launch from the Niantic River Boat Launch in Waterford, directly across the bay from the Niantic Bay Beach.
Spots for jetty fishing can also be found on the coastline here.
Patteganset Lake is located just outside of the Village of Niantic, in the Flanders area of East Lyme.
It's a peaceful, small lake that is popular for fishing.
Here, you can fish from the dock or the lake's unofficial kayak launch, or you can take a boat out deeper for some larger catches.
We've caught bass in this lake from our boat and plenty of sunfish from the dock.
calico bass
sunfish
yellow perch
chain pickerel
largemouth bass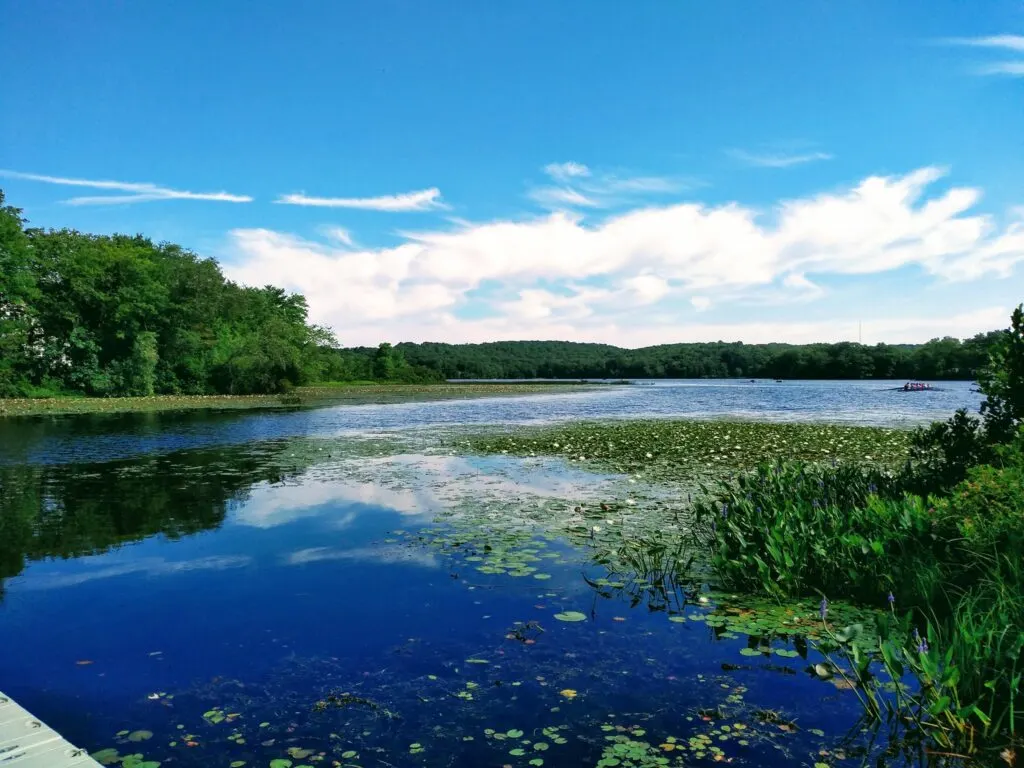 The Niantic beaches
Not only are Niantic's beaches great for swimming and sunbathing, but the jetty fishing is great here, as well.
In order to fish at the beaches here, you'll need a fishing license (that goes for fishing anywhere in the state) and a parking pass.
Rocky Neck Beach in East Lyme (not technically in Niantic, but close enough for most) is a state park that permits beach fishing year-round, as well.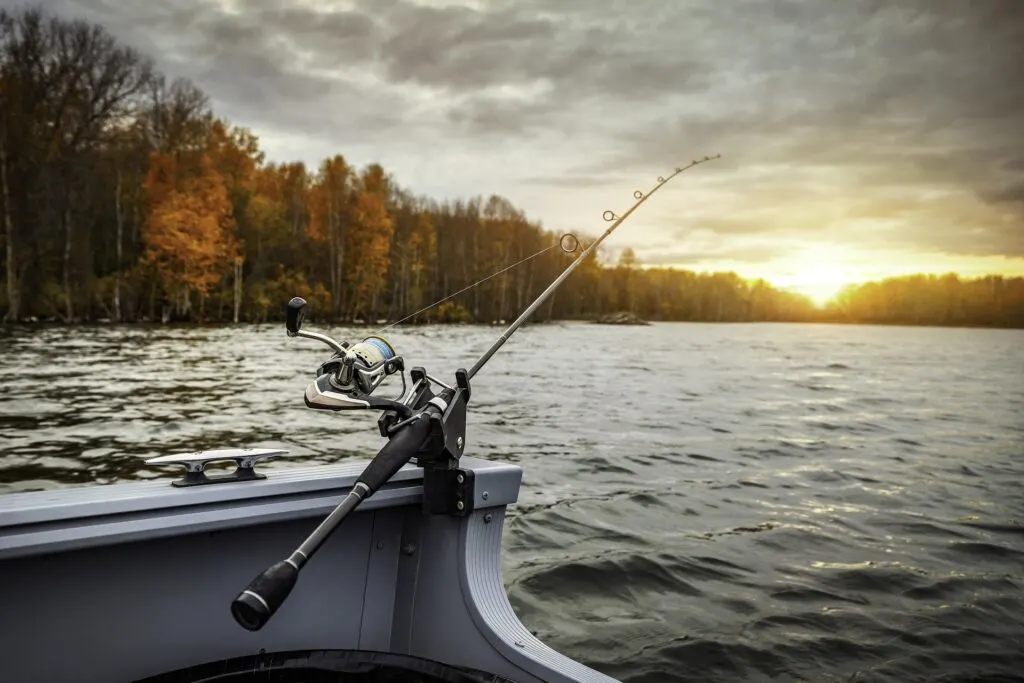 What fish are in the Niantic River?
Now, if you're vacationing in Niantic, you're likely going to be choosing to fish in the Niantic Bay over traveling any distance to fish.
We made a list of fish you might expect to catch based on our own experience, as well as the experience of the locals.
Striped Bass
Tautog
Bluefish
Porgy
Black seabass
Summer flounder
Cod
Fluke
Obviously, this is not an exhaustive list. These are some of the most common catches in the Niantic Bay portion of the Long Island Sound, however.
---
There you have it – the best places for fishing in and near Niantic, CT.
Whether you're a local or here for a vacation, you'll definitely enjoy our awesome water activities.
If you've been fishing in Niantic already, we'd love to hear about what you've caught.
What kinds of fish? How big? Where is your favorite fishing spot?
Let us know in the comments!