If you are vacationing in Niantic, CT and you are on the hunt for some awesome beaches, you've come to the right place.
East Lyme is a gorgeous town and Niantic is its most treasured village, full of quaint shops, amazing restaurants, great fishing, and beautiful beaches.
Memorial Day weekend through Labor Day weekend is considered peak season for visitors. These beaches are amazing anytime, though.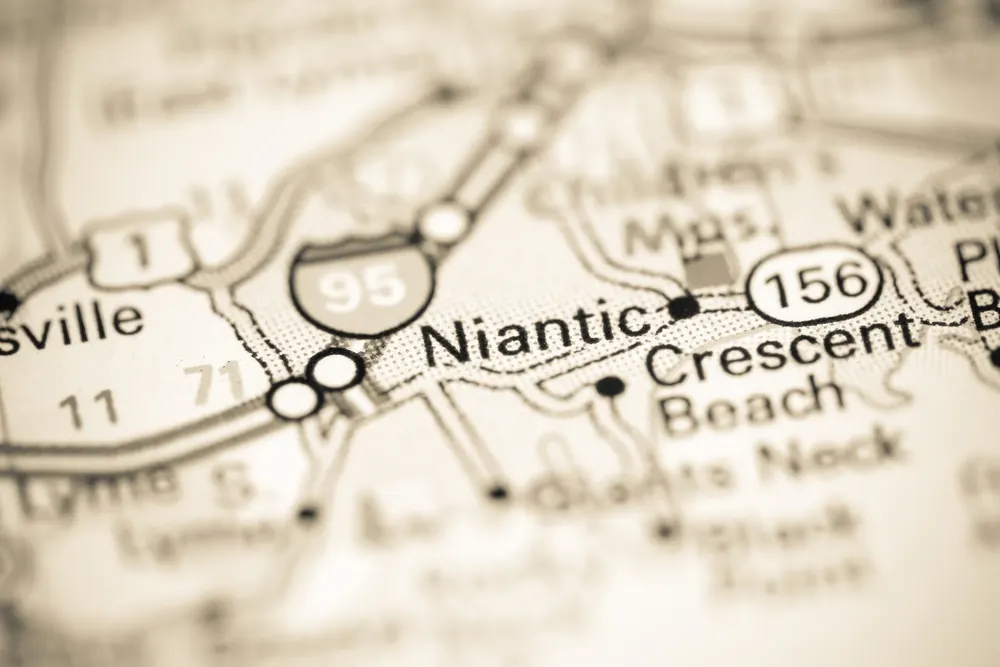 Are the beaches in Niantic CT public?
Niantic has some of the most beautiful beaches in Connecticut. Not all of them can be accessed by the public, though.
The Niantic beaches that are on this list, though, are open to the public.
Are the beaches in Niantic CT free?
Niantic Beaches, unfortunately, do require parking passes, which are not free.
For residents, though, a parking pass for the season is relatively nominal.
Passes for non-residents are quite a bit more. The full list of prices can be found here.
3 beautiful beaches in Niantic CT
One of our favorite beaches in Niantic, CT is called Hole in the Wall Beach.
It's smaller and it's usually not too crowded to enjoy, even in the middle of the summer.
One of the things my kids enjoy about this Niantic beach is its proximity to Gum Drops & Lollipops, a fun ice cream, burger, and candy shop.
Hole in the Wall is next to the Niantic Boardwalk, which is great.
It's nice to take a scenic stroll up and down the Boardwalk, then relax at the beach.
Hole in the Wall Beach is open from 8am – 8:30 pm and the Boardwalk can be enjoyed any time.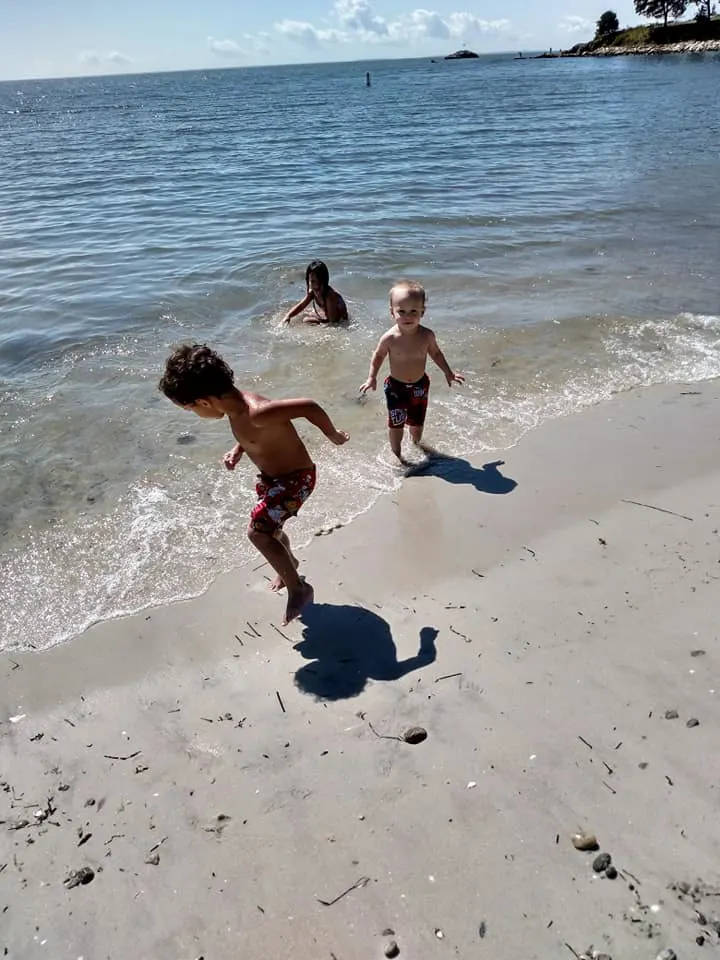 Niantic Bay Beach
At the far side of the Niantic Boardwalk is a larger beach called Niantic Bay Beach, or simply Niantic Beach.
Niantic Beach can be accessed via the parking area at Hole in the Wall Beach or at the Cini Park entrance.
If you decide to park at Hole in the Wall, you will have to walk quite a ways down the Boardwalk to get to Niantic Bay Beach, however.
Many locals and vacationers prefer Niantic Bay Beach due to its larger size and the fact that there is a lifeguard on duty often during the peak season.
Niantic Bay Beach, unlike the other beaches on this list, does not have any shady spots nearby.
So, make sure to bring a beach umbrella along for your visit.
Crescent Beach at McCook Point
Crescent Beach is a favorite of both tourists and locals. Its soft, white sand and stunning views of the Long Island Sound make for a perfect day trip.
Up the hill from Crescent Beach is McCook Point Park, or "McCooks" as locals call it.
The park has a playground with multiple playscapes and there are covered pavilions and a nice field that overlooks Hole in the Wall Beach.
Festivals and other events are often held at McCook Point.
Crescent Beach is open from 8am – 8pm and parking pass information can be found here.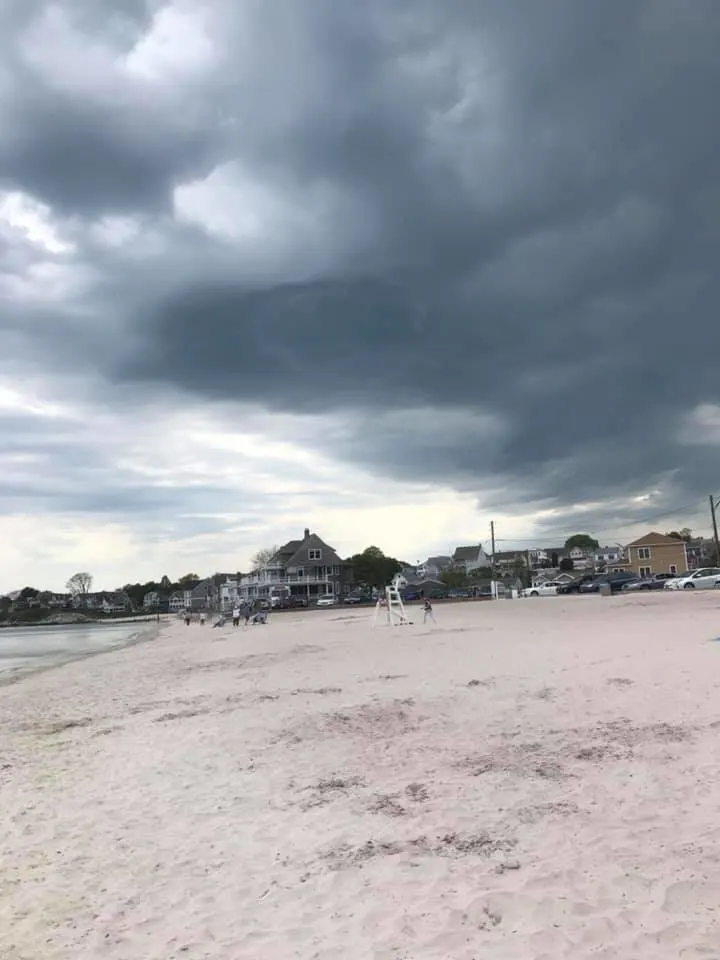 If you visit the Niantic beaches during the off-season, your leashed dogs are welcome.
Otherwise, you'll have to leave your pups at home. If you're looking for beaches that are more dog-friendly, click here.
I hope you enjoy the beaches in Niantic as much as my family does.
The Village is as amazing as the beaches. So, don't forget to do a little shopping and dining while you're here!