Are you looking for some fun and unique restaurants in CT? Ones where you can celebrate an adult birthday?
Or maybe you're trying to find a restaurant to take out-of-town guests – something unusual.
Something that will leave your guests feeling like they had more of an experience than just a simple meal.
If that's you, you've come to the right place.
I've put together a list of the 11 most unusual, fun, novel, and unique restaurants in CT.
So, let's get right to the list!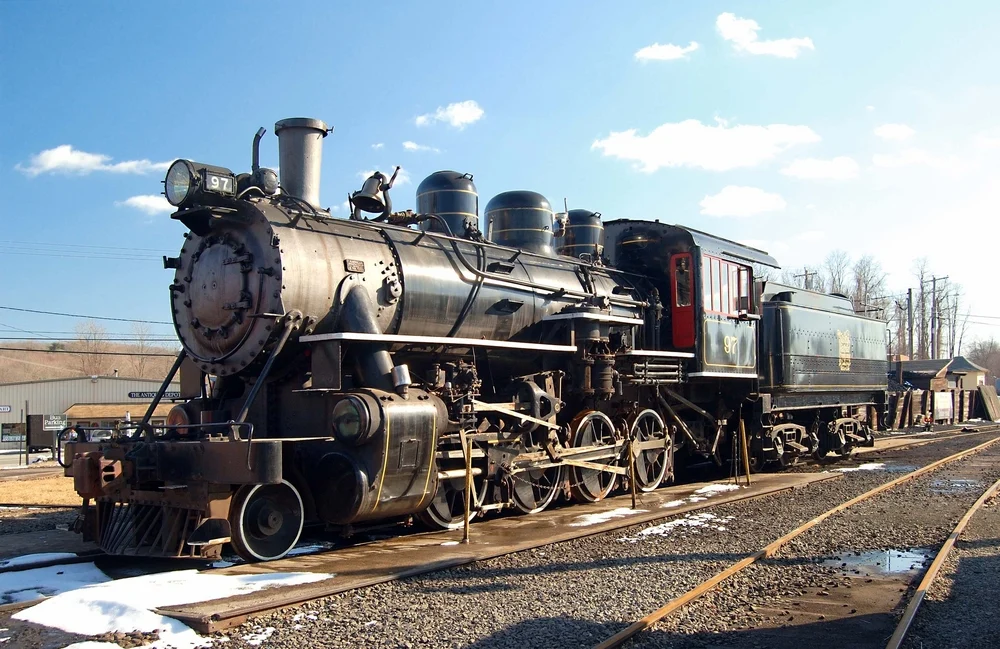 11 fun & unique restaurants in CT
One of the coolest and most unique dining experiences in CT can be found in Essex at the Essex Steam Train & Riverboat.
You can experience a 4-course meal on a beautifully restored dining train.
The train ride lasts about 2.5 hours and includes a prefix appetizer, salad, rolls, coffee and tea, and main dishes such as prime rib or ravioli.
Address: 1 Railroad Ave., Essex, CT
I Know You Know in New Britain is a speakeasy-style bar that has
To get in, you need to get a secret code from the restaurant's social media.
Put the code in and a bookcase will open up to let you into the secret lounge – very cool.
I Know You Know is available for private bookings. So, if want something unique for an adult party, you can have the whole place to yourself.
While this is a cocktail bar. there are plenty of delicious appetizers served here.
Address: 67 Arch St., New Britain, CT 06051
Place 2 Be has several locations in the state, however, the West Hartford location is one of our favorite unique restaurants in CT.
The atmosphere here is like nowhere else. There are bucket seats, a bathtub, and super fun decor throughout.
The food here is great, as well, and the setup is designed for minimal staff/patron interaction. Everything is done over your smartphone.
You can order what you want and enjoy your meal company and the atmosphere.
You will likely need to put yourself on the waitlist a couple of hours prior to coming here or make reservations – everyone wants to come here.
Address: 50 Memorial Drive, West Hartford, CT
Goodfellas is one of Connecticut's best and most popular Italian restaurants and their new venture, Encore, is something totally unique.
Here, you get the same old-time gangster feeling that you get with the original restaurant, but in an over-the-top fine-dining atmosphere.
If you want the original Goodfellas experience, that's a unique one, too!
There are TVs all over the walls that play old-time gangster movies.
That location is in New Haven, as well.
Address: 702 State Street, New Haven, CT
Aquila's Nest Vineyards is one of Connecticut's most popular wineries.
If you're looking for a fancy and unique dining experience, you can reserve a pergola, igloo, gazebo, firepit, or lawn table where you can drink some of the best wines and live music that Connecticut has to offer.
While this is not technically a restaurant, they always have a food truck on site.
Address: 56 Pole Bridge Road, Newtown, CT
If you love German food, great beer, and a fun, unique atmosphere, you need to check out East Side Restaurant in New Britain.
This is one of the state's most popular unique dining spots, with its traditional German food and atmosphere.
Address: 131 Dwight Street, New Britain, CT
Are you in the mood for something fancy, as well as unique?
Looking for a place where it feels like they're rolling out the red carpet for you when you walk in?
Walk into The Luke's Brasserie and get handed a glass of champagne for your walk to your table.
This place is over-the-top fine dining at its very best.
If you're in the mood to dress up in your fanciest clothes and do something unique, this is your place.
Address: 261 College Street, New Haven, CT
If you're looking for more of a laid back unique experience, The Place Restaurant in Guilford has a nice experience waiting for you.
Come sit outside, eating at tree stump tables and watch the chefs cook your dinner over an open fire.
This clambake-style atmosphere is BYOB, which is really unique, too.
Everyone who comes here raves about it.
Address: 901 Boston Post Rd., Guilford, CT
Texas de Brazil offers some of the most delicious food, as well as unique experiences – churrasco!
Here, you will have a chef come to your table and carve some of the most delicious, slow-roasted meat.
This is a rare experience for a CT restaurant and if you're looking to take special guests out to dinner, I highly suggest this experience.
Address: 91 Westfarms Mall, Hartford, CT
If you're looking for a unique dining experience that's great for a date night or special out-of-town guests, Mill on the River in South Windsor is your place.
Here, you can dine on a bridge overlooking a beautiful river and waterfall.
There are also other unique outdoor seating options here.
Address: 989 Ellington Road, South Windsor, CT
If you tell anyone that you're looking for unique restaurants in CT, one of the most common recommendations you'll get is Cava in Southington.
The decor and atmosphere here are like no other place you've been.
From the stone walls to the backlit bar area, you'll be blown away by this place.
I will say that Cava is not cheap and is not known for the quality of its food.
People still come here for the unusual decor ad experience, though.
Address: 1615 West Street, Southington, CT
---
There you have it – the 11 best unusual, interesting, and unique restaurants in CT.
The dining experiences offered by these places are unforgettable.
Is your favorite unique eating spot on this list?
If not, let us know in the comments!