We all love our four-legged friends. It's hard to plan family vacations, or plan to leave town for a bit and find that we can't take our dogs with us!
Beaches are popular for not allowing dogs – they have their reasons but sometimes we just want to have fun with our dogs!
Connecticut has some beautiful beaches with gorgeous waters and amazing amenities, so the few that allow dogs have to be talked about!
It may seem hard to find, but we have the best dog-friendly beaches in CT right here for you.
Hopefully, one of them is nearby you so you won't have to go far. But hey, a day trip might not be so bad, especially if you can bring your dog with you!
Not only are dogs allowed here, but some of the beaches really keep your dogs in mind and have accommodations for you both.
So, you definitely want to keep reading on and check out the 7 best dog-friendly beaches in CT.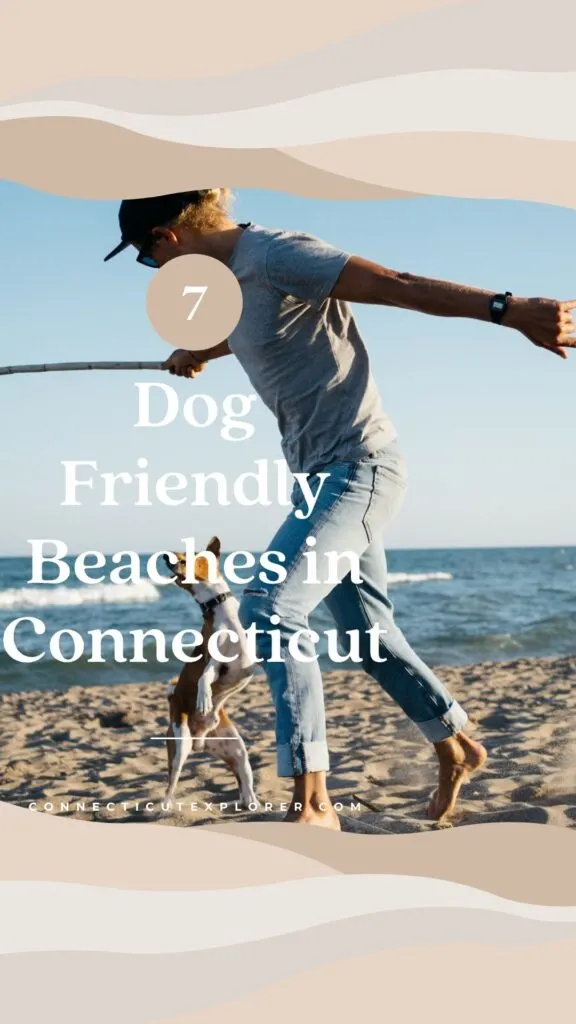 Top 7 dog-friendly beaches in CT
1. Compo Beach- Westport, Connecticut
Westport, Connecticut is nearly a beach town on its own. Since it is right along the Long Island Sound, it's easy to find a water-facing spot to check out.
Compo Beach is right in the center of a 29-acre park that is nestled along the Long Island Sound and borders the Saugatuck River.
They are dog friendly, of course, and dogs are welcome from October through to March.
They require leashes, but they have on and off-leash designated spots throughout the beach.
Compo Beach has benches already there for you, so when you need a rest from a game of fetch, you won't have to go far.
Pack your own snacks, or enjoy their concessions and dining areas. Restrooms are on-site, as well as trash bins for removing your dog's waste.
2. Ned Dimes Marina- Westport, Connecticut
The Ned Dimes Marina is technically the cousin of Compo Beach. It faces the Long Island Sound, so it has the same crisp ocean view and proximity to the Saugatuck River.
They are dog friendly as well, and pet-friendly as a whole. They even host pet fundraisers every year!
The Ned Dimes Marina is great to walk along because of the ease and gorgeous skyline views, especially when it is nearing sunset.
Dogs should be leashed, and the norm in Connecticut is generally to leash them anyhow!
3. Hammonasset Beach State Park- Madison, Connecticut
Madison is also a small town in Connecticut, so the Hammonasset Beach State Park is their biggest attraction.
The beach takes up 2 miles of the Long Island Sound, with beach property open to the public.
Their vacation rentals are easier to acquire because of their proximity to the beach, too.
The picnic areas, bike paths, ball fields, and nature trails are all open for you and your dog to have some fun.
At the beach, dogs are allowed from November through to April.
The Hammonasset Beach State Park is a huge perk because, while it's open year-round, the off-season leaves it less crowded and the perfect escape from daily life!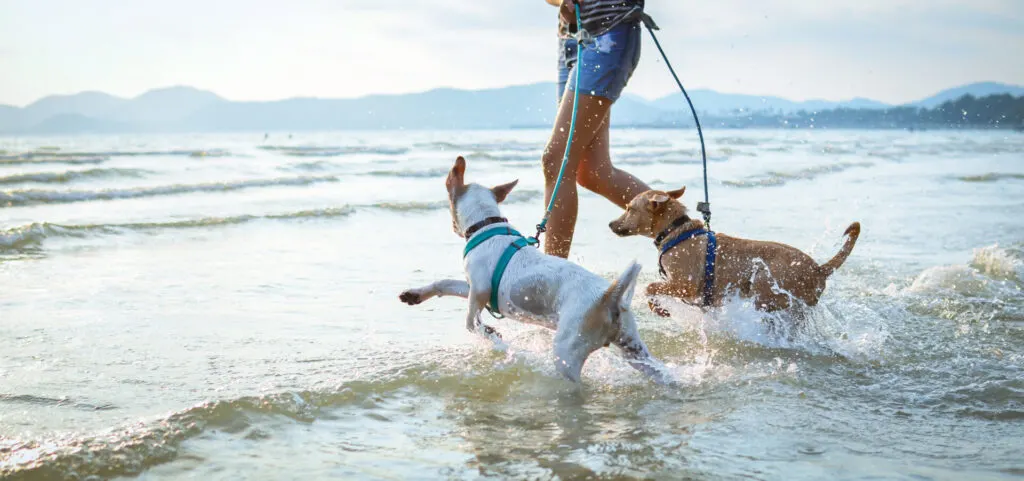 4. Jennings Dog Beach- Fairfield, Connecticut
Starting in October, dogs are welcome at Jennings Dog Beach until March.
This is one of the few off-leash dog beaches in the city, so it is very popular for those who like to let their dogs be out and free.
Jennings Dog Beach is very enjoyable, and attracts people from neighboring cities with its many acres, making it the biggest beach in Fairfield.
The restroom and concessions amenities make it easier to spend the whole day having some beach fun.
5. Fairfield Town Marina- Fairfield, Connecticut
The Town Marina is nestled within the Jennings Dog Beach area. The beach is dog-friendly, and at the Town Marina, your dogs are welcome as well.
You can still go out on the water without getting all wet with their boat rentals.
You can rent one for the whole afternoon to check out the waves, or stay dry at the dog park close to the beach.
Parking is also free here!
6. Mixville Recreation Area- Cheshire, Connecticut
Bring your dog to enjoy some time in a nice, wooded recreation area. The fishing and swimming pond is huge, so with the entire area being dog friendly, nothing is off-limits.
They separate the dog-friendly swimming area from others to be safe, but they are open to the public and to dogs all year.
The off-season parking is free, and summer parking has a small fee.
There are certain areas where the dog must be leashed like at the pavilion and picnic area.
The Mixville Recreation Area has some simple trails to follow that go through the woods, so if you ever wanted to see more of Cheshire, there are pet-friendly restaurants nearby like Biagio's Osteria!
7. Bluff Point State Park- Groton, Connecticut
Get your outdoor, beach fun all year round at Bluff Point State Park. Their parking is free, and dogs are welcome from October through March.
With over 800 acres of park area, Bluff Point State Park boasts saltwater fishing, boating, hiking, and so much fun to be had.
The hiking trail leads right to the bluff where you can view the sound, that's an amazing view!
Your dog will love the sparse woods and shady areas for relaxing, it's perfect for playing a great game of fetch!
The vacation rentals in Groton make it easy to have a long stay, and the city has plenty of other pet-friendly spots like Anthony J's Bistro, and the Buttonwood Farm Ice Cream shop.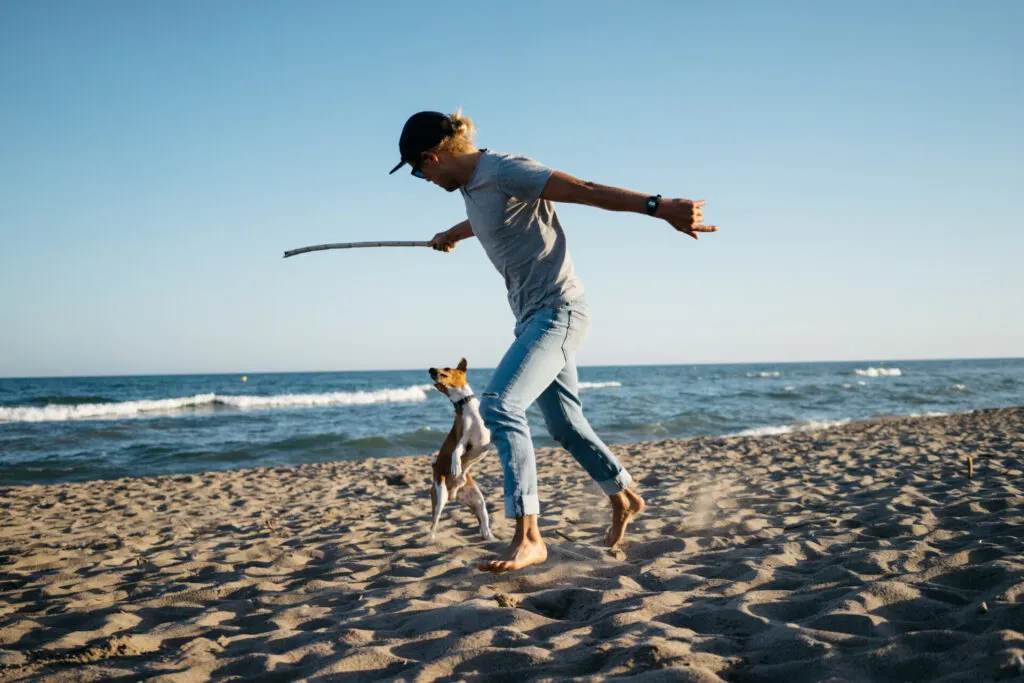 ---
Dog-friendly beaches in CT may be few, but they have plenty to offer and are happy to have you.
It's nice to be able to bring your furry friends with you on vacation, they are family too, and the best dog-friendly beaches in Connecticut treat them that way!