Sometimes the best way to reconnect with your significant other is to leave it all (including the kids) behind for a romantic getaway in the ideal setting. Ignite flames by booking one of our 10 recommended Romantic Connecticut Getaways.
Whether you're looking for a shoreline spot to watch the sunset together, the ideal area packed with fun and good eats, or some privacy together to forget it all – we have something here for you. Browse our recommended 10 Romantic Connecticut Getaways below!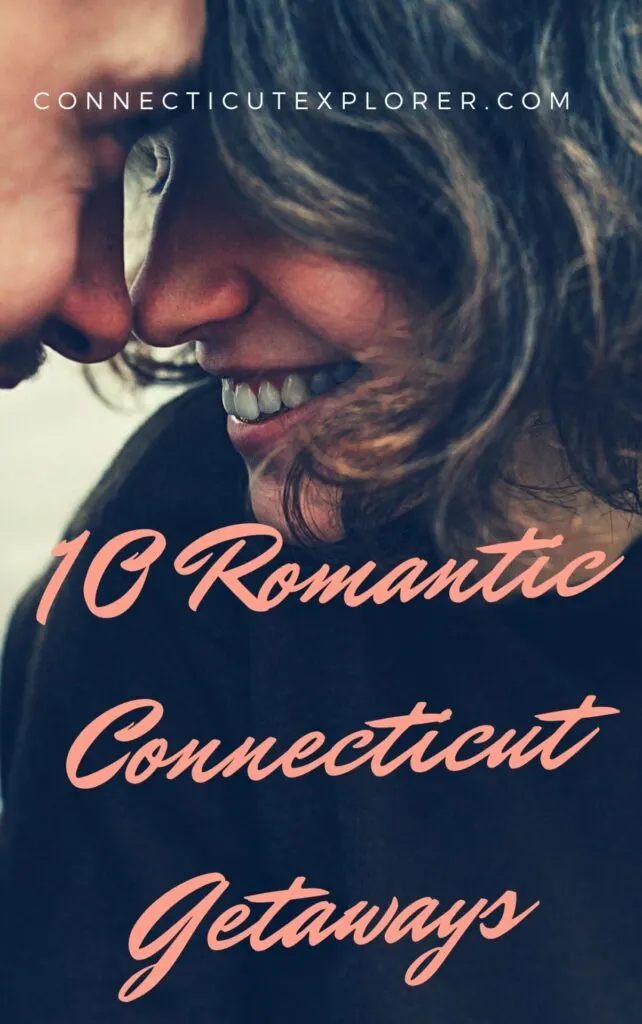 Top 10 Romantic Connecticut Getaways
1. The Inn at Stonington – Stonington, CT
Looking for an ideal waterfront getaway? The Inn at Stonington has everything you'll need for your romantic getaway. Take in all that Stonington and nearby historic Mystic have to offer.
Located just minutes away from award-winning restaurants, small art galleries, and coastal shops you and your loved ones will love every minute of this top romantic CT destination.
60 Water Street, Stonington, CT
2. The Inn at GrayBarns – Norwalk, CT
Voted one of the top romantic getaways in New England by Town & Country Magazine, the Inn at GrayBarns is known for hosting romantic weddings – so what better place for you and your loved one to escape to! Located on the Silvermine River the Inn offers food, drink, and relaxing views for all your alone-time needs.
194 Perry Avenue, Norwalk, CT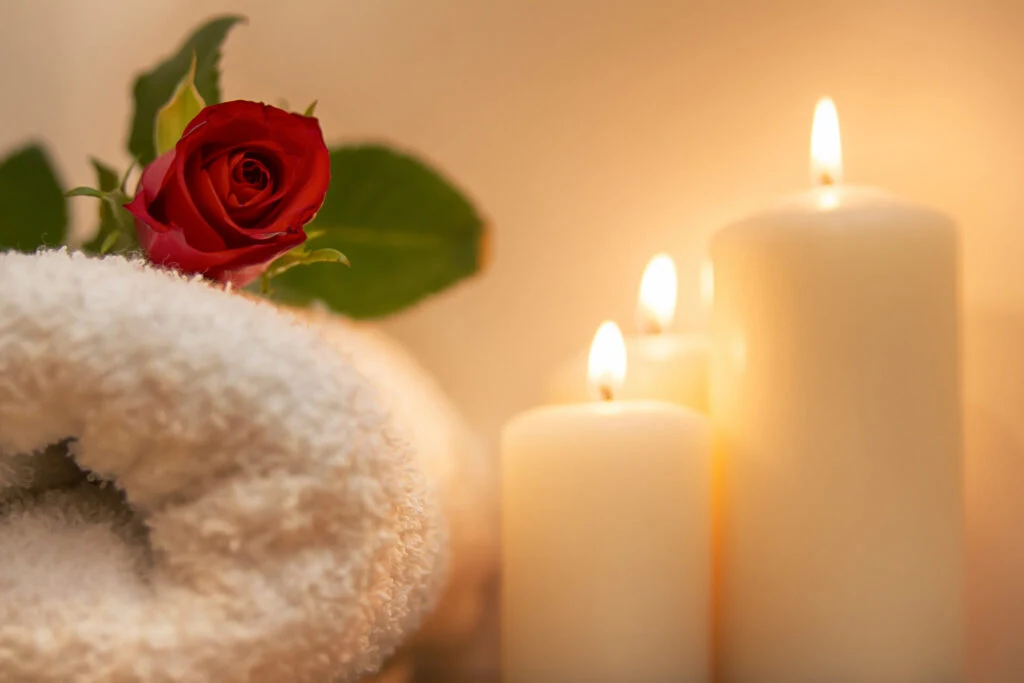 3. The Spa at Norwich Inn – Norwich, CT
Escape to the beautiful grounds of the Norwich Inn and be sure to book your couples massage in advance. Slip into the coziest robes in Connecticut as you each are pampered by the best of the best at this top romantic destination in Connecticut.
Dine-in at their fine-dining restaurant on the premises and cozy up by your in-room fire before your next round of couples pampering.
607 West Thames Street, Norwich, CT
4. Winvian Farm – Morris, CT
Set amongst the rolling Litchfield Hills, Winvian Farms offers 18 romantic luxury resort cottages designed to help you escape from the everyday and recharge. Visit their on-site restaurant for a charming and award-winning dining experience. Looking for something unique?
Winvian offers an intimate Tree House you'll have to see to believe it is in Connecticut. Don't forget to check out the spa while you're there!
155 Alain White Road, Morris, CT
5. Griswold Inn – Essex, CT
One of the oldest taverns still operating in the United States, the Griswold Inn is located steps away from the mouth of the Connecticut River along the CT shoreline.
Stay in one of their deluxe suites boasting a fireplace, champagne upon arrival, and complimentary breakfast in bed – or eat in the historic Griswold tavern! Known for hosting a popular evening summer concert series, the Griswold Inn is beloved by locals and yearly travelers alike for its history and romantic ambiance.
36 Main Street, Essex, CT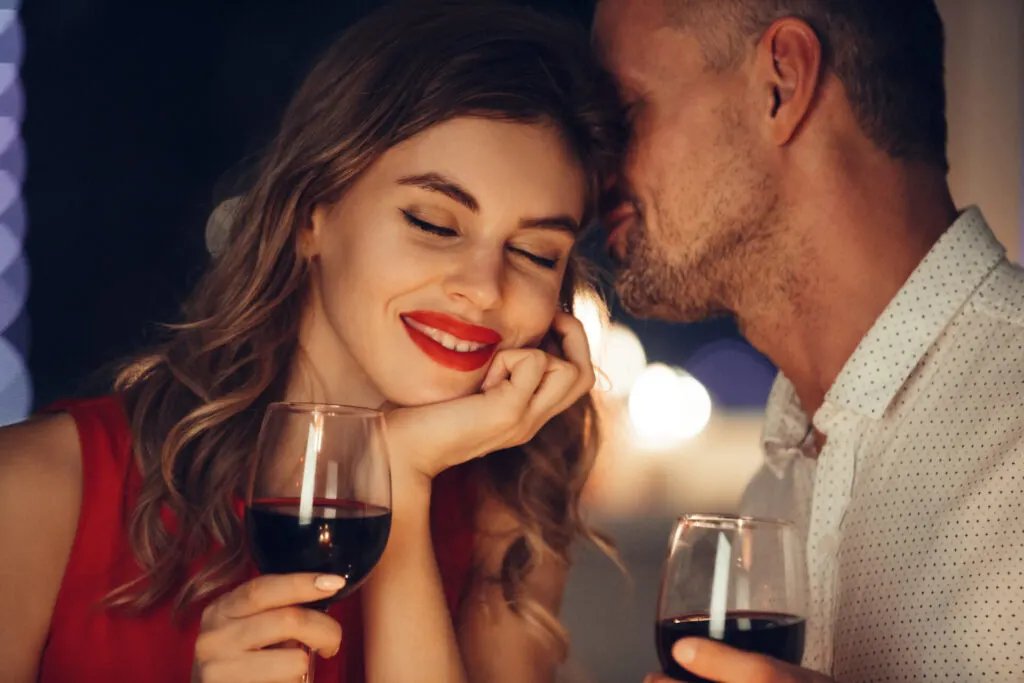 6. Whaler's Inn – Mystic, CT
Located in historic Mystic Connecticut, Whaler's Inn offers the perfect location amongst the quaint downtown Mystic area. Watch the sunset from your room or stroll down to several award-winning restaurants just steps away for the perfect weekend getaway.
The contemporary interior offers a relaxing experience from the moment you arrive. Be sure to inquire about their couple's packages to get the most out of your escape!
20 East Main Street, Mystic, CT
7. Saybrook Point Inn & Spa – Old Saybrook, CT
Voted by Connecticut Magazine as the state's "Most Romantic Place to Stay" – the Saybrook Inn provides incredible vistas of the Connecticut River and Long Island Sound from your room.
Enjoy the sunset together from your deck that seems to float just above the water. Relax together with a couples massage at the spa and then unwind with dinner at Fresh Salt restaurant located right on the water.
2 Bridge Street, Old Saybrook, CT
8. The Inn at Harbor Hill Marina – Niantic, CT
Stroll along the Niantic Bay Boardwalk after evening dinner and drinks at one of Niantic's charming main street restaurants. Or stay in together with the in-room fireplace and watch the sunset over the marina.
Step out onto your private deck and watch the waves lap the boats in the marina or step outside on their sprawling lawn with a cocktail for the perfect quiet retreat. The Inn at Harbor Hill Marina is your ideal getaway for an impeccable weekend away.
60 Grand Street, Niantic, CT
9. Mohegan Sun – Uncasville, CT
If you and your loved one are looking for one-on-one time packed with options Mohegan Sun is the destination for your next romantic getaway. Room packages can be customized to include champagne upon arrival, spa packages, and much more.
Swim, gamble, see a show, everything you need just steps away from your room.
1 Mohegan Sun Boulevard, Uncasville, CT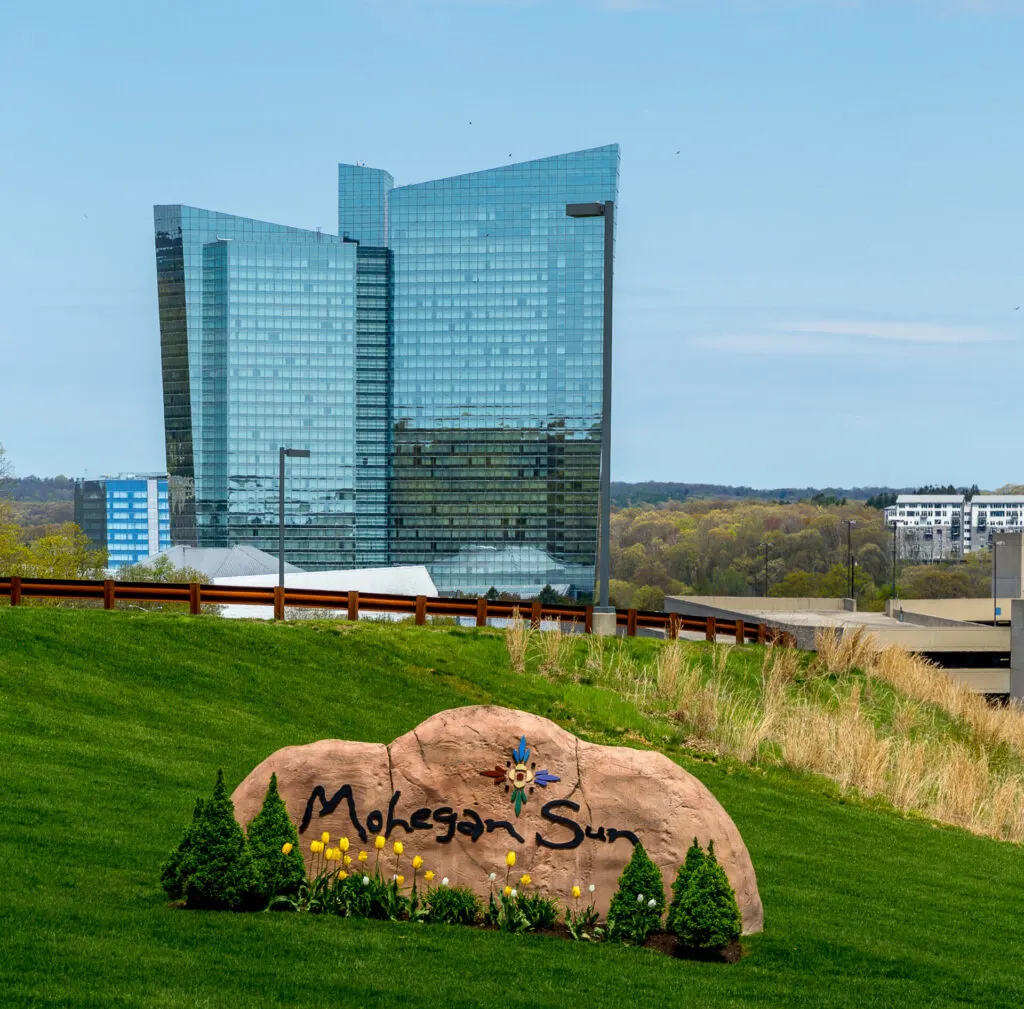 10. Interlaken Inn – Lakeville, CT
Perfect for any time of year. Relax at this romantic inn in Lakeville Connecticut boasting spa services, dining, horseback riding, and so much more.
If you're booking in the summer be sure to check out their Vineyard and Winery package that comes with complimentary wine tasting and vineyard visits in the area.
74 Interlaken Road, Lakeville, CT
Whether you're looking for a cozy place to take a new love or somewhere special to go with someone who has had your heart for the long haul, these 10 romantic Connecticut getaways will make any couple feel like they're on top of the world – even if just for a weekend.