Connecticut is covered in some of the most beautiful natural landscapes in New England. Connecticut also has some of the most amazing botanical gardens in the northeast, as well.
If you're looking for a calming place to walk while you take in some beautiful natural scenery, any one of the 11 botanical gardens on this list will fit your needs.
These gardens are gorgeous year-round, however, spring and summer generally bring some of the more spectacular shrubs and flowers to life at these spots.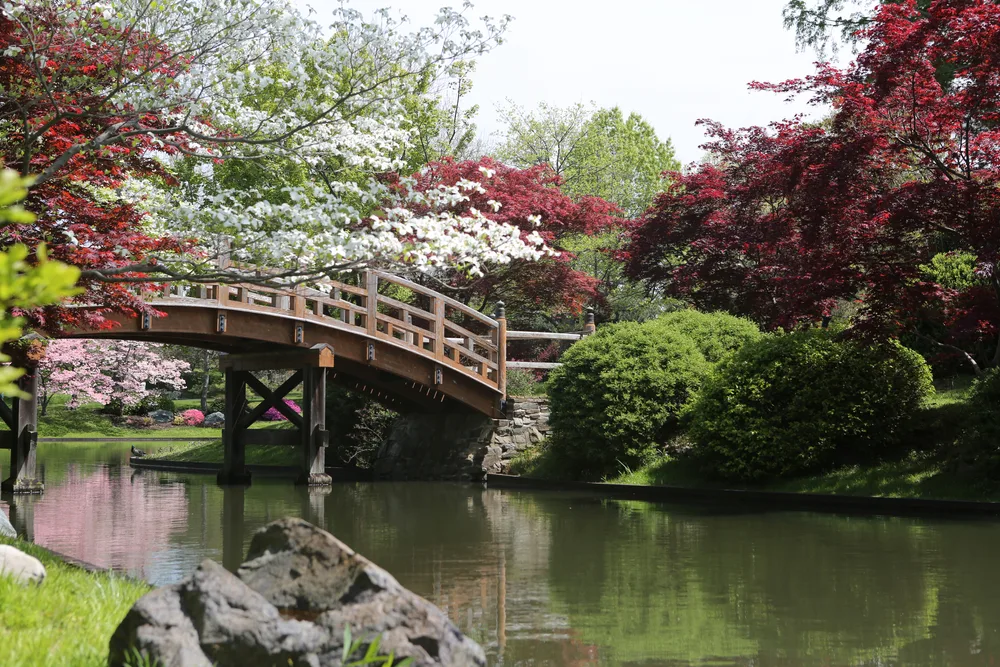 11 beautiful Connecticut botanical gardens
Elizabeth Park is arguably one of the most beautiful Connecticut botanical gardens.
The grounds of Elizabeth Park actually feature one of the largest rose gardens in the country.
You will also find a second rose garden here, as well as a hosta garden, tulip garden, rock garden, and horticultural gardens.
The botanical gardens at Elizabeth Park are absolutely beautiful and free to the public 365 days a year.
The grounds are great for walking, biking, and picnicking and there is a wonderful restaurant, the Pond House Cafe, on-site.
1561 Asylum Ave, West Hartford, CT 06117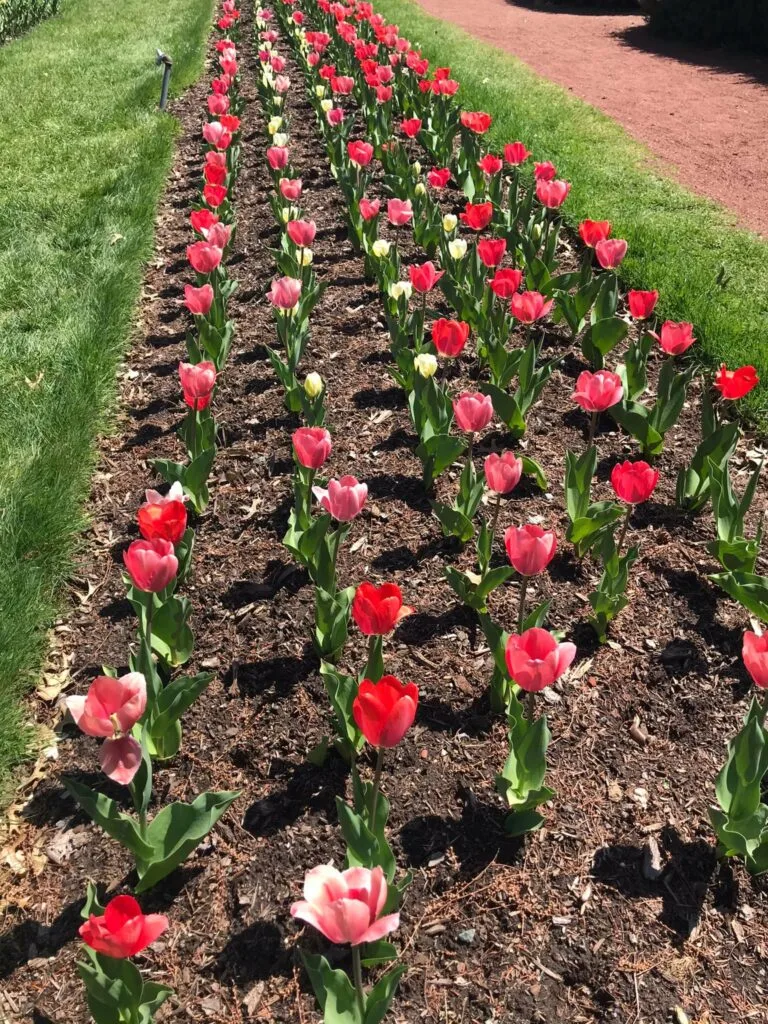 The Connecticut College Arboretum, located in New London, Connecticut, is a 750-acre botanical garden that is a must-see for nature-lovers.
The arboretum contains over 500 species of trees, flowers, and shrubs.
There are many different types of trees and plants found at the arboretum including evergreens, deciduous trees, conifers, and flowering shrubs as well as ferns, grasses, and wildflowers.
Guided tours are offered for free and musical concerts are sometimes held on the grounds, as well.
270 Mohegan Ave, New London, CT 06320
The gardens at Wickham Park are very popular, especially during the summer months.
The grounds at this park are absolutely incredible and popular for outdoor wedding receptions.
The garden has several hundreds of varieties of plant life and is one of the largest public gardens in New England.
There are many gardens to stroll here, including:
The Sensory Garden
The Irish Garden
The Lotus Garden
The Wetlands Garden
And more!
1329 West Middle Turnpike, Manchester, CT
Harkness Park is a beautiful park located in the coastal town of Waterford, CT. Spend the day roaming the grounds and taking in the views of the beautiful gardens.
Along with its gardens and trees, you'll find a lovely field for kite flying, a beach, and plenty of spots for picnicking.
This place is a photography lover's dream!
275 Great Neck Road Waterford, CT 06385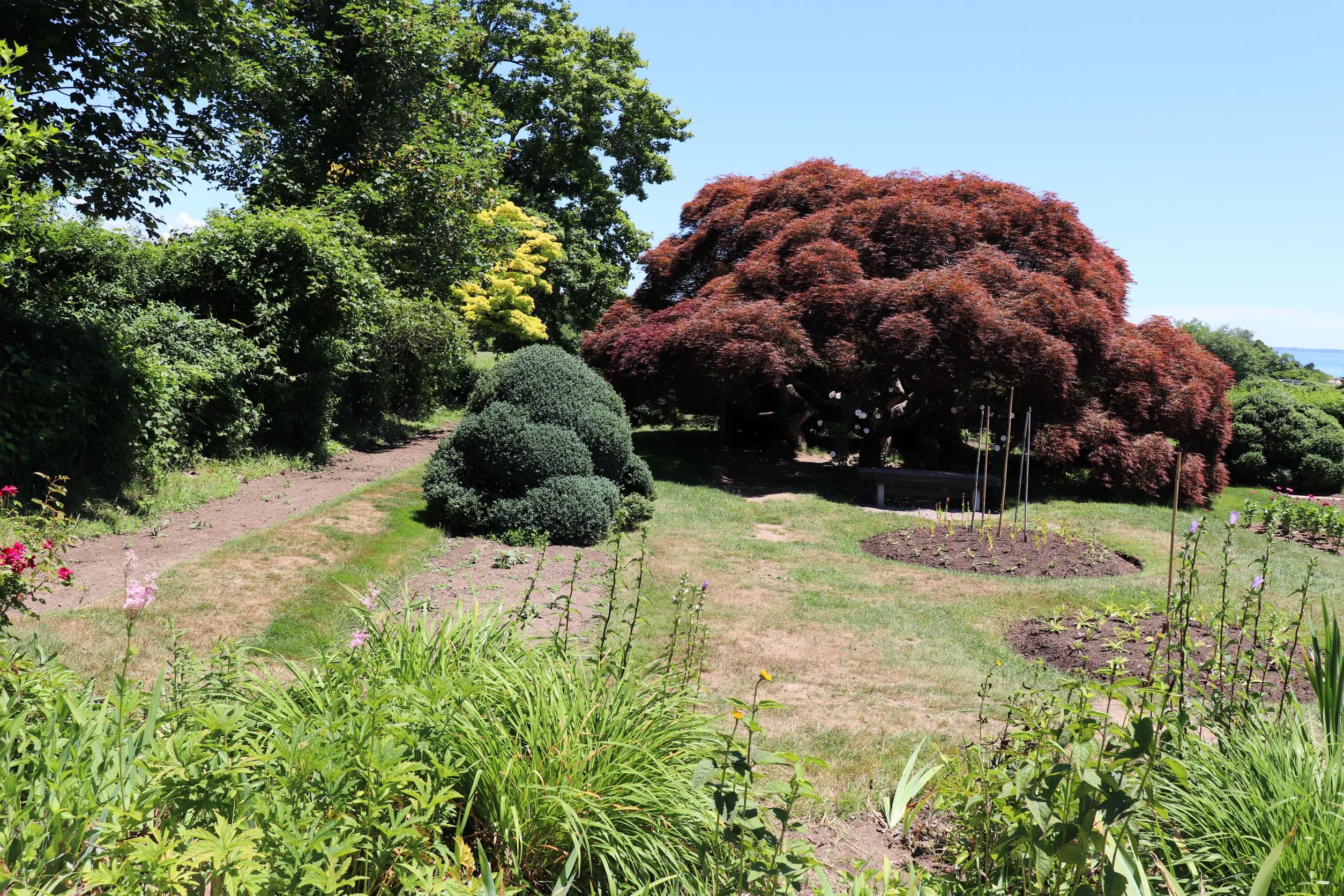 The gardens at the Florence Griswold Museum in Old Lyme, CT are a tribute to one of history's influential women.
The museum's gardens include an old-fashioned garden with flowers, herbs, and shrubs. You'll find a variety of perennials, daylilies, and other beautiful flowers here.
If you are into art museums, as well as botanical gardens, make a day of it and visit the Florence Griswold Museum.
You won't be disappointed.
96 Lyme St, Old Lyme, CT 06371
The Marsh Botanical Gardens at Yale in New Haven is a unique botanical garden that has several different areas to explore, including greenhouses and outdoor gardens.
Take a nature walk and explore the massive variety of trees or learn about the carnivorous plants and cacti.
265 Mansfield St, New Haven, CT 06511
The gardens at Meigs Point Nature Center are an incredible, but often overlooked, feature at Hammonasset Beach State Park in Madison, CT.
Here, you'll find 10 themed gardens filled with native Connecticut plant species.
The garden that attracts the most visitors, as well as the most wildlife, is the Friendship Pond Garden.
1288 Boston Post Rd, Madison, CT 06443
Gertrude Jekyll Gardens is a beautiful, secluded botanical garden that's located in Woodbury, Connecticut.
Tour the Glebe House and stroll through the gardens to experience a taste of life in the 1800s.
This botanical garden is similar to the Gertrude Jekyll Gardens located in England, with its English-style borders and foundation plantings.
49 Hollow Road, Woodbury, CT 06798
The Ecology and Evolutionary Conservatory and Gardens is a huge greenhouse and outdoor green space on the campus of the University of Connecticut.
It contains more than 5,000 plants that can be found both outside and within the massive greenhouse.
It's located behind Torrey Life Sciences Building and is open from Mondays through Fridays only.
75 N. Eagleville Road, Storrs, CT 06269
Hollister House Garden is a beautiful outdoor living space in Connecticut that is located in the gorgeous Litchfield Hills area.
Here, you'll find walking paths through multiple gardens filled with beautiful flowers and fragrant herbs. This is truly a spectacular place!
Reservations are not required for entry into the gardens, but there is a small entry fee.
300 Nettleton Hollow Rd, Washington, CT 06793
The Bartlett Arboretum and Gardens is a public botanical garden located in Stamford, Connecticut.
This is another of Connecticut's free and open-to-the-public green spaces.
The arboretum contains 12 unique gardens and hundreds of varieties of trees, shrubs, and flowers from Connecticut and around the world.
Events and classes are held here, as well. Check out the website for more information and for help planning your visit.
151 Brookdale Rd, Stamford, CT 06903
There you have it – 11 spectacular Connecticut botanical gardens that are open to the public!