If you are on the lookout for a fun, free, and family-friendly public beach in CT, you should check out Esker Point Beach in Groton.
This is one of my favorite beaches in the Groton area for many reasons and I think it's worth a visit for anyone, especially families with young kids.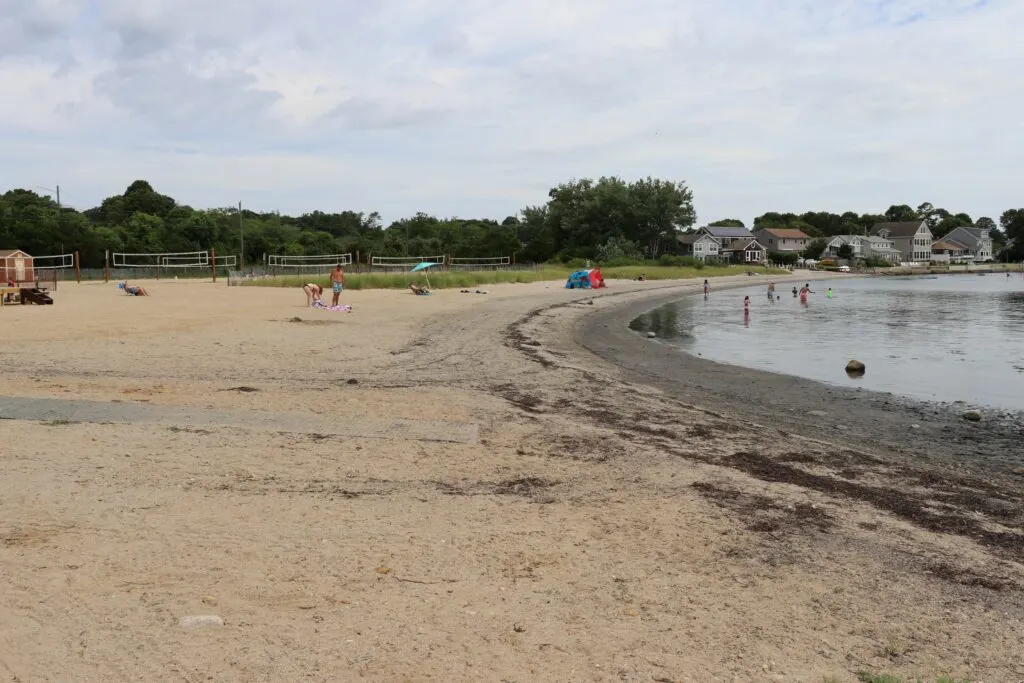 Where is Esker Point Beach in Groton?
Esker Point Beach in Groton is located on Groton Long Point Road, between the Tidal Marsh and the Lower Lagoon on Esker Bay.
It's a man-made beach that runs a length of about 600 ft along Esker Bay.
Parking here is free and there is no fee for visiting the beach.
Activities and Facilities at Esker Point Beach
Esker Point Beach is a great little spot for CT's favorite summer activities.
Swimming
There is no lifeguard on duty here, however, due to its geographic location, waves aren't generally a problem. Normal water safety, of course, should be observed.
The shore is covered in small rocks and ocean debris. If you've got tender feet, water shoes aren't a bad idea at this beach.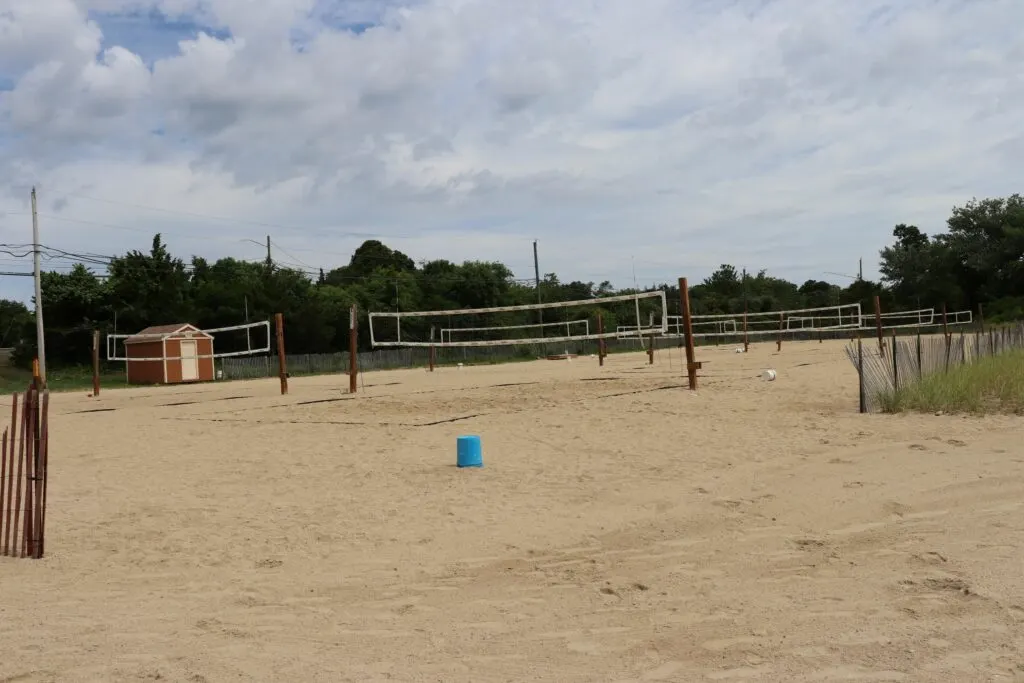 Picnicking
There is a lovely shaded picnic area with tables and grills. There's also a shaved ice truck located right in the parking lot for a cold, sweet treat on the hot summer days.
There are also a few tables outside the restroom/concession area where you can bring a meal to eat.
Volleyball
Esker Point has a great volleyball court. The nets are in decent shape and the sand covering the court is plentiful and super soft.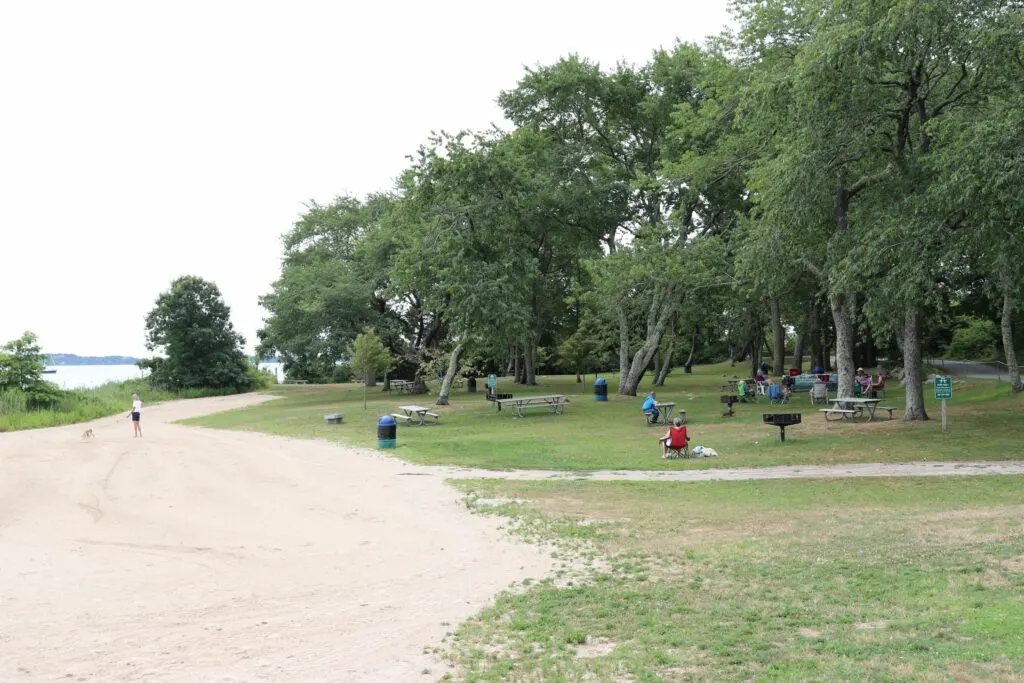 Concerts
Events and concerts, like the Summer Sound Waves Concert Series, take place at the pavilion on the beach.
A parking fee is generally required for special events.
Restrooms
The facilities at Esker Point Beach are "on point". There are outdoor showers and plenty of restrooms and areas where you can towel off and change clothes.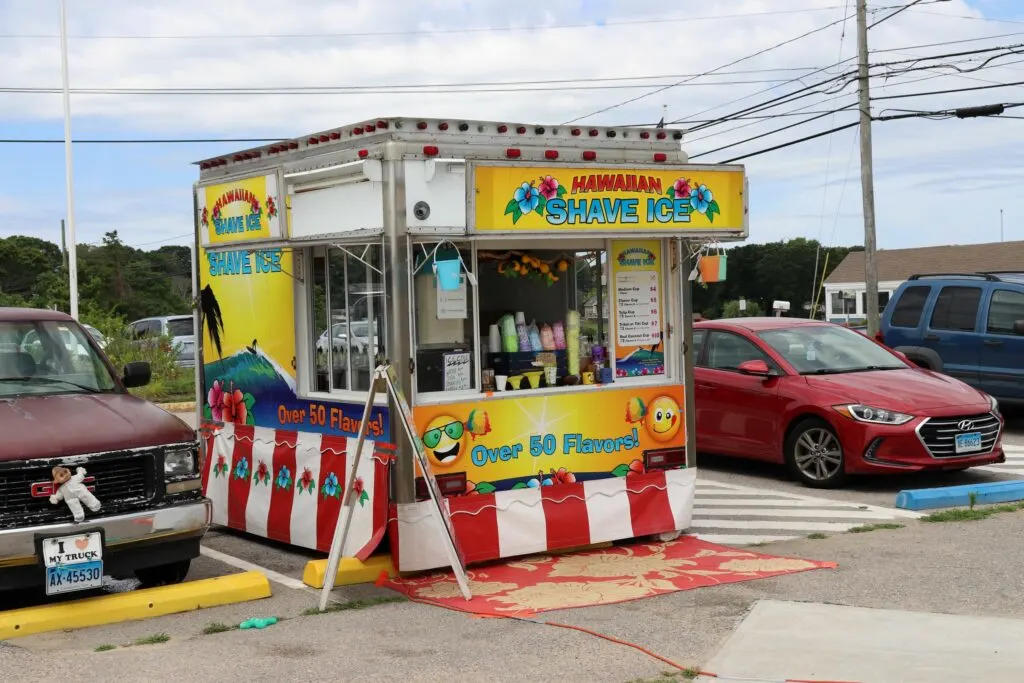 ---
An honorable mention should be given to Esker Point Beach in Groton, CT for its abundance of sand crabs and hermit crabs.
My kids love finding all sorts of crabs and small sea creatures among the small rocks on the right side of the beach area.
Every time we visit, families of kids are always hunting for hermit crabs.
Are dogs allowed at Esker Point Beach?
Esker Point Beach is one of the most dog-friendly beaches in Connecticut.
Dogs are allowed year-round on the beach as long as they are kept leashed.
The exception to this rule is during concerts and other events. No dogs are allowed during any concert or event, leashed or not.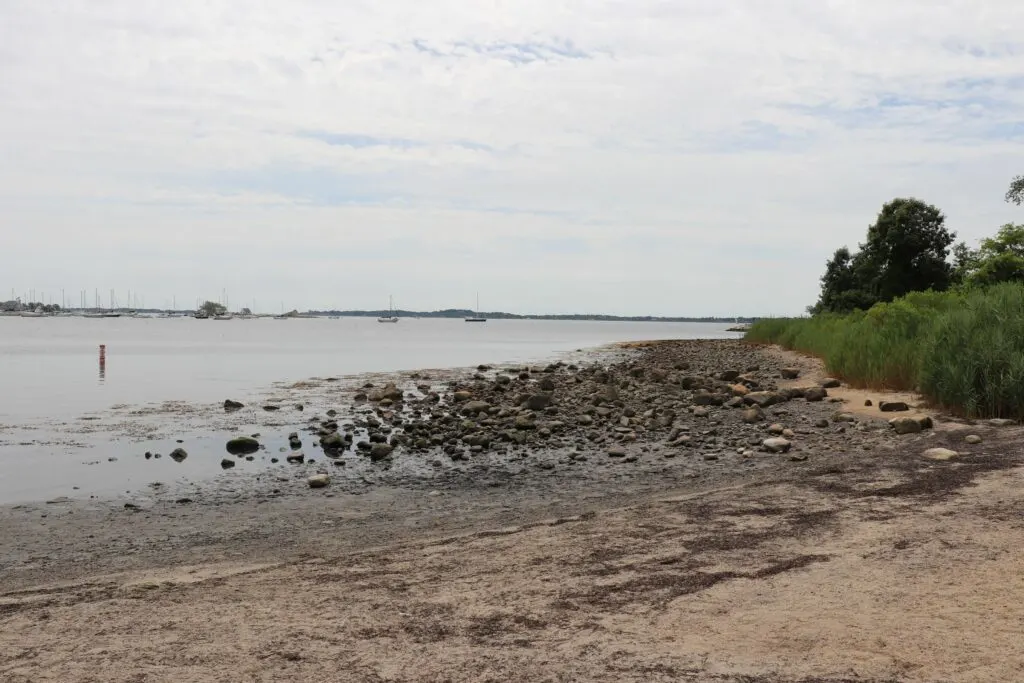 Nearby restaurants
Right across the street from Esker Point Beach, there is a seafood restaurant called The Fisherman at Long Point and towards Tidal Marsh you'll find a great steakhouse called Ford's Black and Blue.
---
There's so much to do around the Groton area and Esker Point Beach is definitely worth a visit if you're looking for some summer fun.
It's not typically crowded unless there's an event going on – it's just a relaxing beach with a beautiful view of the Bay.