We're still in the optimal fun in the sun part of the summer season. Beach camping is a wonderful outdoor activity because you can spend as long as you want at the beach and then set up camp nearby to do it all over again the next day! Places for beach camping in Connecticut are in no short supply, luckily.
Whether you prefer a beach, lake, or river camping, Connecticut has amazing opportunities for all the traditional camping activities to do.
Hiking, river fishing, and general love for nature bring tons of people out to these campsites over the three seasons. Connecticut State Parks are second-to-none, after all.
We hope you are ready for some awesome recommendations because these top 10 places for beach camping in Connecticut will give you some ideas!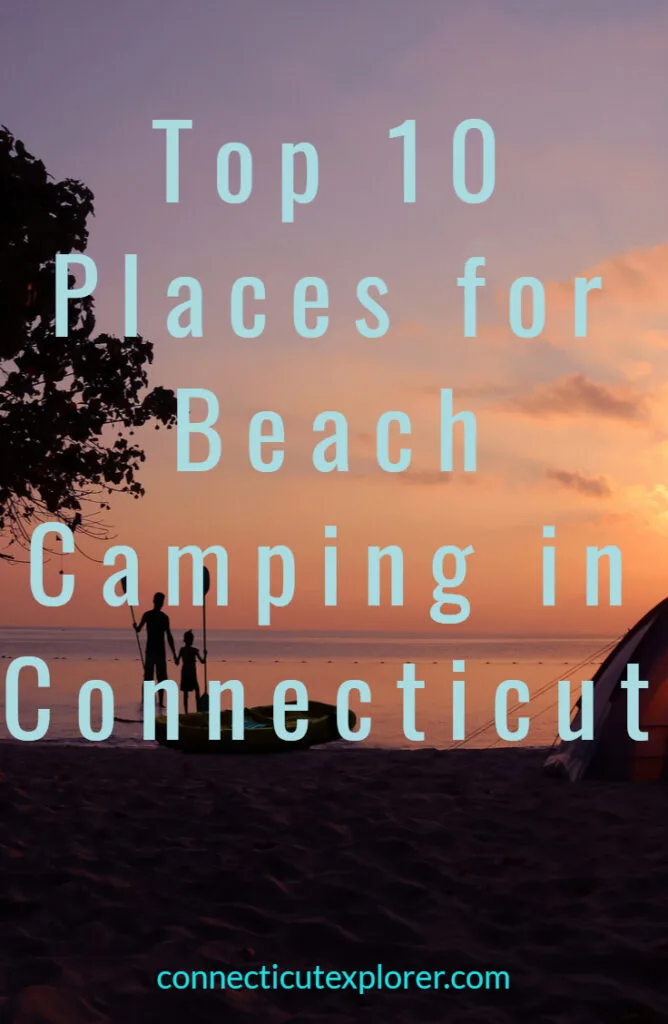 Top 10 places for beach camping in Connecticut
1. Hammonasset Beach State Park- Madison, Connecticut
Connecticut has one of the largest beaches right along Hammonasset, with over 550 campsites, the Hammonasset Beach State Park has plenty of space and plenty to do.
Since it is located right along the beach, Hammonasset gives you beautiful oceanside views and an up-close feel of the waves and sand.
The campsites start at just $20 nightly, so that makes it easier to spend some more time there and make a fun family trip out of it.
With all the modern amenities like drinking water, toilets, and a playground for the kids, you get the traditional feel of camping without having too many complications!
2. Rocky Neck State Park- Rocky Neck, Connecticut
The Rocky Neck State Park puts your right by the Rocky Neck Beach near downtown Niantic.
That's great because while Niantic has lots of shops and restaurants you can check out, the campsites are just a stone's throw away.
Rocky Neck has 160 campsites, all wooded or open, so you can be right by the nature and scenic views of the beach.
They have nature trails you can walk through, or birdwatch at one of the birdwatching sites. The campsites are also affordable, starting at $20 nightly.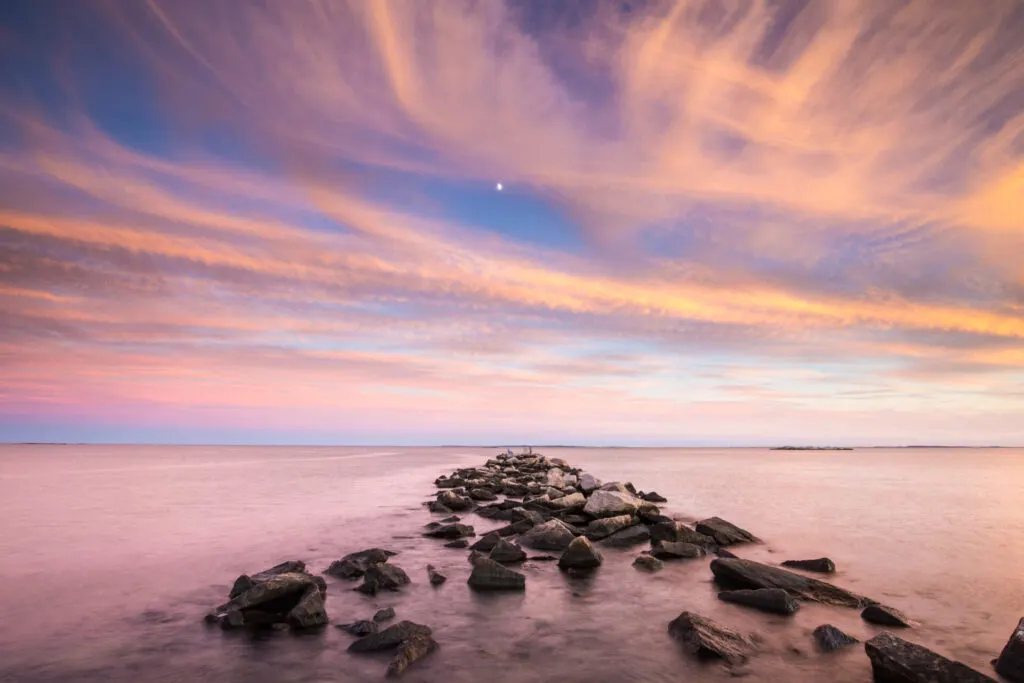 3. Hopeville Pond State Park- Griswold, Connecticut
This huge, wooded area is a gorgeous campsite with serene views of the Hopeville Pond and Pachaug River.
They have over 80 wooded campsites with bathrooms, so you can have all the normal camping fun, but not feel so lost in the wilderness.
They have fishing and swimming areas for visitors, and their hiking trails are maintained and guided so you don't get lost.
The Pachaug State Forest is also one of the best natural areas in Connecticut that are free to visit, so you'll have lots to do if you visit the Hopeville Pond State Park!
4. Lake Waramaug State Park- New Preston, Connecticut
This campground is open from Memorial Day through to Labor Day and has 76 campsites where you can catch the lake view, or be nestled in the woods.
With fishing, boating, and swimming to do, Lake Waramaug State Park has plenty of fun for the family to choose from, and will definitely keep everyone active and busy!
You can rent kayaks or canoes if you don't have your own, so you can go out on the lake to enjoy the scenery up close.
You will definitely want to take some pictures here, as Lake Waramaug has some of the most beautiful nature in Connecticut.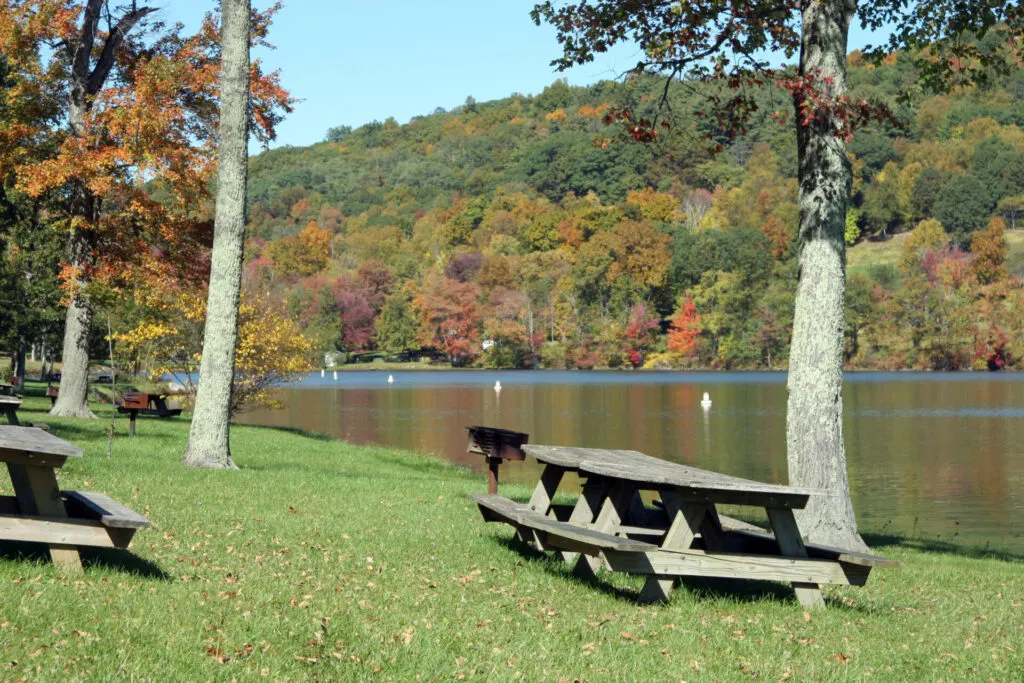 5. American Legion State Forest- Pleasant Valley, Connecticut
Get your fill of rustic cabin scenery and comfy camping at the American Legion State Forest.
The campsite area has 30 wooded campsites, and offers many amenities like a dumping station and bathrooms with showers, as well as a pet allowance of one pet per group!
There are great areas for fishing, while you can't swim in the waters, you can certainly relax by the campground to get a good view of the lake and greenery!
6. Kettletown State Park- Southbury, Connecticut
Right along the Housatonic River, the Kettletown State Park camping site has freshwater fishing, swimming, and picnic spots for you to enjoy your camping time with.
There are over 56 camping spaces that you can choose from, either wooded or open, so have your fun in the sun and then take cover in your camping site!
They also have modern amenities like showers, bathrooms, and dumping stations, so you don't have to worry about bringing your own supplies for cleaning.
Their website has more information on rentals for tents and cabins, too!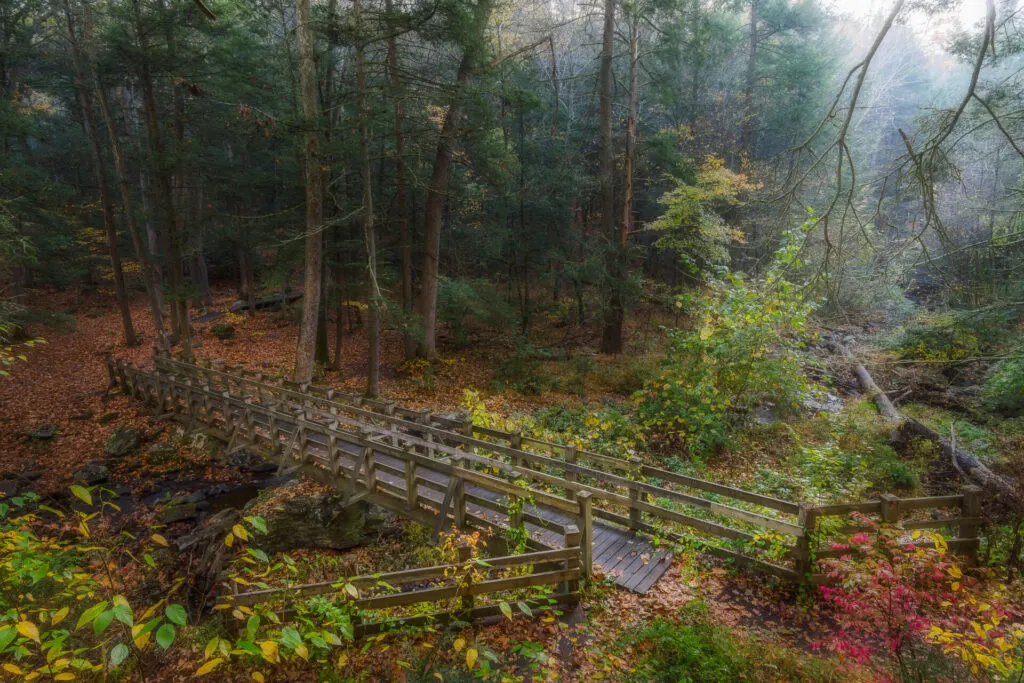 7. West Thompson Lake Campground, North Grosvenor Dale, Connecticut
The West Thompson Lake is a gorgeous, wooded natural area where the West Thompson Lake Campground sits.
Since it is right along the large lake, you have lots of camping activities to do like boating, kayaking, hiking, and fishing! The camping area has 11 campsites equipped with water and electric hookups, and 11 basic campsites without them.
So, if you prefer the traditional camping experience, you can have that too! You can trust they have safe drinking water, showers, and flushable toilets for an easy camping experience!
8. Devil's Hopyard- East Haddam, Connecticut
This awesome state park has a waterfall and cool rock formations that make up the Scotland Schist. You can camp right near the scenic waterfall at their 21 campsites to choose from.
The campsites start at $14 nightly, so it's a wonderful place for camping that's affordable and makes a great longer camping stay.
They have stream fishing, biking, birding, and hiking activities, so Devil's Hopyard is certainly an exciting campground!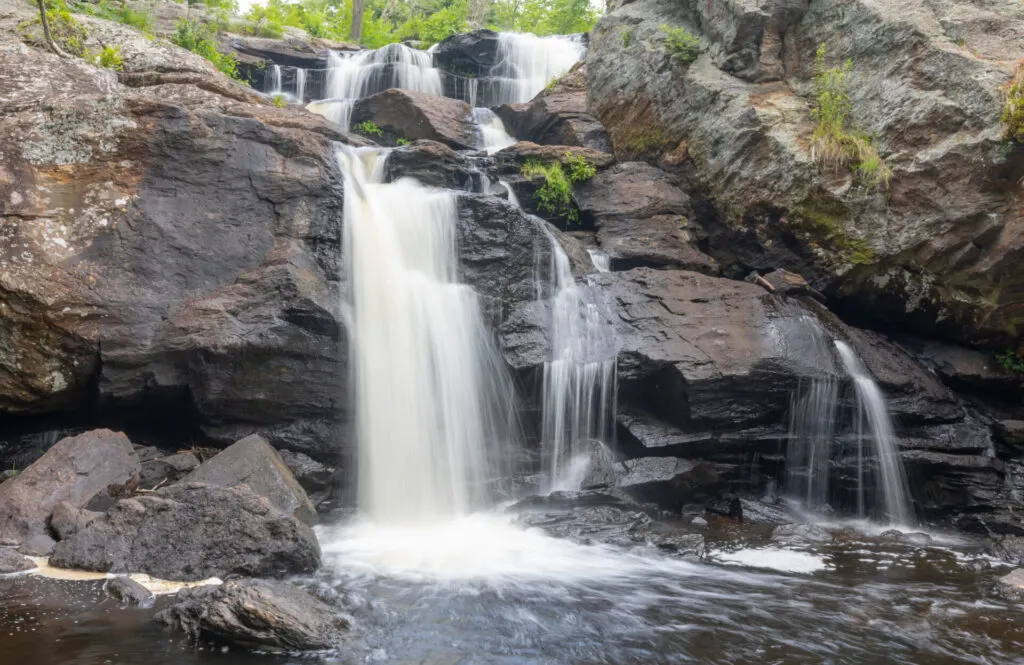 9. Odetah Camping Resort- Bozrah, Connecticut
Is it your first time camping? You won't have any worries here! Odetah Camping Resort is tailored toward first-time campers and more experienced campers, too.
They have lakeside or wooded areas for their campsites, so you can rent one of their cabins, yurts, or bring your own RV or tent.
They have seasonal rentals, modern hookups for electricity and water, and a basketball, tennis court, and swimming pool.
The Odetah Camping Resort will definitely be fun for the whole family!
10. Black Rock State Park- Watertown, Connecticut
Starting in early April, you can take your family and friends out to Black Rock State Park to check out one of their 100 campsites.
With wooded or open sites, the Black Rock State Park has streams for fishing, ponds, and hiking spots.
No pets are allowed, but the campsites are beautiful and they have cabins available for rent, too!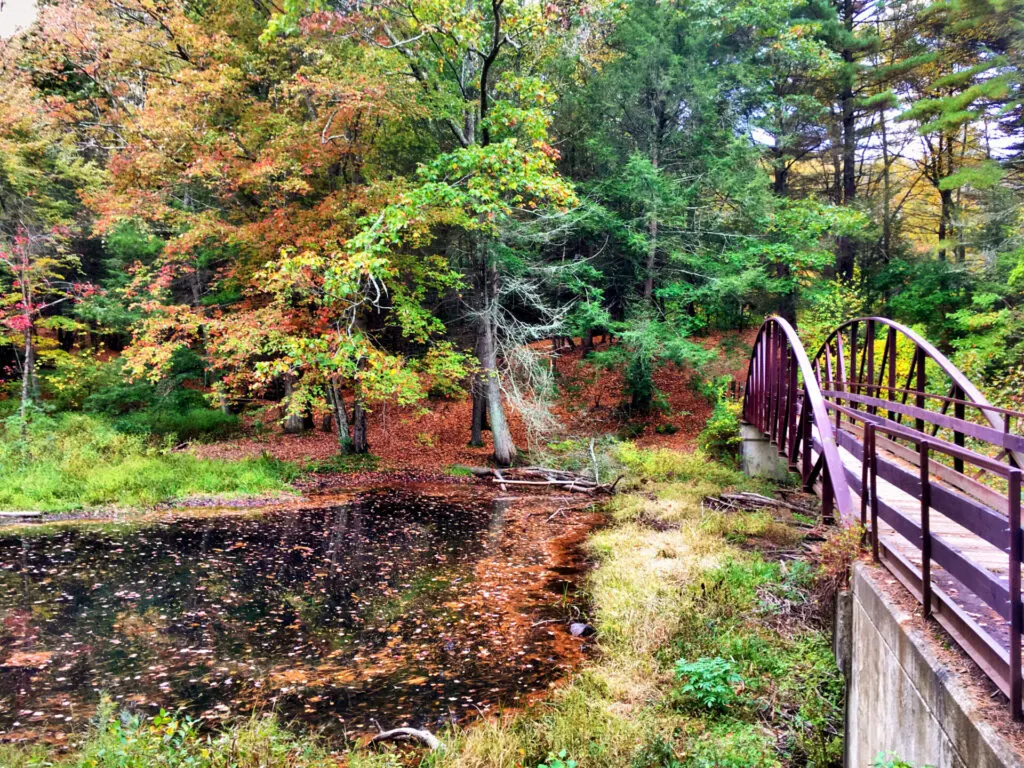 ---
We really hope these top 10 places for beach camping in Connecticut have given you some ideas and got you excited about your next camping trip!
Connecticut offers beach and lakeside camping for some incredible choices, so your next camping trip is sure to be fun and memorable!