If you are looking for some delicious dining and you are in the Ledard area, you are in luck. Let's learn a little bit about the town and get recommendations on the top 10 restaurants in Ledyard, CT in 2022.
---
Ledyard, CT is a town in New London County in the southeast corner of Connecticut. The town center is at the crossroads of the two-state highways routes 117 and 214. Because of this, Ledyard is easy to access with a number of attractions.
Ledyard's history includes its main industry, chemical manufacturing, through the Dow Chemical Company. Nowadays, however, it's probably best known for the close-by Foxwood Resort Casino in the northeast.
The Indigenous Mashantucket Pequot Tribal Nation opened the casino in 1992 and it has become a thriving tourist attraction.
Between the local businesses in Ledyard and those on-site at the Foxwoods Resort Casino, Ledyard offers a wide variety of dining options.
We've compiled a list of the top 10 restaurants in Ledyard, CT for your reference on your next visit. The list is broken into two parts: restaurants in Ledyard locally and restaurants located in the Foxwoods Resort Casino.
Let's start with the top local restaurants in Ledyard, CT in 2022. These all have a homey, comforting feel and many are family-owned.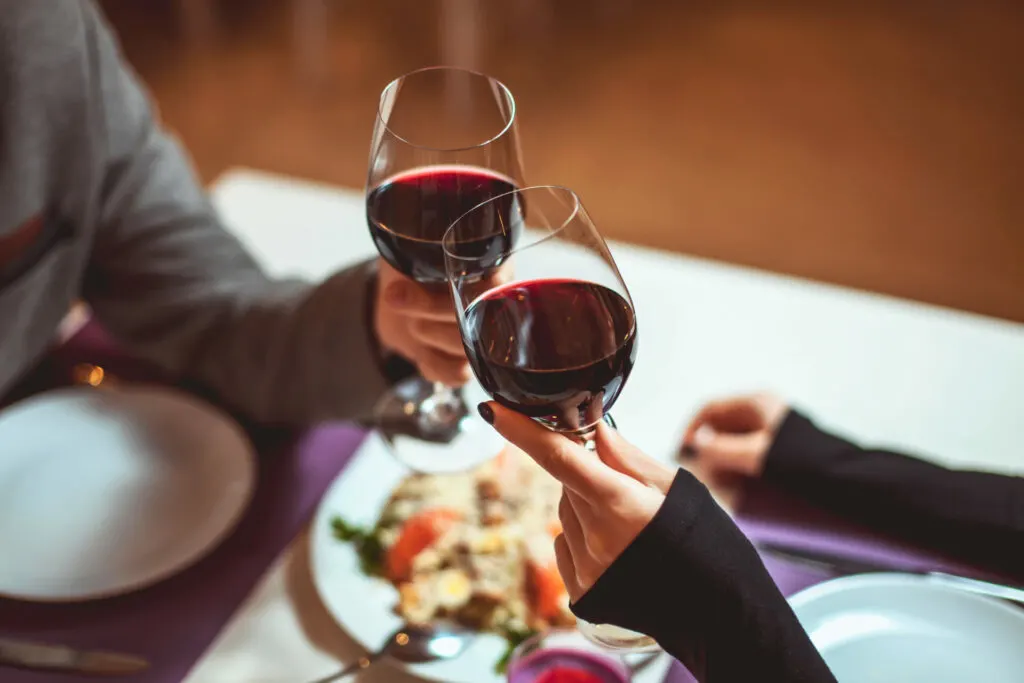 Parke's Place Family Restaurant
Parke's Place is a local favorite in Ledyard. It's been owned and operated locally for two decades and remains committed to offering good food in Ledyard. Parke's Place is open all day, serving breakfast, lunch, dinner, and even dessert (ice cream!).
You'll find American classics like the 1-2-3 (1 pancake, 2 eggs, 3 pieces of bacon) for breakfast, the "Ultimate" Reuben club sandwich for lunch, or a fisherman's seafood platter on their seafood Fridays.
Valentino's Restaurant and Pizzeria
As they claim on their website, Valentino's Restaurant and Pizzeria provides "the Best Food at the Best Price" in Ledyard, CT. This is a family-friendly restaurant with a little bit of everything.
You can build your own New York-style hand-tossed pizza or try their unique gourmet offerings, like the Buffalo Chicken (a local favorite).
The same goes for their pastas—build your own with classic add-ins or make it specialty with dishes like Gnocci Nonna Teresa (gnocchi with spinach, sundried tomato, artichoke hearts, and Romano cheese).
If that weren't enough, Valentino's also makes classic CT grinders and salads.
Pop's Premium Ice Cream
Satisfy your sweet tooth at Pop's Premium Ice Cream in Ledyard. The ice cream parlor is owned by a long-time couple and prides itself on being a place "where community and fun come together."
They serve over 30 flavors, some of them recognizable classics like Mint Chip and Cookie Dough, and some creative mixes like Lemon Pie and "Beez Neez".
This is in addition to their rotating seasonal flavors and dairy-free options. Can't pick just one? Try mini scoops of 4 flavors with the Pop's FLIGHT tasting option.
Check out their calendar to see their event offerings.
Christo's Pizza
A town isn't complete without a pizza place. In Ledyard, one favorite spot is Christo's Pizza, which serves pizza on fresh dough with toppings galore.
Their Ledyard location has pizzas in addition to grinders, wraps, gyros, pastas, and salad. The prices are accessible and they offer a number of vegetarian choices.
Triple B
Burgers, beer, and activities oh my! Look no further than Triple B (Best Burgers & Brews), a restaurant in Gales Ferry close to Ledyard.
Triple B embraces all that burgers can offer, and has a selection of highly creative combos. Just some of their options include the Priscilla Burger (cheddar, PB, fried banana, and bacon) and the Highwayman Burger (cheddar, ham, fried egg, and BBQ sauce).
For the vegetarians out there, any burger patty can be subbed for a veggie version—the same goes for lighter options like chicken and turkey burgers.
While you eat, sip on one of their draft or craft beers. Triple B's bar has a pool hall and dartboards, but there is also a family-friendly dining area separate from the bar for those with kiddos.
Check out their events, like Friday Karaoke and Thursday Trivia.
Buon Appetito
Located in North Stonington, also very close to Ledyard, is Buon Appetito. Buon Appetito is an Italian restaurant inspired by the flavors of Tuscany.
The restaurant lives in the building of the former Dew Drop Inn, which they renovated into a casual but upscale place for a good meal.
The menu is rustic and varied, including their desserts which include Tiramisu and Butter-Roasted Bread Banana Bread Pudding.
So far, we've covered the top local restaurants in and near Ledyard, CT. Now, we enter the famous Foxwoods Resort Casino for the last four restaurants below.
These are certainly destination spots, whether you're there on a short casino vacation or just popping in for a good meal.
Cedar's Steak & Oysters
Embrace the luxuriousness of two classic delicacies—steak and oysters—at Cedar's Steak and Oysters. This fine dining restaurant tries of offer its guest a true classic American steakhouse experience.
The bar is more causal, offering delicious specialty cocktails (options include a Blueberry Mule, Cedar's Paloma, and Peanut Butter Cup Martini) and a selection of pasta, wings, and sandwiches.
For the full menu and experience, sit in the dining room and choose among premier steaks and Main lobster paired with fresh regional ingredients.
If you can fit it, finish with dessert (the strawberry shortcake looks fantastic).
The Scorpion Bar
Looking for nightlife you won't forget? Try The Scorpion Bar at Foxwoods, a large bar complete with stages, an outdoor seasonal terrace, and live music.
The highlight of the bar is its drinks. They serve over 100 types of Mexican Blue Agave tequila in a number of creative drinks guaranteed to make it a fun night out.
If you're in a group, try one of their margarita options (like coconut, fuego!, or molé) in a pitcher to share.
Their Mexican food includes everything from easy bar snacks like guac and chips to main dishes like enchiladas and tacos.
Caputo Trattoria
Transport yourself to coastal Italy at Caputo Trattoria at Foxwoods. This restaurant takes the fresh flavors of the coast and pairs it with an air of New England polish.
In the tradition of old hospitality, Caputo Trattoria serves you tableside. It's hard to beat watching your server create cheesy cacio e pepe in front of you.
Caputo has done the leg work for your beverage too—they have a top-notch wine pairing program for every dish.
This is a "treat yourself" night out…and you deserve it!
Golden Dragon
Enjoy classic Hong Kong and Cantonese Asian flavors at the Golden Dragon at Foxwoods.
This restaurant stays true to the dishes that make up traditional Chinese cuisine, meaning it's fresh and herbal, warming and flavorful.
Their menu includes soups and entrees broken down by protein, including a number of specifically vegetarian options.
With so many options, you're sure to find something delicious from the top 10 restaurants in Ledyard, CT.