So you're planning on spending some time in Glastonbury—maybe for a day out, a short vacation, or a holiday. While you're in the beautiful Glastonbury, CT, you need to find some things to do.
Luckily, Glastonbury is a town that always has something happening. Sometimes that's the Annual Apple Harvest, Santa's Run Road Race, or the Riverfront Park Summer Music Series.
But regardless of the time of year, Glastonbury, CT offers a whole host of activities for folks of all ages and interests.
Check out the list below of the top 10 things to do in Glastonbury, CT.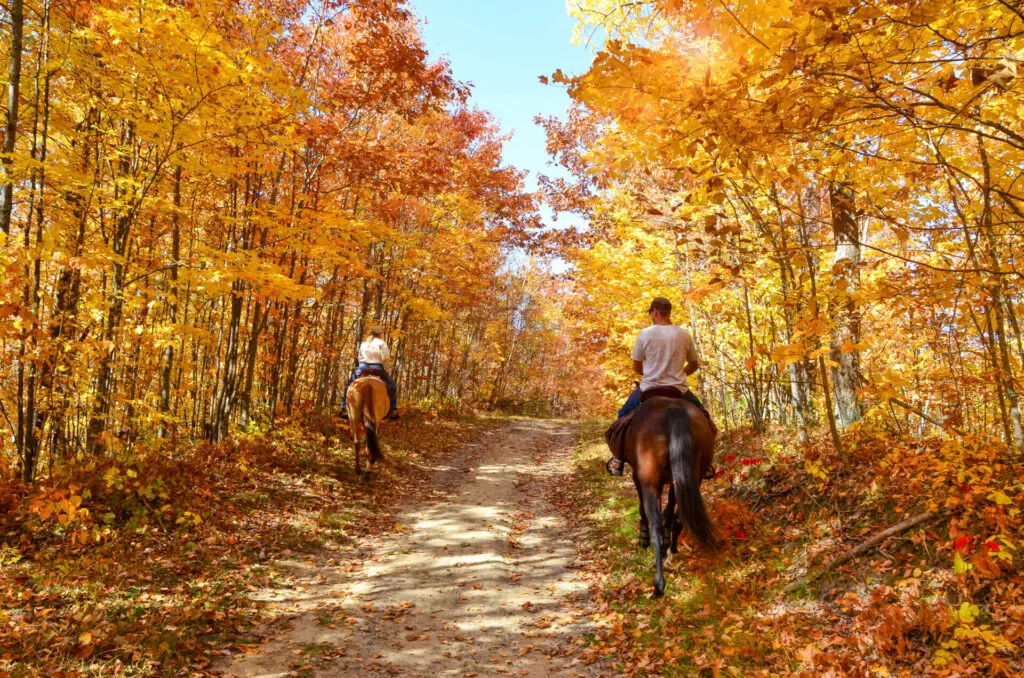 10 things to do in Glastonbury, CT in 2023
1. Rose's Berry Farm
Rose's Berry Farm is a community staple in Glastonbury, CT. What started as a small 20-acre fruit farm in 1908 is now a 100-acre farm, pick-your-own center, community space, and breakfast spot.
You can find Rose's Berry Farm every week at over 10 farmer's markets throughout the state. A highlight, though, is a visit to the farm itself. Besides offering gorgeous views resembling the Tuscan countryside, the farm has a number of activities for visitors.
One popular one is their Pick-Your-Own (PYO) program. Rose's carefully cultivates seasonal produce all year long, so there's always something for the PYO programs: blueberries and raspberries in the summer, apples, and pumpkins in the fall, and Christmas trees in the winter.
If you're lucky enough to be visiting June through October, don't miss Rose's "Sunday Breakfast with a View."
You'll enjoy homemade breakfast on-site starring the produce grown on the very land you're dining on.
2. Shoddy Mill Preserve
Get some fresh air and movement with a hike in Shoddy Mill Preserve in Glastonbury, CT.
This 77-acre natural space is located on and about the area where the historic Shoddy Mill once operated making reprocessed wool (shoddy).
Now, it's an area with a large marsh, the foundational remnants of the Mill's dam, and the Roaring Brook waterway. There are a few trails to choose from, but a popular one is the main West Loop trail.
It's accessible, easy to navigate, and totals up at just under one mile.
The Preserve is dog friendly, so long as they remain leashed and cleaned up after.
3. Central Rock Gym
For some indoor physical activity, try your hand at rock climbing at Glastonbury's Central Rock Gym.
Central Rock Gym aims to be accessible for all climbers, from first-time beginners to experienced boulderers. The space also includes a yoga and fitness studio and party room.
It's not every day that you get to climb a mountain indoors!
4. Welles-Turner Memorial Library
The Welles-Turner Memorial Library, like most town libraries, is a center of Glastonbury life. It's named after Harriet Welles Turner Burnham, a woman born in Glastonbury in 1856 whose will entrusted the site of her longtime Main Street home and $350,000 towards the construction of a public library, which opened in 1952.
The Welles-Turner Memorial Library is, of course, a tremendous spot for sitting down with a good book and sharing community space.
But it also offers a number of events for folks of all ages that run the gamut from exploring Black history in Connecticut to virtual visits to the MET Museum to coffee and wine pairings.
5. The Beamhouse
The Beamhouse restaurant, inside Glastonbury's historic Tannery building, is a unique Glastonbury restaurant space that balances historical details with modern dishes.
The menu is diverse and fresh. Everyone will find an option here with the choices between wood-fired pizza pies, large plates, soup, and salads. Indulge in their weekly Sunday brunch and don't forget to treat yourself to their fun cocktails.
6. River Bend Bookshop LLC
Nothing completes a visit to Glastonbury like grabbing a few reads at the River Bend Bookshop LLC.
This independent bookshop is centered around the community. In addition to their over 6,000 titles, you can also shop handmade items from local artisans or sit in on an author discussion, writer's workshop, or storytime.
All are welcome in a bookstore, and certainly, River Bend Bookshop follows this tradition.
7. Crystal Ridge Winery
Another South Glastonbury business taking advantage of the Italian-esque conditions of the town is Crystal Ridge Winery.
This winery spans 250 acres and has been making boutique wine since 2004. Its hilly home makes for stunning views from their post-and-beam wine tasting room.
Try a custom tasting or bring your own charcuterie and sip a glass while watching the sunset.
8. Robb's Ice Cream Shoppe at Riverview Farms
An uncontroversial opinion: homemade farm-fresh ice cream is the best ice cream. That's even more true when, like at Robb's Ice Cream Shoppe in Glastonbury, there are 30 flavors to choose from.
Robb's Ice Cream Shoppe is a venture of Glastonbury's Riverview Farms, a set of farms in and around the Glastonbury area that includes an annual fall festival, hayrides, and a petting zoo.
For over 15 years, Robb's has served ice cream, milkshakes, and sundaes to locals. Their varied menu includes flavors named such as "Dirty Barn Shoes" and "Llama Delight".
9. Eastbury Pond
As a central CT town, Glastonbury lacks a coastline. It makes up for it though, with the local equivalent, Eastbury Pond.
This large pond boasts a beach and swimming area. It's a popular family destination in the summer for a quick dip, a picnic, and some rays. In the spring, Eastbury Pond is a fishing destination because it's fed by the state-stocked watercourse of Roaring Brook.
In the winter, trade your flip-flops for ice skates and enjoy gliding along the pond's frozen surface.
10. Birch Hill Tavern
Dining at Birch Hill Tavern in Glastonbury will make for satisfied bellies all around.
This restaurant is inspired by rustic classics, but updates them for the present day. They focus on bold flavor profiles starring key ingredients, like the Butternut Squash soup, short rib grilled cheese, and deviled egg.
Birch Hill also serves brunch on Sundays—don't miss the chance for a mimosa.
If you are planning on being in the Glastonbury area, definitely aim to check out at least one thing from this list – you won't be disappointed.