If you're considering a move to East Lyme, CT, you're probably wondering, of course, if it's a good place to live.
There are so many items to consider when weighing out whether or not a town is going to be a good fit for you.
Maybe you have kids and you'd like to move somewhere with good schools. Or maybe you're approaching retirement age and you'd like to move somewhere with an active senior community.
Or maybe you've got a tight budget to work with and affordability is your top priority.
East Lyme might be a good place to live for you – or maybe it's not.
Let's go over some things about East Lyme that will help you make your decision.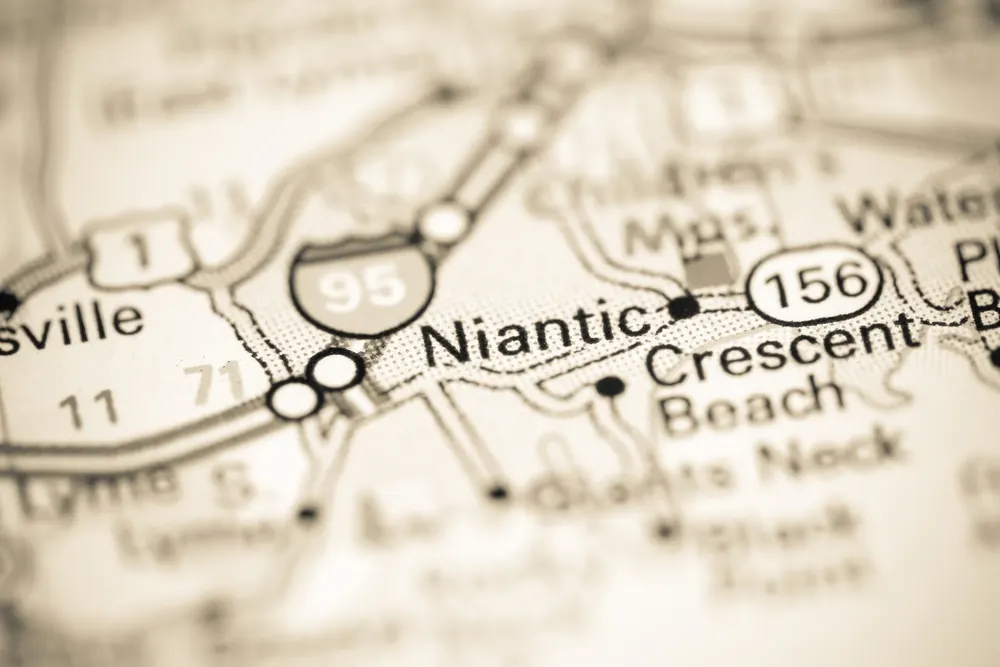 How big is East Lyme, CT?
East Lyme, CT consumes about 42 square miles and meets the Long Island Sound at its southern edge.
As of 2020, there were 18,693 people in the town of East Lyme, with a population density of around 450 people per square mile.
What is East Lyme, CT known for?
East Lyme, CT is known for 2 things – its schools and its beaches.
East Lyme also has a reputation for being a wealthy town.
Is East Lyme, CT a good place to live?
If you ask the residents here, you'll get the overwhelming response, "yes". East Lyme, for most of its residents, is a good place to live.
There are certainly more pluses to living in East Lyme than there are negatives.
Everyone has different things they look at when choosing where they're going to move, though.
Cost
Housing Prices
East Lyme, While not the most expensive place to live in Connecticut, surely isn't the cheapest.
The median price of a home in East Lyme as of the publishing of this article, 2023, is $389,000. This includes everything from small plots of land to $5M homes.
That's quite a range.
A decent 3-4 bedroom house with moderate upgrades and a decent size yard is going to run you over $350K.
The housing market here is consistently hot, though, and you might find yourself paying over the asking price.
As far as rental prices, you're looking at around, you can expect to pay well over $2K/month, whether you're looking at a condo or a single-family home.
Taxes
Connecticut is notorious for its taxes and utility costs, and East Lyme's taxes and utilities are on-level with the state's reputation.
The mill rate in East Lyme in 2022 was 27.35, which isn't as high as many other neighboring towns. However, this is offset by East Lyme's high housing prices.
The long and short of it is that your property taxes are likely going to be high here.
Property taxes, as we all know, fund schools. So, let's move on to the next point.
Schools
East Lyme, CT is well-known for its schools. The East Lyme school district ranks in the top 20 districts in the entire state according to Niche.com.
The schools in East Lyme have orchestra and theater, as well as other performing and fine arts.
East Lyme High School has one of the best aquatics centers in the state. It's open to residents of the town during certain hours, as well.
Safety
If safety is a concern of yours, East Lyme is a good choice for you. East Lyme is the #9 safest town in Connecticut, in fact.
According to Neighborhoodscout.com, you only have a 1 in 2,693 chance of being the victim of a violent crime in East Lyme.
Weather
If you've heard stories about New England's brutal winters. East Lyme's weather is a bit different than what Connecticut residents experience further inland, however.
Due to the town's situation on the Long Island Sound, winters are generally milder than you might expect, with an average January high of 39 degrees F.
East Lyme doesn't get as much snow as the inland towns, either. You'll generally see a light snow or 2 prior to the 1st of each year, followed by 1 heavier snow in late January or February.
Of course, weather patterns vary from year to year.
As far as summers in East Lyme go, they are generally mild. Rarely will you see temperatures above 85 F outside of a 2-3 week window in Late July/early August.
Being a coastal town, though, there is fairly high humidity in the summer. So, it often feels hotter than it really is.
Traffic
If traffic is a concern of yours when choosing your next place to live, you'll be happy to know that East Lyme, CT generally has pretty light traffic.
There are exceptions to this, however, particularly during the summer months.
The beaches in Niantic are popular tourist spots in the summer, which, of course, means there's quite a bit of traffic, especially on the weekends and around the 4th of July.
The population of Niantic actually doubles in the summer. So, there are quite a few more drivers on the road during this time.
Activities
There are plenty of fun things to do in East Lyme. The town, for sure, has more appeal for retirees and seniors than it has for families with young children.
East Lyme has a wonderful senior center with plenty of sports, classes, and trips for senior citizens.
There are some great things for young families here, however.
Teenagers will have an array of activities including a nearby skate park, the beaches, and plentiful opportunities for summer and weekend jobs.
East Lyme is also home to the Niantic Children's Museum and The Book Barn, which is a fun outdoor bookstore with a playground and a small petting zoo.
As far as restaurants go, East Lyme is home to some of the best. From Korean bbq at Osaka to carne asada and fried plantains at La Llorna, there's some good eating here.
There are plenty of fishing, camping, hiking, and swimming opportunities for singles and families alike in East Lyme, as well.
Public Transit & Walkability
Not everywhere in East Lyme would be considered walkable to most people.
The Flanders area, where you'll find most of the grocery shopping, doctor's offices, and drug stores, is not considered highly walkable, unfortunately.
The town lacks sidewalks that could connect the residential areas to the main commercial areas.
In the village of Niantic, however, has plenty of sidewalks connecting its neighborhoods to the main shopping area and beaches.
East Lyme does have public transportation, though. It's part of the 9 Town Transit company route.
Monthly passes as of 2023 are $59.
Diversity
Unfortunately, East Lyme has a marked lack of cultural, racial, and ethnic diversity. The town itself is almost as white as it gets.
East Lyme as a whole is nearly 90% white and Niantic is a whopping 96% white.
New London and Norwich are just a few minute's drives, though. In these neighboring towns, you can find more ethnic grocery stores, restaurants, and festivals.
Is East Lyme the same place as Niantic?
Niantic is a village in the town of East Lyme. So, yes – in a way.
Niantic, CT does have its own zip code, though, and many Niantic residents don't claim East Lyme residency.
---
I hope you've gotten the information you need in order to make a good decision about whether or not you'd like to move to East Lyme.
The people in East Lyme, CT will tell you that it is a good place to live. Definitely make the trip to check it out and talk to the locals before you decide.
Whatever you choose, good luck!